Hello, 2020. With a new year comes new, exciting things to do in Hamilton County, Indiana. We've rounded up the things you should check out this year in Carmel, Fishers, Noblesville, Westfield and beyond. Read below to see why you should #VisitHC in 2020.
1. Check out Fishers District, a new dining and shopping destination.
Just east of I-69 and 116th Street near IKEA and Topgolf is the new Fishers District. The list of businesses is ever-growing and includes 101 Beer Kitchen, 1933 Lounge by St. Elmo, Rise'n Roll, Rize, Sun King Brewery and more. After all that eating and drinking, stay the night at the new Hyatt House and Hyatt Place Hotel, located on property.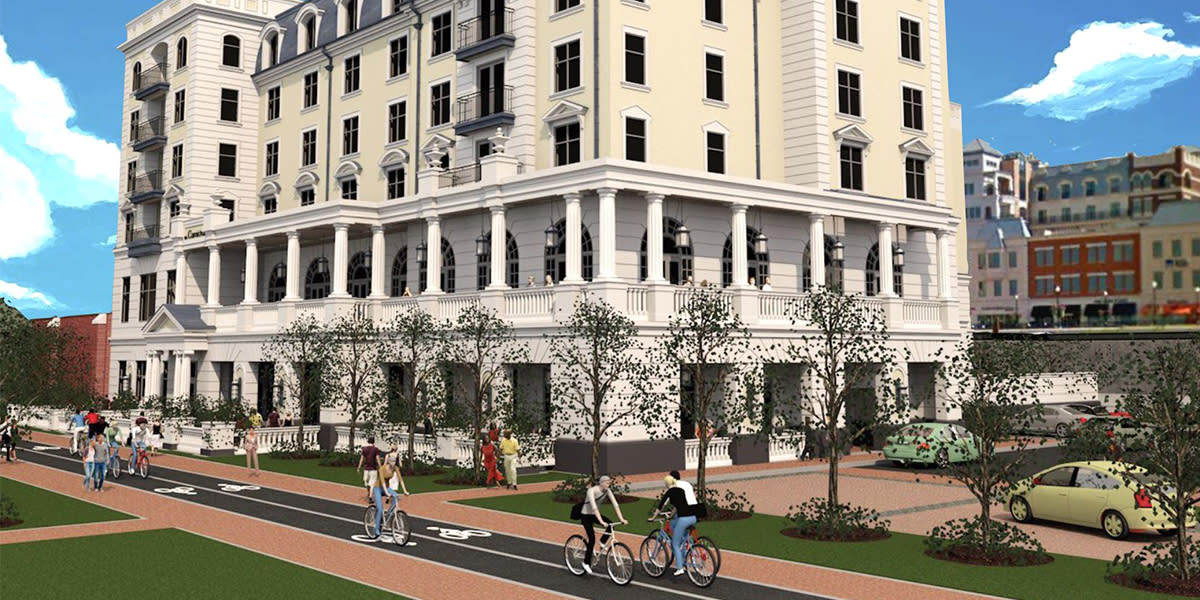 2. Stay the night at Hamilton County's first boutique hotel.
The highly-anticipated Hotel Carmichael opens in downtown Carmel in spring 2020. Find it located off the Monon Trail, near the Center for the Performing Arts and Carmel City Center. Hotel Carmichael is a Marriott Autograph Collection property, meaning it will have its own unique style and décor. For example, each of the 122 rooms will have its own chandelier. Guests can enjoy live music almost every night of the year, thanks to the Feinstein Cabaret. Musical theater and Broadway performers will make appearances year-round in this intimate venue. The hotel will also have a high-end French restaurant on the first floor with a farm-to-table inspired menu.
3. Raise a glass at the newest brewery, winery and distillery.
For those over 21, there are more places to grab a drink than ever. The 12.05 Distillery North tasting room opens in downtown Westfield in early 2020, home to the official cocktail of Hamilton County, the Smash. Stay tuned for Smash kits coming to liquor store shelves near you, too. Keep the spirits going with a visit to The Broken Barrel in Carmel, a sleek bar serving bourbon and hand-crafted cocktails. If beer and wine are more your thing, check out Primeval Brewing, a European-inspired craft brewery, or Spencer Farm Winery, located in a restored 1800s farmhouse, both in Noblesville. Plus, places like Noble Coffee & Tea and Mercantile 37 have secured alcohol permits to serve boozy beverages in their businesses starting in 2020. Cheers!
4. Explore the completed Monon Boulevard and Midtown Carmel.
First came the Carmel Arts & Design District on Main Street. Then Carmel City Center a few blocks south. Now, the transformed Monon Boulevard connects the two dining and shopping hubs and creates a new area, Midtown Carmel. The Monon now features separate biking and walking paths, fresh landscaping and public art sculptures. Hop off the trail and visit Midtown Plaza, home to Sun King Spirits, Fork + Ale House, Penn & Beech Candle Co. and more. The popular lawn area with porch swings, outdoor seating and ping pong tables is a popular gathering spot, especially in the warmer months, with a massive TV screen showing movies and sports.
5. Celebrate entrepreneurship and innovation.
Located in Fishers near the soon-to-be Nickel Plate Trail is Hub & Spoke, a development opening this summer in partnership with the city and Hamilton Southeastern Schools. The campus includes a Design Center with retail showrooms and a state-of-the-art Makerspace, the Hub & Spoke Institute. The Institute will be home to community workshops, innovation labs and an art studio with S.T.E.A.M.-based hands-on experiential learning.
Just a few minutes north is the Fishers Test Kitchen at Fishers District, a culinary incubator for budding chefs. Before opening a brick-and-mortar restaurant of their own, three chefs will test their culinary concepts in a food hall adjacent to Sun King Brewery. As part of the project, The Signature Table will be a performance and teaching kitchen for private dines, tasting events and classes with chefs. The spirit of innovation and entrepreneurship is easy to find in Hamilton County.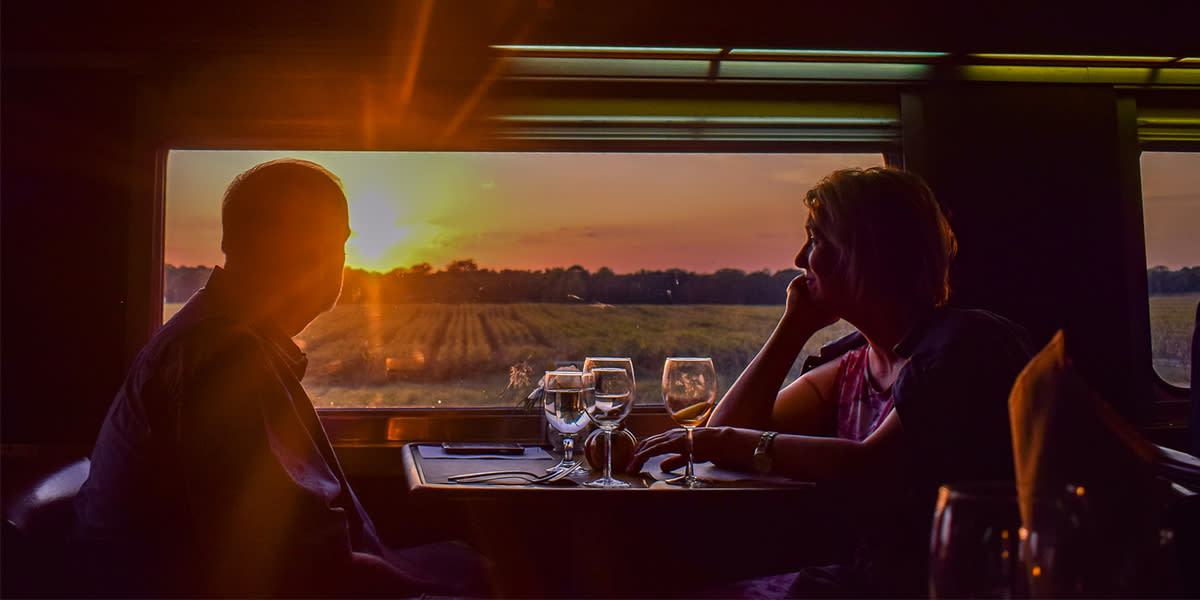 6. Ride aboard the Nickel Plate Express.
Mark your calendars for unique excursions on this historic 1950s train, including the popular Pumpkin Express, Wizard Express and Reindeer Ride Express, which sold out in 2019. In addition to family-friendly rides, adults can enjoy booze-based excursions like Uncorked Express or the special Sunrise Express: Valentine's Brunch. Check your ticket, as excursions will either board out of Forest Park in Noblesville or Atlanta, Indiana.
7. Take the kids to the new family-friendly attractions near Grand Park Sports Complex.
Grand Park Sports Complex in Westfield hosts youth-sports tournaments year-round. If you're one of the thousands of families that competes at Grand Park, don't miss the newest attractions like Birdies mini-golf, Skyzone Westfield (coming soon) and Laser Flash Westfield (coming late 2020).
8. Dine at a new local restaurant.
Hamilton County has a wide array of local restaurants, with more coming to the table in 2020. Keep an eye out for delicious developments like Big Woods, Livery at Hamilton Town Center, Apron by Joe's, Rize, Savor Carmel, and Rose and Lois coffee shop and cafe. It's going to be a tasty year to #VisitHC.
9. See a concert at one of three premier venues.
Whether you prefer a country concert, soaring symphony or jazz band, you'll find it in Hamilton County at Ruoff Music Center, the Center for the Performing Arts and Kroger Symphony on the Prairie. Even more exciting: the Center for the Performing Arts celebrates its 10th anniversary season in 2020!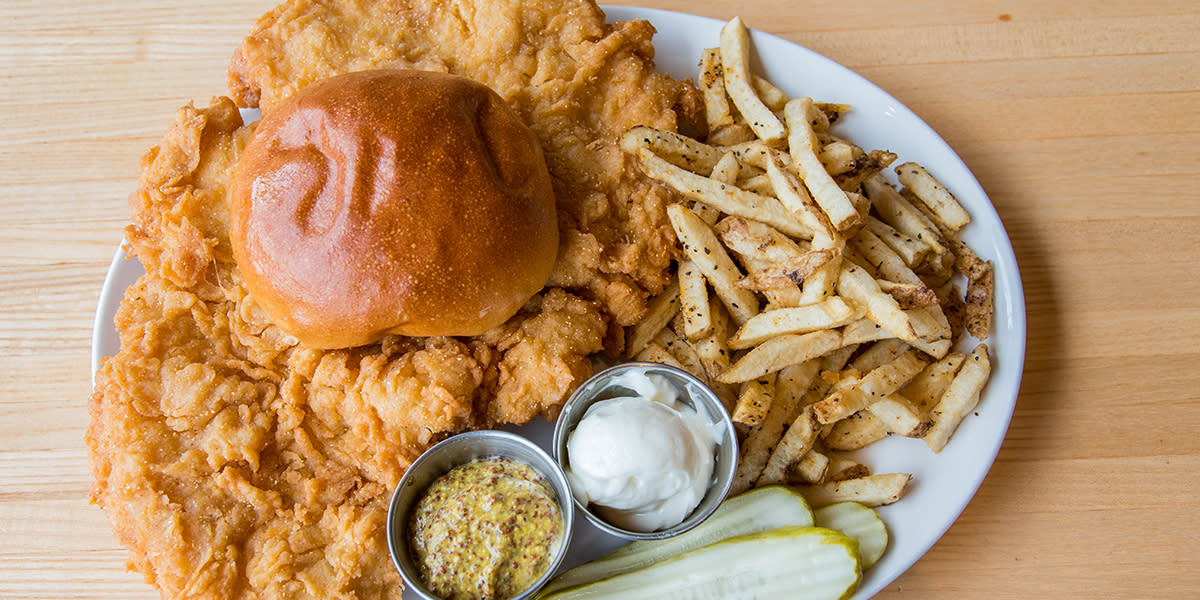 10. Eat a pork tenderloin sandwich along the Original Tenderloin Trail™.
Indiana's signature sandwich is the breaded pork tenderloin, and more than 50 restaurants in Hamilton County are serving it up along the Tenderloin Trail™. Celebrate the Hoosier specialty in July during the annual Tenderloin Tuesday™ promotion.
11. Connect with nature and explore the White River by land or water.
The White River Vision Plan is a collaborative effort between Hamilton County Tourism, the city of Indianapolis and countless community partners to envision a plan for the future of the 58 miles of the White River in central Indiana. While big ideas are still on the horizon, visitors can experience this waterway by tubing or kayaking with White River Canoe Company or walking the White River Greenway through downtown Noblesville. 2020 is the 50th anniversary of Earth Day, so there's no better way to express appreciation for Mother Nature.
12. Walk or bike along more than 600 miles of trails.
Hamilton County's trail system continues to grow, and there are hundreds of miles to explore – literally. Request a trail guide to plan your adventure, and visit BikeTheMonon.com if you're hitting up the Monon Trail, spanning north to Sheridan and south to downtown Indianapolis. No bike? No problem. Rent an electric bike at Pedego Electric Bikes in Carmel. Plus, get rewarded just for riding your bike with special Pedal Perks promotions, starting during National Bike Month in May.
13. Stroll through a local farmers market.
Discover farm fresh foods Saturdays year-round at one of the local farmers markets. During the summer, grab a ready-to-eat breakfast sandwich and coffee to enjoy while you browse the vendors and enjoy live music. The eats are worth the early-morning wakeup call.
14. Tee off on award-winning golf courses.
Golfers can find Indiana's Premier Golf on the links of golf courses here in Hamilton County. Test your skills at Purgatory Golf Club, Prairie View Golf Club, Woodwind Golf Club and more. Try target-oriented practice at Topgolf in Fishers, too.
15. Get outdoors at Strawtown Koteewi Park.
Have you visited Strawtown Koteewi Park and all it has to offer? If not, put it on your adventure list, stat. Visit during the warmer months to walk the trails, explore the Taylor Center of Natural History, zipline at Edge Adventures Koteewi: Aerial Adventure Park, shoot a bow and arrow at Koteewi Range and ride horseback at K-Trails Equestrian Adventures. In the winter, return for the tubing hill with man-made snow at Koteewi Run Seasonal Slopes. While you're in the area, visit Mercantile 37 just up the road for a bite to eat and shopping.
16. Attend a signature event or festival.
Hamilton County has five seasons: winter, spring, summer, fall and festival season. Mark your calendar for the can't-miss events in 2020. Popular festivals include the Carmel International Arts Festival, Indiana Renaissance Faire, Artomobilia, Greekfest and more. Plus, the Indianapolis Colts Training Camp returns to Grand Park Sports Complex in July and August.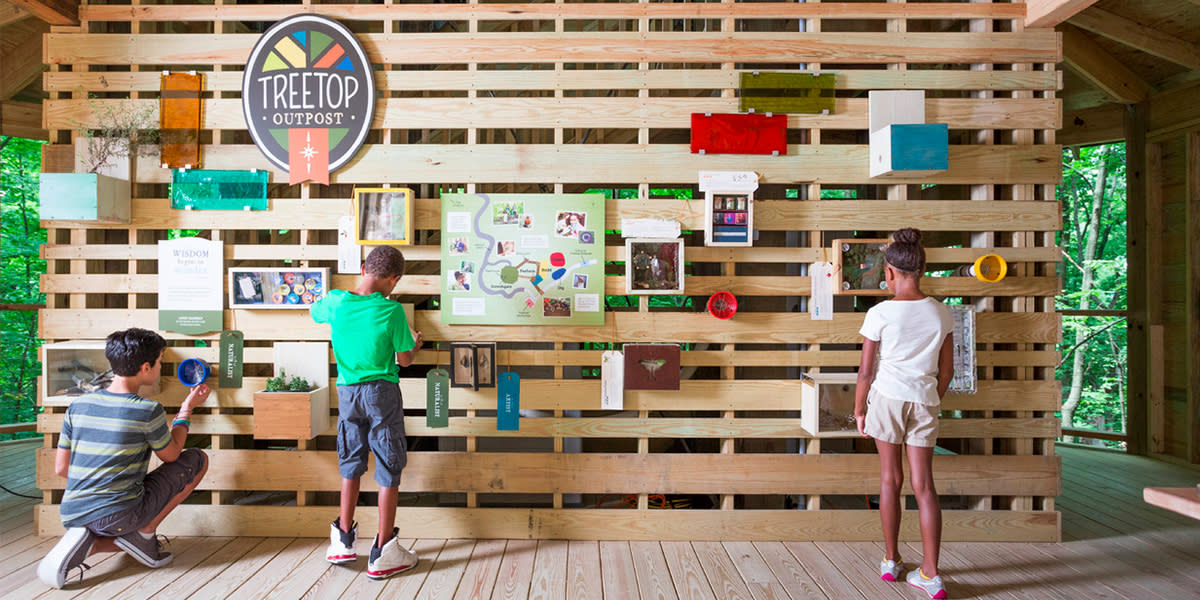 17. Take the kids to a top-rated family-friendly attraction.
Hamilton County is ideal for family-friendly activities with attractions like Conner Prairie, the Monon Waterpark, Strawtown Koteewi Park, the Monon Trail, The Escape Room, Topgolf, the Museum of Miniature Houses & Other Collections and more.
18. Visit one of three statewide cultural districts.
The arts community in Hamilton County is thriving, and others are noticing. The Indiana Arts Commission has designated the Carmel Arts & Design District, the Noblesville Cultural Arts District and most recently the Nickel Plate District in Fishers as statewide cultural arts districts. Each area offers its own flair and personality with cultural assets to discover, plus great dining and shopping.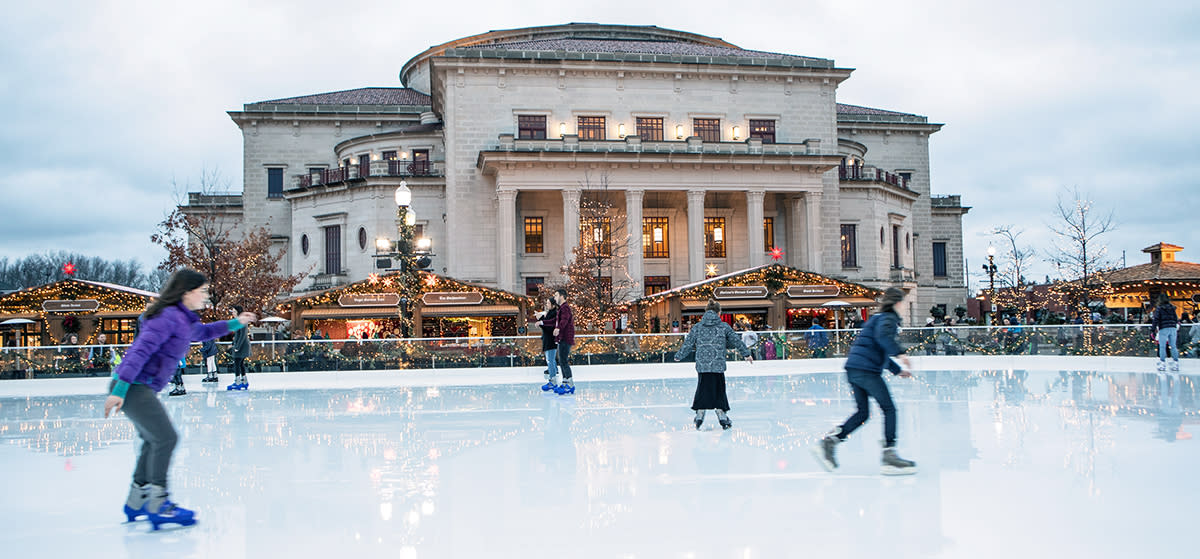 19. Experience the magic of the holiday season with popular festivities.
The Carmel Christkindlmarkt, an authentic European holiday market located at Center Green, was named the Best Holiday Market in the U.S. by USA Today 10Best. Visit at night to see the vendor huts, glühwein pyramid and twinkling lights in all their glory. Make it a weekend of holiday fun with A Merry Prairie Holiday at Conner Prairie and the Nickel Plate Express Reindeer Ride.
20. Discover one of the Best Places to Go in 2020.
Alongside international destinations like Spain, Peru and Tokyo, Indiana was named to Frommer's Best Places to Go in 2020. There's no better time to explore what Indiana and specifically Hamilton County has to offer to visitors. Whether you've visited Indiana countless times or never before, 2020 is the year to book travel to the Hoosier state. Make sure to include Hamilton County in your plans – request our 2020 Travel Guide to get started.