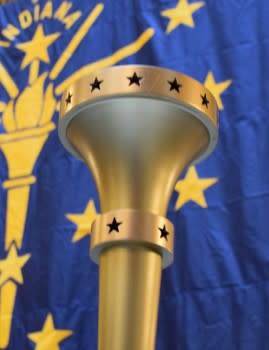 This year, Hoosiers all across the state will take part in Indiana's 200 years of history. Formed January 8, 1823, Hamilton County is proud to be apart of this great state and will be celebrating all year long.

Special Bicentennial events honoring the state's heritage are planned across the county for the year-long celebration. Learn more about Indiana's roots at the home of one of the first settlers, William Conner, located in Conner Prairie Interactive History Park. History buffs can dig deep into the recent archeological activity at Strawtown Koteewi Park. Located in the county seat of Noblesville, the Hamilton County Courthouse is the centerpiece of the historic downtown Square - and a wonderful place to learn about the rich history of the area.

Whether you are an art lover or a beer enthusiast, there are a ton of fun ways to celebrate Indiana this year...

Hoosier HEART-Land Art Exhibit, February 5-27 at Nickel Plate Arts in Noblesville

In honor of Indiana's bicentennial, this year's Nickel Plate "Valentine's" exhibit features works that depict what artists love about the Hoosier state. The Hoosier Heart-Land exhibit is meant to serve as a visual love letter to our state, commemorating the people, places and things that make Indiana what it is today.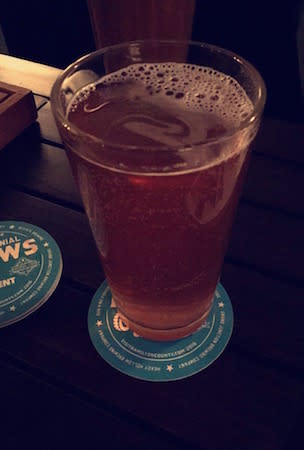 Bicentennial Brew Tour, Sundays January 10 - May 22
Ride the BrewsLine to visit local breweries and sample brews with historical ties. From squirrel stampedes to haunted legends, you will learn quirky bits of history while enjoying local craft brews. The Bicentennial Brew Tour will be offered every Sunday afternoon from January 10 through May 22.
Torch Relay, October 13
The Indiana Bicentennial Torch Relay is one of the major events of the 2016 Bicentennial celebration. Patterned after the Olympic Torch Relay, Indiana's version will pass through all 92 of the state's counties and cover more than 2,300 miles over a six-week period. The torch relay will run September 9 through October 15 and will travel throughout Hamilton County on October 13.
Visit our website for more bicentennial activities!