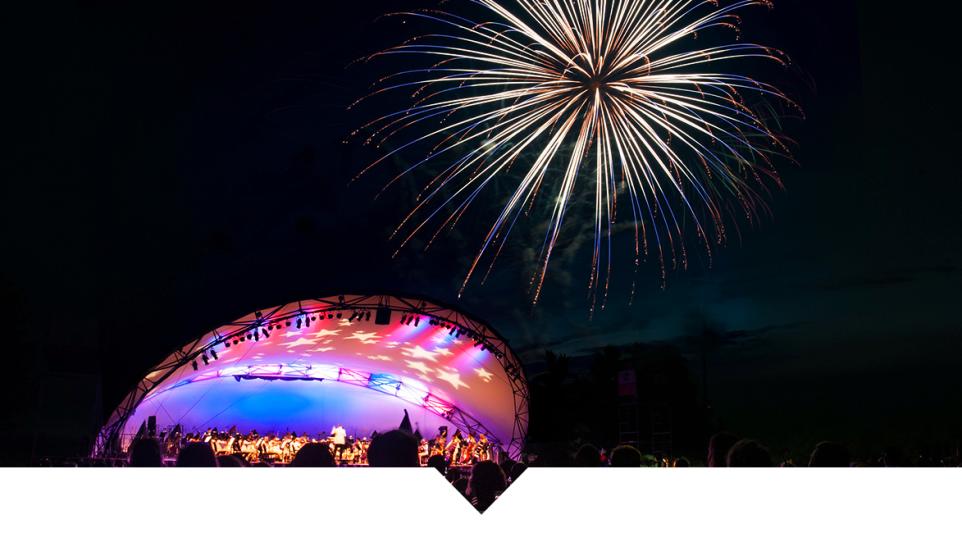 For 38 years, Kroger Symphony on the Prairie has been the perfect way to spend a summer night full of music and entertainment, and it just got even better. Summer 2019 boasts the largest concert schedule ever for this popular summer music series at the Conner Prairie Amphitheatre in Fishers, Indiana.

New this year are three large LED screens to give a better view to those lounging on the lawn. For those that prefer a spot closer to the stage, the Amphitheatre will offer reserved seats and tables. Or you can choose to upgrade your evening with the ultimate VIP experience at the ISO Sunset Lounge, an exclusive covered lounge area with private bathrooms and special parking access.
Check out the Kroger Symphony on the Prairie schedule and start planning your summer nights under the stars.
Tickets for individual performances will go on sale later this spring. 
June
June 1: Broadway's Rock of Ages Band
June 7: All Star Jam – Music of Journey, Chicago, Kansas & More
June 8: Trombone Shorty & Orleans Avenue
June 13: Mozart, Prokofiev and More
June 14-15: Music of Queen
June 21: 98 Degrees
June 22: En Vogue
June 27: Tchaikovsky's Fifth
June 28: Music of Rolling Stones
June 29: Tower of Power
July
July 3-5: Star-Spangled Symphony, conducted by Alfred Savia
July 6: Denita Asberry as Aretha Franklin
July 12-13: Broadway Hits, conducted by Jack Everly
July 19: Wynonna & the Big Noise
July 20: Voice of Elvis, featuring Doug Church
August
August 2: Boogie Wonder Band
August 3: Smokey Robinson
August 9: Scotty McCreery
August 10: I'm With Her
August 16: Music of ABBA
August 17: Music of Glen Campbell - The Wichita Lineman & the Southern Knights
August 23: Night Fever- The Bee Gees Tribute
August 24: Fleetwood Mac Mania
August 29: My Sinatra, starring Cary Hoffman
August 30: Fab Four - The Ultimate Beatles Tribute
August 31: ZOSO - The Ultimate Led Zeppelin Experience
September
September 1: Floyd Factor - Pink Floyd Tribute
September 6: Kenny G
September 7: Face 2 Face – Tribute to Billy Joel and Elton John