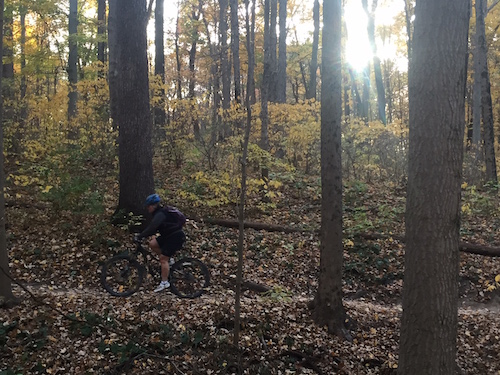 I love riding my bike, and fall is the best time to ride, especially in Hamilton County. Here are three reasons why:
Colors
The best part of autumn riding is the colors - the lush green leaves exploding into vibrant reds, oranges, and yellows virtually overnight. The tree-lined River Road winds through a good chunk of Hamilton County, and is one of my favorite routes for road riding leaf peeping. If you prefer a slightly dirtier route, River Road Park has a beginner-level mountain-bike trail that's perfect for families or riders who'd rather watch the leaves than their heart rate.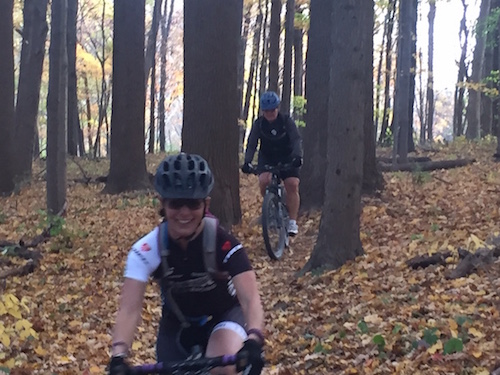 Temperatures
Biking in the summer means perspiration and lots of it. (Yes, I'm probably that stinky cyclist in sweat-soaked lycra that sat across from you at SoHo Cafe.) Not to mention that humid, 90-degree summer days are never for riding, especially for any long distance or serious exertion. Not only can you can ride longer and faster more comfortably in the cooler temperatures, but you can also stop for a mid-ride Americano and not send the rest of the customers scurrying for the door.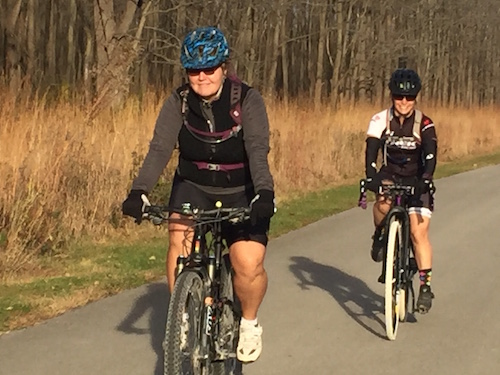 More Relaxed
When the mercury drops, so too does the number of riders and runners on the Monon Greenway and other popular paved trails. Riding a bike is fun, but it can also be stressful as you politely dodge dogwalkers and their pets taking up the width of the trail, woefully oblivious runners with headphones blasting, and other riders who consider the Monon their personal race course. Fewer people means fewer stresses and an ultimately more relaxing ride. Toward the end of the fall when my bike-racing season is over, it's time to throw a basket on the front of my Schwinn and just casually tool around on the trail and hit up the Carmel Winter Farmer's Market that starts up Nov. 14 at Wilfong Pavilion in Founders Park.