The next time you're in the mood for a change of scenery, do yourself a favor: Hop in the car and head to northern Hamilton County, where suburban development gives way to pastoral landscapes and farm markets are more prevalent than roundabouts. It took me more than a decade to discover the "other" Hamilton County north of State Road 32, and now others are catching on, too.Here are my recommendations for 5 things to do in the northern towns of Cicero, Arcadia, Sheridan and Atlanta.
1. Eat your way through downtown Cicero and explore the local dining options.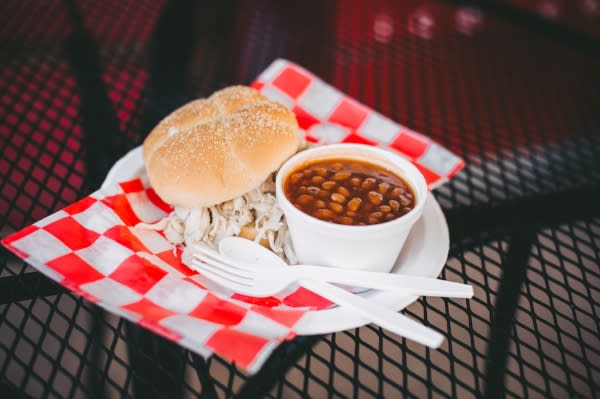 Situated along the northern reaches of Morse Reservoir, Cicero has built on its reputation as a lakeside community. The water is still a draw, of course, but main drag Jackson Street is emerging as the go-to dining destination. If the wait for a table at 10 West is too long, there's always DeLullo's Trattoria just down the block, or Big Dog's Smokehouse BBQ across the way. For a really special occasion, check out the annual Dine on the Causeway event, which transforms a pedestrian bridge over the reservoir into an open-air dining room. A fundraiser for Cicero's new downtown park, this year's event is scheduled for Sept. 9.
2. Discover a new adventure at Strawtown Koteewi Park.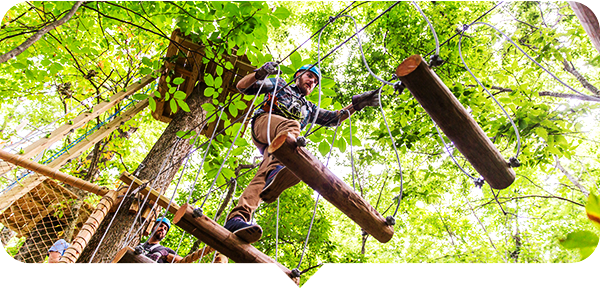 A few miles east of Cicero is Hamilton County's Strawtown Koteewi Park, a 750-acre hub for outdoor adventurers and history buffs alike. Park attractions include the Taylor Center of Natural History, archery, horseback riding and a bevy of trails—including some in the treetops. Pack a picnic and enjoy the great outdoors before trying the adventure that suits your fancy.
3. Swing through Sheridan to enjoy the flavors of fall and a glass of wine.
The recent reconstruction of U.S. 31 has improved access to previously far-flung destinations on the opposite side of the county. My summer to-do list always includes at least one visit to the Twin Kiss, an old-school drive-in in Sheridan that still serves cold ice cream and hot tenderloins. Stuckey Farm Market is another perennial favorite. Open from July until Thanksgiving, Stuckey's is a working orchard and cider mill that grows 27 varieties of apples and 15 acres of pumpkins. Check out its farm market for farm-fresh Indiana produce, honey, jellies and much more. And when the occasion calls for something stronger than cider, keep driving north to Blackhawk Winery and Vineyard. Mm, wine.
4. Stock up on local produce and goods at Wilson Farm Market.
Further up U.S. 31 is another favorite: Wilson Farm Market. Open seven days a week year-round, Wilson's started out selling fresh eggs and has evolved into a full-blown grocery store featuring local goodies. The fresh fruits and veggies are a definite draw, but I can't leave without buying an armful of Amish fry pies. Thank goodness I haven't tried the handmade fudge featuring Amish butter—yet.
5. Grab a pie or pie-in-a-jar at Lisa's Pie Shop.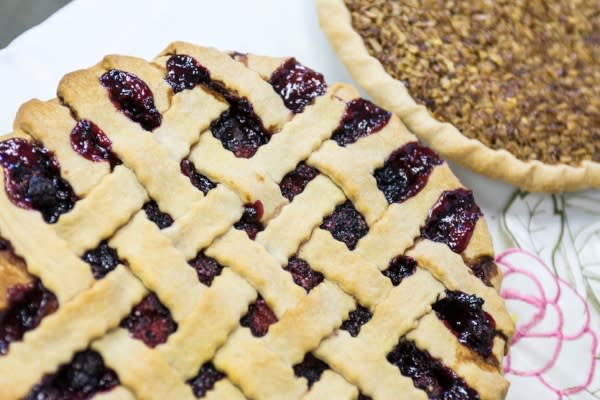 Confession time: More than once, I've been guilty of daydreaming while driving and missed the giant ear of corn that signals the turn into Wilson's. It's a good thing I know about Lisa's Pie Shop, less than four miles straight north. As the name implies, Lisa's award-winning pies are the star here, but there are still plenty of options for the culinary adventurer. Fruit pies. Cream pies. Specialty pies (gooseberry, anyone?). Baked pies. Frozen pies. Pies in jars. Lisa's even makes quiches.
OK, it's possible that some of those U.S. 31 daydreams may have been about pie. If only there were more roundabouts in northern Hamilton County to keep my attention on the road.
Where are your favorite spots to explore in northern Hamilton County? Let us know in the comments below, and be sure to follow us on Facebook, Twitter and Instagram for more inspiration on what to see in #VisitHC.