That wintery chill is returning to the air, but that doesn't mean there's no fun to be had. In fact, this weekend may be the busiest one since summer! From tree lightings to shopping to performances, there's a ton to do. Read on for events happening in Hamilton County, Indiana this weekend, plus check our online calendar for even MORE.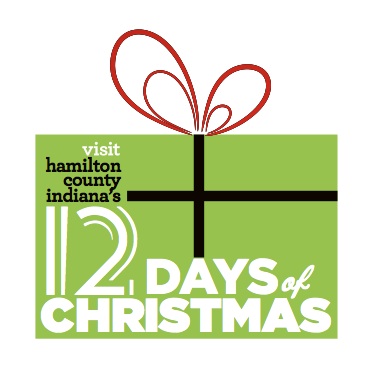 1. Get into the holiday spirit by visiting our 12 Days of Christmas page! It's packed with ideas for everything from gift-giving to getaways with hotel deals. Plus, there are several ways to enter to win prize packs that contain everything from dining gift cards to performance tickets! Check out our previous blog post for ways to enter and all of the rules. 
2. Speaking of getting into the holiday spirit, it's the perfect time to pick up a Christmas tree! At Country Christmas at Stonycreek Farms, you can take a hayride out to a field to pick and cut your very own tree. They also have pre-cut and other decorative greens, plus hot chocolate and activities to enjoy. Rita's Backyard Garden Center & Tea Room also have a great selection of pre-cut trees, plus you can pop in the tea room for a tasty lunch.  
3. Fishers has something new to unveil this Friday! The Celebration of Lights will mark the opening of the new Winter Wonderland light display. During the celebration you can enjoy festive carolers, refreshments, and even a visit from Santa. Then you can check out the new walk-through light display! Don't forget to leave a letter in Santa's Mailbox while you're there.  
4. See local homes in Hamilton County dressed up for the holidays! Make a reservation now for the Carmel Holiday Home Tour hosted by the Carmel Clay Historical Society to tour lovely historic homes in the Carmel area. Or you can do a self-guided tour of Noblesville's 12 Houses of Christmas. Starting this Friday, maps will be available so you can locate the 12 historic homes participating.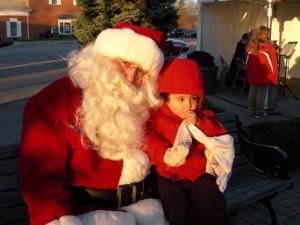 5. Have a meal with Jolly Saint Nick himself this weekend! Reservations are required for most, so don't delay if you want to catch a glimpse of Santa.
Dinner with Santa at Conner Prairie
Santa at Hubbard & Cravens
Breakfast with Santa at the Mansion at Oak Hill
Check here for more Santa Sightings including the Polar Bear Express train!
6. Plan to spend time in Westfield this Saturday. See a play, grab a bite to eat, then enjoy a special event. The Westfield Playhouse is presenting a fun holiday show "Nuncrackers" this weekend and next. For a comforting meal, stop in at Big Hoffa's for some filling BBQ and tasty sides. Finally, see Westfield light up at Westfield in Lights! This annual tradition includes light displays, carriage rides, and more.  
7. Carmel has some fun things going on to get you in the holiday spirit too! Go shopping in the decked-out Carmel Arts & Design District. Be sure to stop in the galleries to find works of art that are under $100 as a part of the 100 under $100 promotion. In addition to the current art on display, galleries are featuring works of art under $100! And starting on Monday, little ones can leave letters for Santa in his mailbox inside ArtSplash gallery.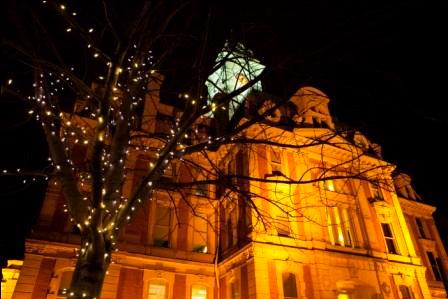 8. There is SO MUCH to do in Noblesville this weekend. The fun starts with Noblesville Main Street's First Friday Christmas on the Square. There will be tons of holiday activities, plus ice sculptures creating one-of-a-kind ice masterpieces that will be on display through Saturday. While you're on the Square, visit Santa's House plus shop at Logan Village Mall's Midnight Madness sale and Old Picket Fence's Christmas sale too. Also don't miss the Gifted exhibit at Nickel Plate Arts just off of the Square. This unique exhibit features local art and crafts at all price points- perfect for gifting! There will be a special reception this Friday with food, drinks, live music and fun.