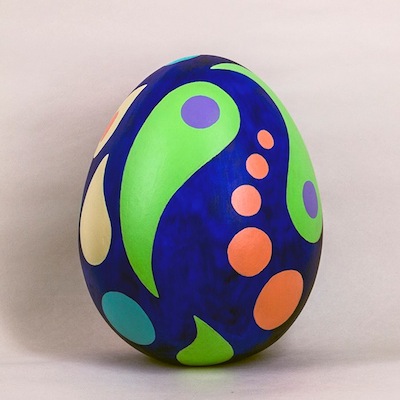 What do Coach Bob Knight, egg hunts, and a marathon have in common? They are all appearing appearing this weekend in Hamilton County! Read on for those ideas and even more fun Hamilton County happenings. Find additional events on our online calendar any time.  
1. Plan to head to the Carmel Arts & Design District on Saturday evening for the Second Saturday Gallery Walk. Not  only will you be able to pop into galleries to see art, but you can also participate in the "Find Your Faberge" egg hunt! The hunt will begin at Auntie Em's Frozen Custard & Cupcakes and wind you through the District to find large hand-painted eggs crafted by local artists. A great adventure for art lovers of all ages!
2. The Carmel Marathon is running through town again on Saturday! Runners: carb up a local Italian restaurant. Visitors: be prepared for street closures in the morning and early afternoon. Learn more about this growing event here.
3. Visit the iconic Forest Park in Noblesville this weekend. Let the kiddos participate in the annual Easter Egg Hunt on Saturday at 11 a.m. and then explore the park. Check out the carousel, the Tom Thumb putt-putt course, and paths throughout the park. Golfers will enjoy the public 9-hole course on the park grounds as well.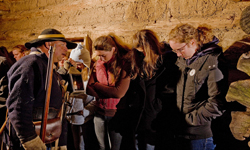 4. Conner Prairie is definitely fully open for the spring and summer season and their event calendar is packed! Attend Follow the North Star to learn about the Underground Railroad, see the Barker Brothers kiln burn in Prairietown, or take a class. This Saturday there is also a special offer for families with autistic children- free admission is available so children can experience the prairie in a quieter setting.   
5. Head to the Hedgehog Music Showcase this Saturday evening for some folk music. Troika, a 3-piece band, will be performing Eastern European folk music at this historic venue. Tickets are $12 each or 2 for $20. 
6. See the Young Artists Exhibit before it's gone, sign up for a class, and get excited for the Fairyville Trail- all at Nickel Plate Arts! For the full line-up of events, check here. Also be sure to watch WISH-TV Channel 8 this Saturday morning to see those ideas come to life on the morning show!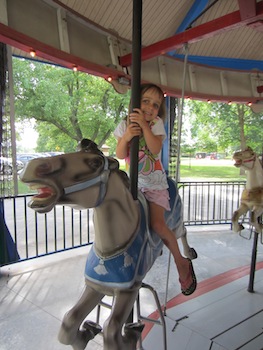 7. Check out the Center for the Performing Arts, there's always something new to see. This weekend brings everything from a Bob Knight appearance tonight to the accomplished violinist Midori on Sunday. Now that's variety! 
8. Get outside and play! Most golf courses are now open for the season, trails are ready to be explored in parks throughout the county, plus the indoor pool at the Monon Center is ready for a swim any time. Check our Nature & Outdoor page for even more ideas!