It's already mid-June! Start soaking up some summer fun in Hamilton County with a weekend dedicated to dad for Father's Day. Find fun things to do to celebrate like a free concert, a soccer-viewing party, and more. As always, you can tailor-make a getaway using our online calendar and trip builder for even more ideas.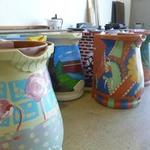 1. The Nickel Plate Arts Festival is month-long and continues again this weekend!  Visit the pop-up art sale at the Strawberry Festival on the Square in Noblesville this Saturday.  Then celebrate in Cicero next weekend with a rain barrel auction. There will be 15 hand-painted rain barrels up for grabs that would make a great (late) gift for a gardening dad! 
2. Hungry dads deserve something special for Father's Day. Cook up something great with fresh, local ingredients from a Hamilton County farmers market! Find markets here and recipe ideas on our Pinterest page.
3. The international celebration of soccer kicks off this month with the World Cup! Celebrate in style at Tucanos Brazilian Grill where they'll have the Brazil v. Croatia game playing on the big screen. Plus Indy Eleven soccer players will be around so you can meet them too! The fun starts Thursday at 3 p.m.  
4. On a budget? Spending time with dad is a great gift, but why not also treat him to some free live entertainment? Catch one of these free outdoor concerts: Saxony Summer Concert series, Amp After Dark, Noblesville Summer Concert series, or spring for $5 admission at the Cool Creek Concert Series.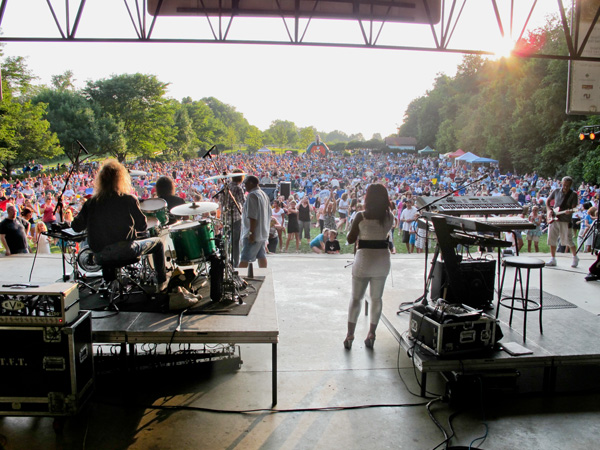 5. What dad doesn't love trains and cars? Take dad on a train adventure this weekend with the Indiana Transportation Museum. Try the Blue Arrow dining train, the Hoosierland, or take special ride to an event like the Strawberry Festival Caboose. But the ultimate car and train experience would be a Father's Day Caboose ride to the Father's Day Car Show in Forest Park!  
6. For artful dads, take a stroll through the many galleries of the Arts & Design District. This Saturday evening is the perfect time, as many will be open late for the Second Saturday Gallery Walk! Take time to enjoy a meal with dad too- try the new Scotty's Brewhouse or The Pint Room.
7. Science-loving families will not want to miss the special events at the Conner Prairie Curiosity Fair this weekend. See science demonstrations, construct towers and cars to crash, and much more.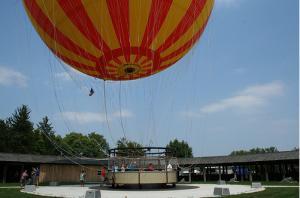 8. Surprise dad with tickets to see his favorite music group perform live at Klipsch Music Center! Upcoming shows include: Jimmy Buffett, Motley Crue with Alice Cooper, and the Zach Brown Band.
If you can't spring for tickets, why not try to win some? Dave Matthews Band tickets are up for grabs! You can give them both to pops, or make sure he knows he has to take you! Enter to win here: