First Friday fun AND Second Saturday shenanigans all in the same weekend! Who could ask for more? Check out the fun in downtown Noblesville and in the Carmel Arts & Design District this weekend and read on for additional ideas. Don't see an event here that peaks your interest? Check out the online Hamilton County events calendar.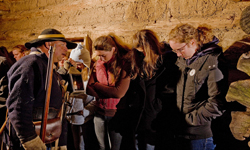 1. Follow the North Star at Conner Prairie begins this week. Step back in time for this moving program that transports attendees to the Underground Railroad. Read our previous blog to learn more about the experience.

2. Take part in all of the First Friday fun happening in Noblesville. It'll be the perfect time to shop around at the downtown shops as many will be having open houses Friday evening. Find all sorts of goodies to add to your gifting list (or your own wish list!) and support local businesses at the same time.

3. While in Noblesville, don't miss the opportunity to check out some great local art. See the Studio Artist Exhibit at Nickel Plate Arts, the Annual Fall Show at the Noblesville Library, or stop by the Hamilton County Art Center to see what's new at the Community Creates exhibit.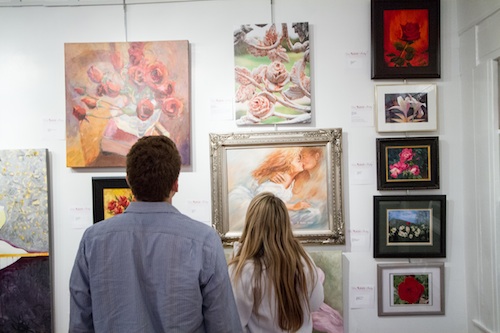 4. This weekend also brings the second Saturday of the month which means it's time for festive fun in the Carmel Arts & Design District! Check out the galleries and shops during the Second Saturday Gallery Walk. Extra activities include a stone carving demonstration plus a chance to paint your own masterpiece.

5. Didn't get your fill of spooks last weekend for Halloween? Unseen Press is offering a ghost walk tour of downtown Noblesville this Saturday. Be sure to reserve in advance!

6. Speaking of reservations, food and beer lovers will need them this Monday too. Divvy is hosting a beer dinner complete with 7 courses and lots and lots of craft beer. See the menu here.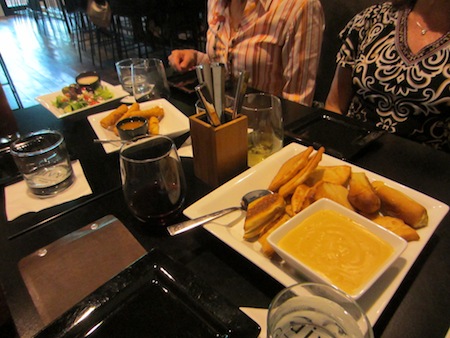 7. If you already have holiday shopping on the brain, stop into a special pop-up shop on Main Street in Carmel. The Mass on Main holiday shop is already open and stocked with gifts from some of Indy's favorite Mass Ave. retailers.

8. Veterans Day is coming up this Tuesday, and all of us here at Hamilton County Tourism would like to extend a thank you to all who have served our country. Carmel will hold a Veterans Day Ceremony this Monday at The Tarkington that is free and open to the public. If you yourself are a veteran, stop in to Tucanos for a special punch card that'll give you savings on tasty Brazilian fare.