What's that? It's nearing the holiday season already? Thanksgiving, Christmas, Chanukah, Kwanza, New Years Eve... they are all just around the corner! Slow things down and take time to enjoy a nice weekend in Hamilton County, Indiana before things get hectic. Read on for some great ideas, or check out our online calendar and build your own fun weekend.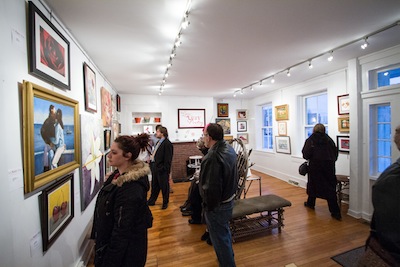 1. Go see the latest at Nickel Plate Arts! A new exhibit featuring all of the artists who have studios there just opened on Wednesday. This is your chance to see selections of all of their works in one talent-packed room! The exhibit is only open for a few weeks, so don't miss out. Also this Saturday is a special program perfect for a mother-daughter day: an earring making workshop. Be sure to reserve your spot if you're interested.
2. It a special time of year again at Conner Prairie. The Follow the North Star program returns to give guests a chance to learn about the Underground Railroad. This program can be quite graphic, seeing as guests themselves are put into the role of being a fugitive slave. To learn more about the program, visit ConnerPrairie.org and read our previous blog about our staff's experience during the program.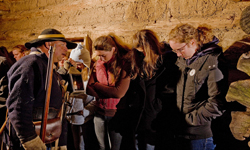 3. Do you know a bourbon or beer snob? Treat them to something special- a bourbon and beer sampling event at Arcadia Wine & Spirits. New Holland Brewery will be on site Friday with samples of new products and old favorites too. Before or after the tasting, grab a bite at DeLullo's Trattoria in nearby Atlanta.  
4. Kick off the holiday season with your whole family at the Hamilton Town Center Holiday Festival! This Saturday the outdoor mall will be transformed into a holiday wonderland filled with entertainers, vendor booths, food trucks, appearances by the Colts, Indy Ice and more. Plus Santa himself will arrive in style with a fireworks show. That is sure to have the kiddo's eyes all aglow.  
5. Speaking of holidays- pop in to a local shop for a Christmas Open House. Rita's Backyard Garden Center & Tea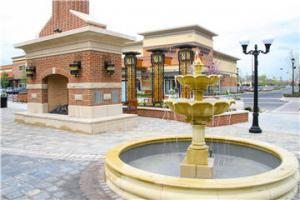 Room will host theirs this weekend and have tasty treats and tea room specials too if you need a break from shopping. Logan Village Mall in Noblesville will also be hosting their open house this weekend. With over 45 unique vendors under one roof, you're sure to find something to make someone's holiday bright! Linden Tree Unique Gifts on the Noblesville Square is also hosting an open house on Friday evening. Let the shopping begin! 
6. For an open house with an actual house- take the opportunity to see the fabulous Coxhall Mansion dolled up for the holidays. This home in Carmel will be decked out with holiday decorations by designers and florists, plus it's not open to the public very often, so it'll be a real treat! There are tours on Friday, Saturday and Sunday too. 
7. Make Saturday night into a unique date night for you and your special someone. Grab a bite to eat at a local restaurant in Hamilton County. Go fancy at Divvy or break that diet and try the tenderloin at the Nickel Plate Bar & Grill. Then head over to the Second

Saturday Gallery Walk in the Carmel Arts & Design District to discover cool art and meet local artists. You can also take part in a scavenger hunt, have a caricature made, and more.
8. Last but not least, reserve your Saturday morning for the Winter Market at the Indiana Design Center. You won't want to miss this line-up of vendors. They have everything from fresh food, eggs, baked goods, teas, and even prepared on-the-spot foods too. What a way to kick off the weekend!