It's another new weekend of the New Year! Make it a good one with some of the following ideas for fun in Hamilton County, Indiana. From new series of events to partake in to enjoying FREE day at Conner Prairie, there's plenty of good times to go around. For even more great ideas, check out our online calendar of events.
1. Make your reservations now for one of two unique dining experience in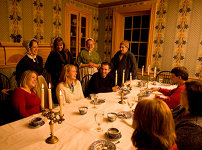 Hamilton County! First is the Nickel Plate Arts Stone Soup Supper. These tasty soup dinners are filled with artsy and intellectual conversation and happen each Thursday through March. See the schedule of topics here. Next is the ever-popular Hearthside Suppers at Conner Prairie. This event gives you a chance to not only enjoy a 19th Century feast, but help prepare it too! Reservations go fast, be sure to make yours soon. 
2. Need ideas for sprucing up your home? Head to the Hamilton County Home Show this weekend at the Noblesville 4-H Fairgrounds. Many vendors and exhibitors will be on hand to help you find things to make your home your own!  
3. Visit Fishers for some fun new programs. For the little ones, Winnie the Pooh Day is sure to be a hit. Partake in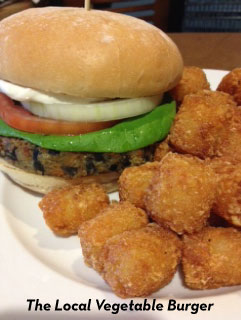 indoor and outdoor fun to celebrate at Cyntheanne Park on Saturday. Or for grown-ups, gather at the Fishers Library on Friday evening for the brand new Nickel Plate Theatre Film & Speaker series. Watch "Rocky" and discuss boxing with professionals from Title Boxing Club. 
4. Are you planning a wedding? Visit the Indianapolis Monthly Bridal Show this Sunday for a ton of ideas for planning your big day! The show is from 11 a.m.- 3 p.m. at the Ritz Charles in Carmel. Be sure to stop by our booth for a chance to win prizes like gift cards for Seven Sisters Florist, Zeck's Barbeque, Erin Hession Photography and more!
5. In a winter rut when it comes to food? Try something new this weekend! Shop for fresh ingredients, baked goodies and prepared dishes at the Winter Market at the Indiana Design Center this Saturday. Then browse our Pinterest boards for something to make with your finds! Our Hamilton County Eats board has everything from hearty Conner Prairie hearthside receipts to the recipe for The Local's veggie burger.
6. We just can't stop dreaming of golf season! Maybe that's because it's golf SHOW season? Either way, you can begin to plan your own Hamilton County golf getaway on our golf page. Or if you're out of area, visit us at an upcoming golf show and we can help you put together a trip!
Louisville Golf Expo- January 17-19
West Michigan Golf Show in Grand Rapids- February 14-16
Chicago Golf Show- February 21-23
Michigan Golf Show in Novi- March 7-9
7. Kiddos are off of school on Monday to celebrate Martin Luther King Jr. Day. Why not take them to Conner Prairie?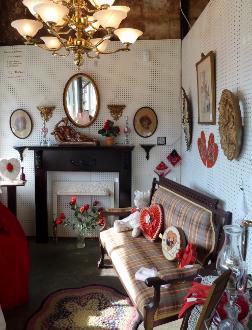 There will be crafts, activities and more to commemorate this special day and celebrate diversity. Best of all? It's one of Conner Prairie's FREE days! Yes, admission is free on Monday.  
8. Take a treasure hunt! Look for items of years gone by at a Hamilton County antique shop. There are several scattered throughout the county that are all packed with hidden gems just waiting to be discovered! See a list of antique shops here.