Summertime fun still abounds in Hamilton County, Indiana this weekend. Wouldn't it be nice to see the Beach Boys? Try some new cuisine? Gaze longingly at fancy cars? You can do all of that and more this weekend! Read on for those fun ideas, plus discover even more on our online calendar of events.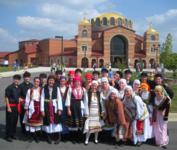 1. Feta fries, hummus, baklava... are you drooling yet? Try all of those great dishes and many more at the Indianapolis Greek Festival this Friday-Sunday! In addition to amazing Greek food and wine there will be live traditional music, dancing, guided tours of the Holy Trinity Greek Orthodox Church and more.  
2. Surf your way to the Prairie! The Beach Boys will be taking the stage at Symphony on the Prairie this Friday and Saturday night. Dance and sing along as founding members Mike Love and Bruce Johnston perform their greatest hits.
3. The Nickel Plate District Amphitheatre is lighting up Friday night once again with the AMP After Dark concert series. This week the Indianapolis Municipal Band will play starting at 9 p.m. (Update 8/22- this show has been cancelled.)
4. The Annual Summertime Celebration of Arts & Crafts returns to the Noblesville 4-H Fairgrounds this Saturday and Sunday. Browse local vendors that have crafted gifts, costumes, art, home decor and much, much more.  
5. Autos, autos everywhere! Don't miss the annual celebration of automobiles and art- Artomobilia. This event will take over the Carmel Arts & Design District this Saturday. Gaze at beautiful cars lining the streets and pop into art galleries and shops along the way. Also don't miss the antique sale at Carmel Old Town Antique Mall during the fun.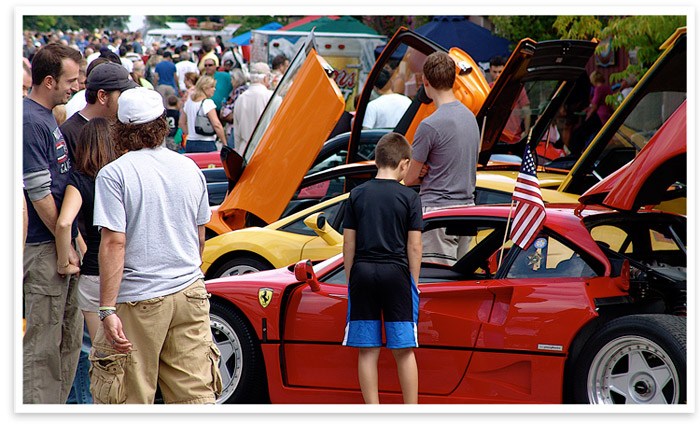 6. Who's got a doggy? It's time to celebrate man's best friend at Dog Day Afternoon featuring Woofstock this Saturday. The Nickel Plate District Amphitheatre area will be filled with dog-friendly vendors, a parade of pups, plus live music. And it's all for a great cause- the Hamilton County Humane Society. 
7. Sounds of summer continue on Sunday as well. For a rockin' time, head to Klipsch Music Center for the Rockstar UPROAR Fest or pack a picnic and venture to Seminary Park for a free show with the Indianapolis Brass Choir.
8. Summer produce in Indiana is at its peak- sweet corn, tomatoes, squash, cucumbers- you name it. Get in on this beautiful bounty by visiting a farmers market this Thursday or Saturday, trying a dish prepared with local goodness, or going to pick your own.  Farm fresh flavors in Hamilton County shouldn't be missed!  
Does an evening listening to Luke Bryan LIVE sound like your kind of night?  Enter to win tickets to his show on August 29 at Klipsch Music Center in Noblesville!  The contest runs from 9am on August 21 to 10am on August 22. The winner will be announced Friday, August 22 and must respond by 5pm that evening.