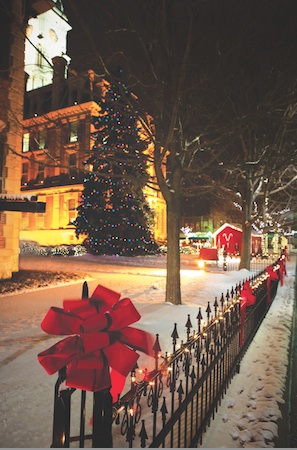 Whether you're lighting candles or an entire town with lights, there's no denying that all of Hamilton County is ready for this festive season! This weekend is no exception and is packed with holiday fun. Read on to discover where to find Santa, some amazing local gifts, and much more. More events are added daily to our online calendar, so be sure to check there as well!
1. Get into the holiday spirit at Noblesville Main Street First Friday! Visit the Santa House on the Square, hear carolers and a bell choir, support local small businesses and more. The fun kicks off at 5 p.m. Also this weekend, the Noblesville Main Street Holiday Market will take over the Noblesville 4-H Fairgrounds. Vendors of all kinds (including favorites from the Old Mill Festival and farmers markets) will be offering goodies and gifts.  
2. Speaking of Noblesville shopping, just south of the square is Nickel Plate Arts and you don't want to miss their newest exhibit that runs through December. The Gifted exhibit is packed with giftable art and crafts all made by local artists! Into making your own art and seeing art in the making? Check out the Comic Book in a Day workshop on Saturday from 10 a.m.- 9 p.m. to see comic artists at work. 
3. See Fishers light up for the holidays during Friday's Celebration of Lights. Carolers and Santa will be on hand to make the evening even more special. The fun starts at 6:30 p.m.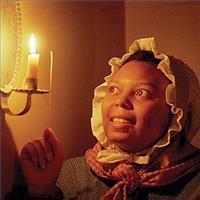 4. While the Town of Fishers is lighting up their electric lights, Conner Prairie will be lighting up candles! Experience Conner Prairie by Candlelight each Friday and Saturday through December 20. See how the townsfolk of Prairietown prepare for the holidays, just as people would have over 175 years ago. Prefer to stay in the current time? Reserve your spot at Dinner with Santa at Conner Prairie instead!  
5. Kick off the holiday season in Cicero this Saturday at the Christmas Parade and Holiday Marketplace. Discover gift ideas from the various vendors, have holiday family portraits taken, and more. The parade begins at 1 p.m. and Santa will be in attendance!  
6. Do you have your Christmas tree yet? Why not cut down your own tree? No, not "Christmas Vacation" style, but at a real farm! Stonycreek Farm's Country Christmas event continues daily through December 21. They offer pre-cut trees, greenery, gifts, and yes, the option to pick and cut down your very own tree.  
7. Head to downtown Westfield this Saturday for the annual Westfield in Lights celebration. Enjoy carriage rides down Union Street, live entertainment, and visits from Santa. The tree lighting will be at 7 p.m. and cap off the very festive evening!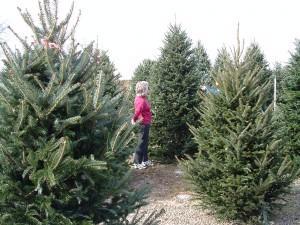 8. Santa, Santa, Santa! He is making several appearances throughout Hamilton County to ensure that he complies the perfect wish lists. See him at the most of the events mentioned above, plus on the Polar Bear Express train, at Hubbard & Cravens in Carmel City Center, at Clay Terrace mall, Breakfast with Santa at the Mansion at Oak Hill and Breakfast with Santa at Prairie View. Too shy to meet Santa? Send him a letter at Santa's Mailbox in Fishers.