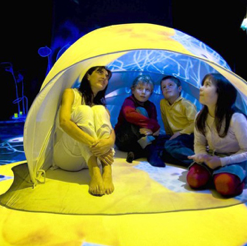 An acoustic guitar virtuoso, the Cat in the Hat, and "Stormy Weather" are all making appearances in Hamilton County this weekend! Read on for fun ideas for your weekend plans including those and more. Our online calendar of events is updated all the time, so check there for ideas too! 
1. There are so many things coming up at the Center for the Performing Arts! Take the kids to see "Blue! The Mediterranean Sea" or enjoy classic tunes performed by The Temptations and The Four Tops. Saturday brings a show especially for kids: "The Center Presents: Peanut Butter & Jam: Celtic Music."
2. Make your reservations now for the final month of Hearthside Suppers at Conner Prairie! There is limited availability for this popular program, so reserve today. Read our previous post all about this wonderful historical dining experience.  
3. Longing for the farmers markets of summer? The Winter Market is as close as you can get! Saturday morning from 9 a.m.- noon you can browse through local vendors offering meats, poultry, baked goods, teas, vegetables, eggs and more. Plus you can pick up an already prepared breakfast to snack on!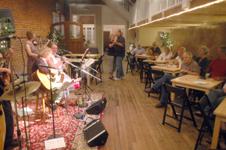 4. Beat the winter blues with a fun kid-friendly outing. See "The Cat in the Hat" presented by Civic Theatre at the Tarkington this weekend. Then head to Bub's Burgers & Ice Cream for a classic burger and a hand-dipped milk shake or check out another family-friendly eatery with kid approved dishes.  
5. Acoustic music lovers, rejoice! Internationally acclaimed acoustic guitar player Beppe Gambetta will be taking the stage at the Hedgehog Music Showcase in Arcadia this Sunday. He'll be playing everything from American roots music to song in his native Italian style.  
6. Catch a flick this weekend. On Friday, gather a group for a showing of the Heartland Truly Moving Picture: "Stormy Weather" at the Palladium. Or see the latest blockbusters at the Hamilton 16 IMAX in Noblesville.  
7. Pamper yourself this weekend. Everyone deserves some pampering sometimes! Create your own bath products at Bath Junkie, visit Herbal Arts to purchase Indiana Artisan quality soaps, or make an appointment at a locally owned spa.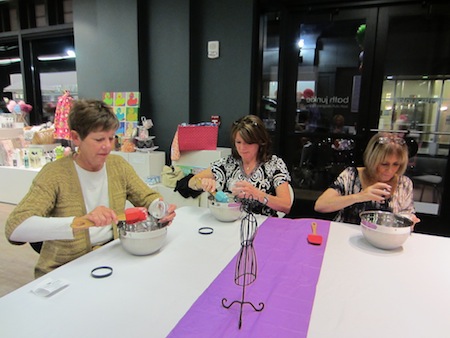 8. Mark your calendars now for Northside Nights Restaurant Week! It begins on Monday, March 3 and continues through the 16th. This popular event allows people to try 3 courses for $30 at most participating restaurants, plus lunch specials and vegetarian options too. See the menus and more on the Northside Nights website.