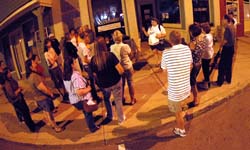 Happy Halloween! Read on for ideas for some spooky fun, plus ideas for a lovely weekend here in Hamilton County, Indiana. For even more events and ideas, check our online calendar.
 1. Halloween is here! Celebrate with a nostalgic sweet treat from Simply Sweet Shoppe, and be sure to stop by the Apple Store at Conner Prairie that is closing for the season today (tear!) for a caramel apple. Also check out Unseenpress.com for a line up of ghost tours tonight and all weekend. But call to make your reservations now, they fill up fast!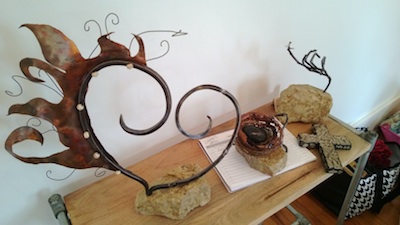 2. Stop by Nickel Plate Arts this weekend for some Halloween and Day of the Dead fun! Stop by tomorrow night from 5:30- 8 p.m. for trick-or-treating and enter their "Homemade Costume Contest." Also on Friday, enjoy the Dia de los Muertos First Friday celebration from 5-8 p.m. See the current exhibit "Milagros y Muertos," listen to live music, sample tamales from Texy Mexy and more! 
3. Also this Friday is a very special First Friday event in downtown Noblesville- the annual soup cook-off! Sample soups from local Noblesville restaurants as they compete for the best soup title. It's also the very first year of Canstruction on the square! Come see local organizations work together to "can-struct" a replica of the courthouse made of over 5,000 cans of food. After the event, the cans will all be donated to local food pantries. What a cool way to give back!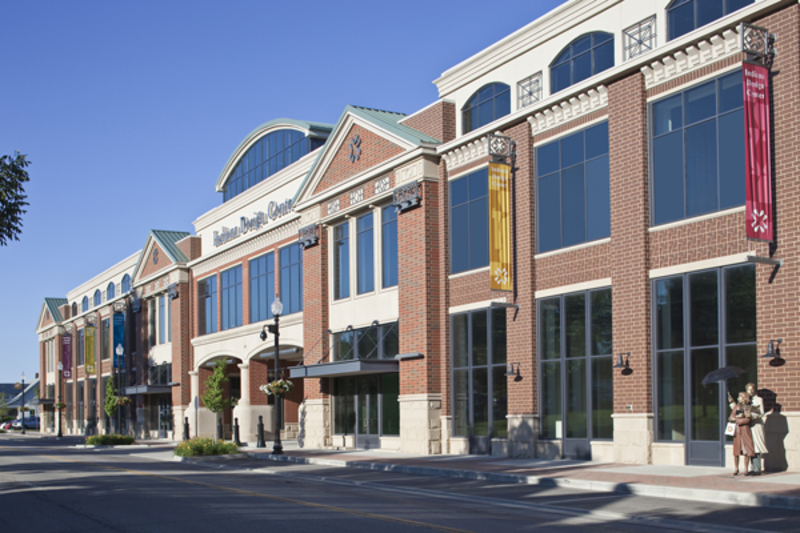 4. Are you sad because the summery farmers markets are long gone? Snap out of it! The Winter Farmers Market begins this Saturday and has a new home in the Indiana Design Center. It will run every Saturday from 9 a.m.- Noon until March 15 of next year. There may be fewer fresh veggies, but you can still find lots of local goodies: eggs, meats, baked goods, and more! 
5. Have you seen a vintage-looking short bus driving around town? That's our friend Retro 101: Indy's 1st Boutique on Wheels! You can see the bus for yourself in Carmel on Friday and Saturday at the Indie Arts & Vintage Marketplace! In the Retro 101 bus you can find everything from fashionable scarves to retro candy. Inside the marketplace there will be lots of other fun vendors too. 
6. Another way to do some pre-Christmas season shopping- head to the Noblesville Square. A Corner Cottage will be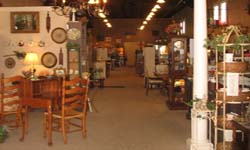 hosting their "Christmas Across the World" shopping event all weekend. You can sample gourmet goodies, get ideas for holiday decorating and fashion, and much more. Also stop by the First Friday Sale at Old Picket Fence. They'll have sale items all over the shop! 
7. Have a grown-up date night with dinner and a show. Step one: select a local Hamilton County eatery to dine at for a tasty dinner. Step two: secure tickets to one of the productions currently running at The Center for the Performing Arts. The Actors Theater of Indiana just opened their newest show, "The Odd Couple" and Civic Theater is presenting "The 1940's Radio Hour."  
8. Planning a wedding? Stop by the Champagne & Diamonds Bridal Fashion Show and Expo this Sunday. The Forum at Fishers will be packed with local bridal vendors and ideas for your special day. Plus we'll have a booth there too! Swing by to see some Hamilton County venues, plus enter to win prizes like gift cards from Blissful Buttercream Cupcakery, Seven Sisters Florist, Zeck's BBQ and more!