Enjoy the beautiful earth this weekend in Hamilton County with several ways to celebrate Earth Day and Arbor Day! Plant a tree, explore parks, even travel along a fairy trail. Plus take in a world-class performance or a free movie with the family. Read on for those ideas and find even more weekend fun on our online calendar.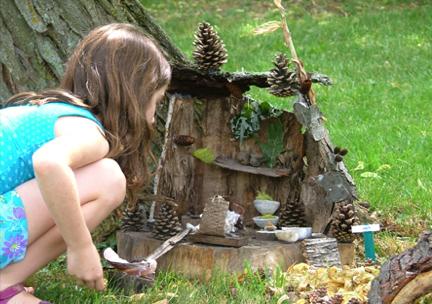 1. Celebrate nature art with Nickel Plate Arts! See the Earthly Art Show with beautiful pieces all about nature. Also this weekend are many Fairyville activities for the young and young at heart! The kick-off party is Friday for the weekend-long celebration. Make crafts, partake in a scavenger hunt, attend a tea party, plus travel along the Fairyville Trail to see hand-crafted mini fairy homes. The City of Noblesville will be celebrating at Earth Day ArborFest on Saturday with tons of activities in Forest Park! 
2. Continue the celebration of the outdoors at Conner Prairie's Arbor Day festivities on Friday. Learn about all things tree- how to climb them, how wood is used, and more. Plus get a FREE tree while supplies last. Or if you have very small kiddos, sign up for the Prairie Tykes: Tree-mendous Trees class.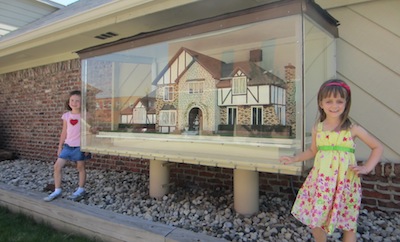 3. Arbor Day is also being celebrated in Fishers and Westfield! During Trees are Treasures in Fishers you can search for the biggest tree in Fishers, make a fairy house, plus watch Disney's Peter Pan on the big screen. On Saturday you can help plant trees and get your own at the Arbor Day Tree Planting in Westfield.
4. Two great shows are opening this weekend at The Center for the Performing Arts! The Booth Tarkington Civic Theatre is presenting the classic Les Miserables beginning on Friday evening. Also debuting Friday is the Actors Theatre of Indiana's rendition of Irving Berlin's I Love a Piano that includes over 60 songs.  
5. Head to the Museum of Miniature Houses this Saturday for their annual Museum Attic Sale! Miniature supplies, magazines, and more will be for sale next door at the Carmel Lion's Club. Plus you can check out the latest exhibits at the museum.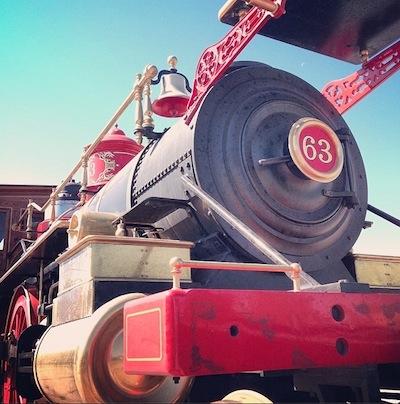 6. This weekend train lovers will have a unique opportunity to ride with the Leviathan No. 63. What is that, you may ask? It's a full-scale replica of a 1860s steam locomotive! It will be rolling into town to offer special rides from Fishers to Noblesville and back. Reservations are required, so make them soon.  
7. For even more historic fun, also reserve your seat for Afternoon Ale with Abe. This program presented by the Carmel Clay Historical Society will feature an Abraham Lincoln impersonator. He'll present some little-known facts about Lincoln, recount some speeches and more. Ale will be available for purchase too.  
8. Enjoy the beautiful outdoors- Earth Day was this week after all! Ride on the Monon Trail, explore the county's largest park: Strawtown Koteewi, or see a real natural water source at Flowing Well Park.