It's hard to believe that March is already almost done! Spring is here and along with it, lots of opportunity for fun in Hamilton County. Read on for weekend getaway ideas and check the online calendar of events for even more Hamilton County happenings.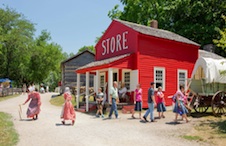 1. Celebrate the opening of Conner Prairie's outdoor exhibits! Today the outdoor areas like Prairietown are officially open for the season and they will also have special hours during spring break. If the weather's crummy, don't fret. Today the newly expanded Create.Connect indoor learning area also opens!  
2. Enjoy a showing of a classic film on the big screen on Friday. Head to the Palladium to see "Gentlemen Prefer Blondes" as a part of the Great American Songbook movie series.  
3. Got Spring Break on the brain? Plan a great Spring Break vacation or "staycation" to Hamilton County! Mine our previous post, our things to do page, and also our online calendar to plan for a great family getaway here in Hamilton County. Use the VisitHamiltonCounty.com trip builder to save your custom trip ideas too.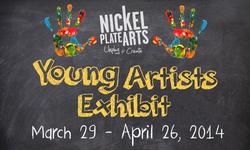 4. Go see what's new at Nickel Plate Arts! This weekend a new show opens- the Young Artists Exhibit. It'll feature the works of talented local youngsters, so it's perfect for introducing kiddos to the arts. The show will be on display through April 26. 
5. Save cash AND have fun! There are several special offers available for attractions, dining, and even hotels on our Special Offers page. Print some out or bookmark the page on your smart phone and save them for your next trip to Hamilton County. 
6. Have a pup? This weekend they will surely appreciate a visit to Hamilton County! On Sunday a brand new dog park is opening at Clay Terrace mall and on Saturday take your "bully breed" doggies to Parade-A-Bull at the Monon Community Center.  
7. Spring is trying its very best to come to Hamilton County despite some cold temperatures. Get yourself ready by viewing some spring-y art! Visit the Hamilton County Art Center to see the "It's Time for Color Exhibit" or see a special pop-up art display at the Belfry Theatre.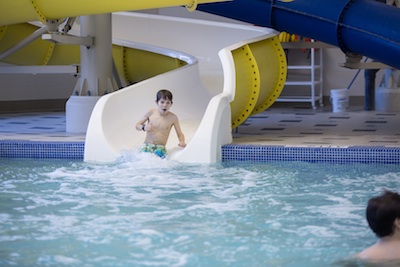 8. Speaking of the Belfry, their latest show "Miracle on South Division Street" opens this Friday! The show is a heartwarming story about a family with a history, a secret, and the search for truth. The show is sure to induce some tears, but laughter too!