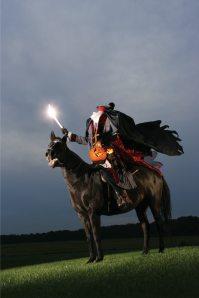 Halloween is just next week, and there are plenty of ways to celebrate it a bit early in Hamilton County, Indiana this weekend! Events for kiddos, adults only, plus an event that is for your 4-legged furry companions are all this weekend. Read on for details, plus check our online calendar for even more activities and events.  Also, don't forget to enter our fall fun Instagram contest! Photos need to be submitted by November 1 to be eligible. We've had some great entries already, and can't wait to see even more!
1. Kick the weekend off with a trip on the Haunted Trails or Trick-or-Treat Trail in Cool Creek Park. It's the last night of this annual tradition, so don't miss out on the fun if you're in town! Along the Haunted Trails, you'll encounter ghouls and monsters at every turn, or opt for the non-scary Trick-or-Treat Trail to encounter candy instead of ghosts.  
2. Encounter more ghoulish characters at the last weekend of Headless Horseman at Conner Prairie! Wander the Halloween town of Conner Scairie to meet candidates as they run for mayor. See artifacts from spooky tales in the Monster Museum, munch on treats from the Apple Store and more. Of course, you'll also want to board the hayride to possibly encounter the Headless Horseman himself too!  
3. Get down at Boo Bash this Friday in Fishers! Collect candy with the kiddos, enter a costume contest, and more. There will be live music and food vendors and booths with fall goodies as well. The fun kicks off at 6:30 p.m. at the Nickel Plate District Amphitheater. Stop by our "Hamilton County Haunted Hotel" booth for some special treats too! 
4. For a more adult-friendly Halloween party, head to Harmony Winery this Friday. Enjoy wine tastings, snacks, and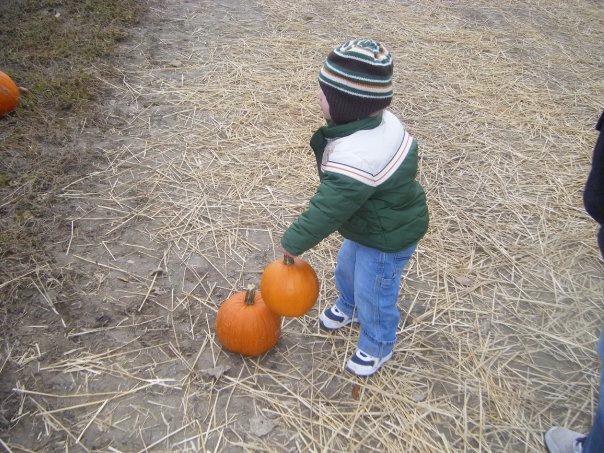 great company. Show up dressed to impress in a costume, because the best-dressed person will win a bottle of wine! 
5. Support the local art scene by attending the Carmel Applefest this Saturday in the Carmel Arts & Design District. The event helps fund the High School Art Contest Scholarship and entries into this year's contest will be on display so you can vote for your favorites. While you're there, enjoy trick-or-treating around the District, explore the local vendor booths, and of course, try some apples! Don't forget to visit our booth there to enter our special giveaway too.  
6. For the beer lovers, Clay Terrace has just the event for you: Boo 'n Brew! This new event celebrates great brews from Thr3eWisemen and Samuel Adams which you can taste in the Boo 'N Brew Beer Garden. The Flying Toasters will perform from 4-6 p.m., plus kids 10 and under can trick-or-treat from store to store from 3-5 p.m. Plus there will be face painting, a costume contest, hayrides and more! We'll have a booth here too, so stop by to say hello and get some freebies. 
7. What's that? You STILL don't have your pumpkin to carve for Halloween or fall goodies to decorate your home? Better head to the Stonycreek Farm Pumpkin Harvest Festival before all of their pumpkins are gone! The festival is in its 41st year, so they know what they're doing! Ride the zip line, take a hayride to the pumpkin patch, and more.  
8. Here's one of your last chances to visit Klipsch Music Center for the season: Arfpocalypse. This zombie dog fest has a little for our four-legged friends and some fun for humans too. There will be dog adoptions, plus you can help set an official Guinness World Record for largest costumed dog gathering. For humans, the famed Here Come the Mummies are performing some fun tunes. Best of all? It's FREE if you bring a Hoosier Lotto ticket with you.