July is in full swing, and as always, there is plenty to do! Enjoy the summer weather while listening to music and spending time with friends at festivals. This is a great time to explore the area with train trips, farmers markets, and community theatre to give you a taste of local life here in Hamilton County. Read on, then check out the event calendar for more things to do!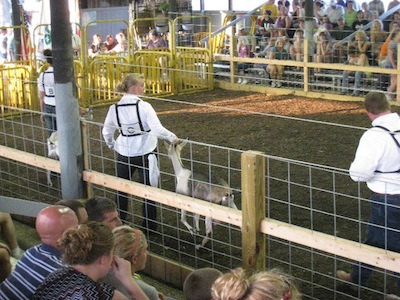 1. Have fun in the sun at the Hamilton County 4-H Fair! Inexpensive food and a schedule that is loaded with activities leads to a great time for all ages. See animals dressed up in costumes, listen to free concerts, or get colored green in a one-mile fun run. You may even get to walk a llama!  The fun begins July 17th.
2. Enjoy an evening of wine tasting this Saturday in the Carmel Arts and Design District at the annual event, IU Health North Hospital Art of Wine. It's free to attend, but unlimited tastings are available for just $15 in cash. Artists, wineries, and entertainers come together to create a lively atmosphere where art meets wine.  
3. Reserve your place for a spot at the prairie dinner table! During this weekend's Marsh Symphony on the Prairie, listen to "Radio Hits of the Decades" at a front row table as part of the new Prairie Plates series for adults looking for culinary adventure. Enjoy a handcrafted meal by one of Hamilton County's most popular restaurants, The Local, and enjoy craft beer from Sun King Brewery.  
4. Sit back and imagine- with community theatre! This weekend, the Nickel Plate Players put on a free event at the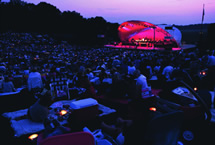 Amphitheatre, "BEEHIVE! The 60's Musical!" a fast-paced look at the jukebox hits of the 60's. Leave time for the Carmel Community Players show, "I Married An Angel", a performance that The New York Times said will "leave you humming".  
5. Take a trip through Hamilton County and explore historic architecture, unique shops, and a variety of restaurants on a train. The Blue Arrow Train takes you through the small towns of Hamilton County while dining aboard. The Hoosierland allows for time to stop in Historic Noblesville Square or Forest Park for an outing. Find out more about these train events at the website for the Indiana Transportation Museum.
6. As always, make sure to take advantage of the free concerts happening around the county. Bring your lawn chair, snacks, and friends to Clay Terrace, Forest Park, the Fishers Amphitheatre, and Seminary Park for some great tunes at a great price.  
7. Saturday, listen to top-quality musicians in an up-close kind of way at the Hedgehog Music Showcase. The venue has hosted nine Grammy Award winners as well as impressive local talent. This intimate space in the small town of Arcadia allows for a personal connection with the music and a relaxing atmosphere.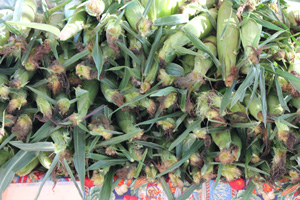 8. Have you jumped on the clean eating, locally grown food train yet? Find farm-grown fruits and vegetables, along with artisan specialties and ready-to-eat breakfast entrees like crepes or "walking waffles". Get these high-quality items at a reasonable price and support the locals at the Carmel, Fishers, Noblesville, and Saxony Markets.