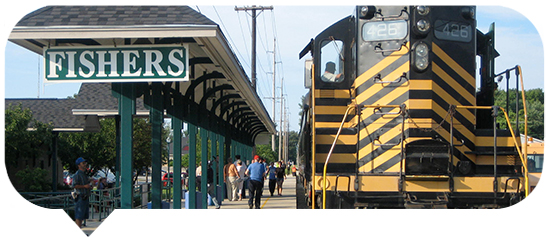 The Indiana Transportation Museum brings train travel to the masses with the annual FairTrain to the Indiana State Fair. Here are some things you need to know before yelling "All aaaaboard!":
1. The train departs from the Fishers Train Station and also makes a stop at Steinmeier Station (just west of Binford Blvd. on 71st. St. across the railroad) before arriving at the Indiana State Fairgrounds.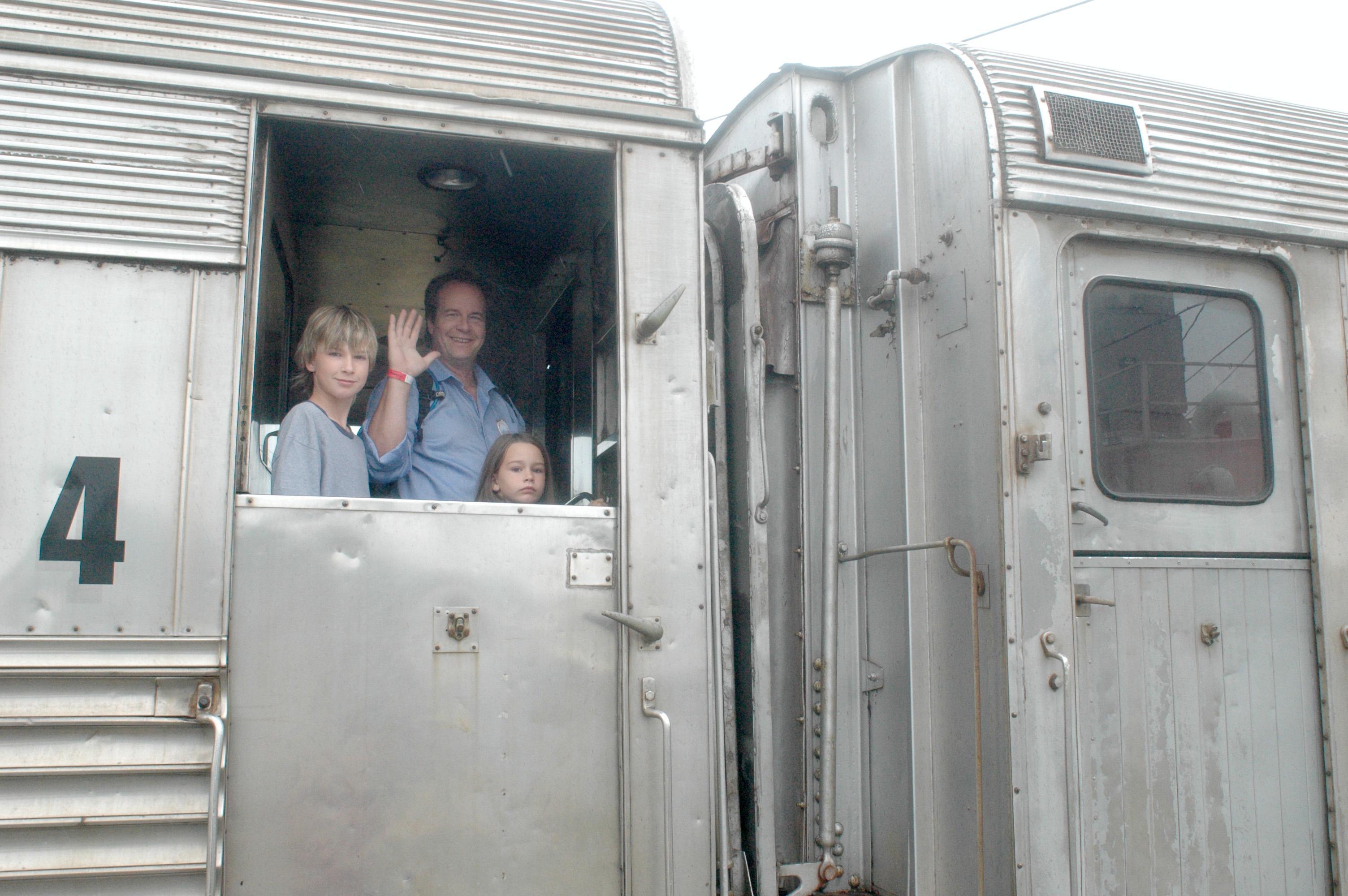 2. You can purchase train tickets at two locations with cash or credit before boarding. There will be a tent at the Fishers Train Station with ticket booths or you can stop in Kroger at 71st and Binford Boulevard to purchase tickets before boarding at Steinmeier Station.
3. Round trip tickets prices vary:
Monday, Wednesday, Thursday: Adults $12. Children (ages 2-12) $8. Under 2 Free.
Tuesday, Friday, Saturday, Sunday: Adults $13. Children (ages 2-12) $9. Under 2 Free.
4. From August 7- 23 nine round trips are made daily from the Fishers Station to the fairgrounds and back again. See the timetable here.
5. What if you're not traveling from Fishers or Steinmeier Station but want to get a FairTrain experience? Tickets for those wishing to just ride the train for a round trip from the fairgrounds to Fishers can purchase tickets at the Indiana Farmers Coliseum box office.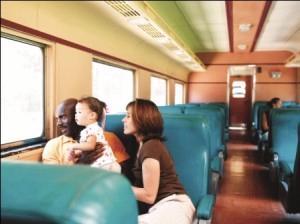 6. Indiana State Fair admission tickets are sold separately from FairTrain tickets. They are available at the gate upon arrival at the fairgrounds and will sometimes be available for purchase while on board the train.
7. Along with skipping the hassle of parking at the fairgrounds AND getting a cool train ride experience, the proceeds from ticket sales go to help the Indiana Transportation Museum continue operations. They preserve the railroad history of Indiana, operate other seasonal train rides and curate a museum.
8. Can't get enough train talk? Visit the Indiana Transportation Museum in Forest Park in Noblesville.
Now that you're ready to board, it's time to enter to win tickets! We'll be picking 3 lucky winners on Monday, August 10 to each receive a family 4-pack of tickets.
a Rafflecopter giveaway