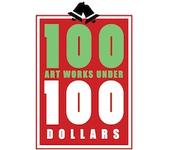 Have you gotten into the holiday spirit yet? No? Ok, watch this video about Downtown Noblesville. If that didn't work, we're not sure what will! Read on for 8 other ideas that will help make your spirits bright, and check the Hamilton County online calendar of events for even more. Happy Holidays to all!
1. Christmas is less than 1 week away- but don't panic! Pick up unique last minute gifts at the Ho Ho Holiday Sale at Main Street Shoppes in Westfield or at a mall in the area. For something special, visit the "Twelve Days of Mass Ave" pop up shop in Carmel or browse the permanent galleries of the Arts & Design District to see their 100 under $100 promotion.  
2. For even more gifts and fun, visit Nickel Plate Arts in Noblesville. The Gifted exhibit will be open through December 28 so you can grab any gifts that you forgot! The exhibit is filled with art and crafts made by local artisans. This Saturday you can also enjoy the last of their December Showcase events. This one focuses on pottery and ceramics, and best of all, it's also all for sale for gift-giving! While you're there, pick up a map for the 12 Houses of Christmas that are scattered through Noblesville's historic neighborhoods.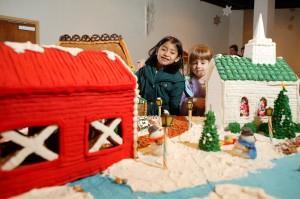 3. Pack in as much holiday fun as you can this weekend at Conner Prairie with family and friends! Visit the Gingerbread Village to see sugary creations big and small. Or reserve a spot on the final Conner Prairie by Candlelight tours of the year to see how folks celebrate the holidays in Prairietown. Or venture to Prairietown during the day for the Holiday Adventure event. After all of the Christmas hype, visit the prairie for Winter Fun Days from December 26- January 5.  
4. Treat the family to dinner and a movie this Friday. Grab tickets to see "White Christmas" on the big screen as a part of the Great American Songbook Movie Series at the Palladium. Then before or after, hit up an eatery in the Carmel City Center or the Arts and Design District (both also great for last minute shopping). For a group of 21+ friends, try divvy, or for a family gathering try Bub's Burgers & Ice Cream for a classic meal.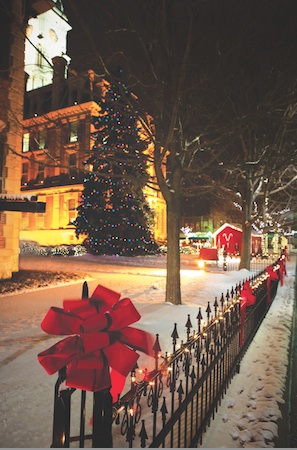 5. See great light displays and get some treats in Fishers. Drive through the famed Reynolds Farm Equipment Annual Light Display that will be lit through the 1st of the year. Or wander on foot through the new Winter Wonderland in downtown Fishers. Grab a treat at Gigi's Cupcakes before or after for a magical time! 
6. Still have some last minute requests for Santa? You can visit Santa's House on the Square in downtown Noblesville to see the jolly elf himself! He's there nearly every day until Christmas Eve. While you're on the square, visit some of the shops or duck into a local restaurant for a delicious meal or treat.  
7. Hop aboard a holiday train! Call to reserve your spot on the very popular Polar Bear Express Train with the Indiana Transportation Museum. Or make your reservation now for the Take Santa Home Train that runs Friday and Saturday after Christmas. You can thank St. Nick for your gifts and see him off back to the North Pole!  
8. Share your holiday joy on Instagram for a chance to win a prize pack! Just add the tag #HC12days to your photos to be entered. We're accepting entries until December 31! More details here.