We all know there's a ton to do with the family in Hamilton County, that's for sure, but what about the fur babies in your life? Your four legged friends probably want to be out in this glorious spring weather just as much as you do. Have no fear: my dog, Zero, is here! He checked out Hamilton County's coolest off leash parks and trails, and he's ready to dog-dish.
If your pup is the free-spirited type, and looking for some off-leash fun, the following four spots are sure to please.
First, head over to Clay Terrace's Tom Wood Subaru dog park. While a bit on the smaller side, this park is open to the public and offers benches for worn-out owners and doggie games like "king of the hill." After playing make sure you stop by Moochie & Co to pick up some treats.
While in Carmel, check out Club Canine (457 3rd Ave. SW). With over 5,000 square feet of playing space and "Yappy Hour" for pet owners twice a month, on the first and third Friday of each month from 6:30 - 8 p.m. This indoor play park is sure to excite you and your fur ball.
And just to solidify Carmel's reputation as the dog park capital of Hamilton County, check out Central Bark Park (1427 E. 116th Street). This members only club from Carmel Clay Parks is sort of the country club of dog parks, requiring a few steps before membership can be approved. But its well worth the effort as this park sports the lushest grass and coolest trails you can imagine.

Next, head to Pierson Bark Park (11787 E 131st St). For a small fee you and your dog can wander 4 acres of brick paths with water fountains and a pond to chase ducks around! It has the usual amenities like a drinking station and a "small dog" area, but boasts a wash area outside after your little buddy gets a little muddy.
If your pup is more like mine, and wants to remain by your side, hit the trails instead. Here are my top 3 picks.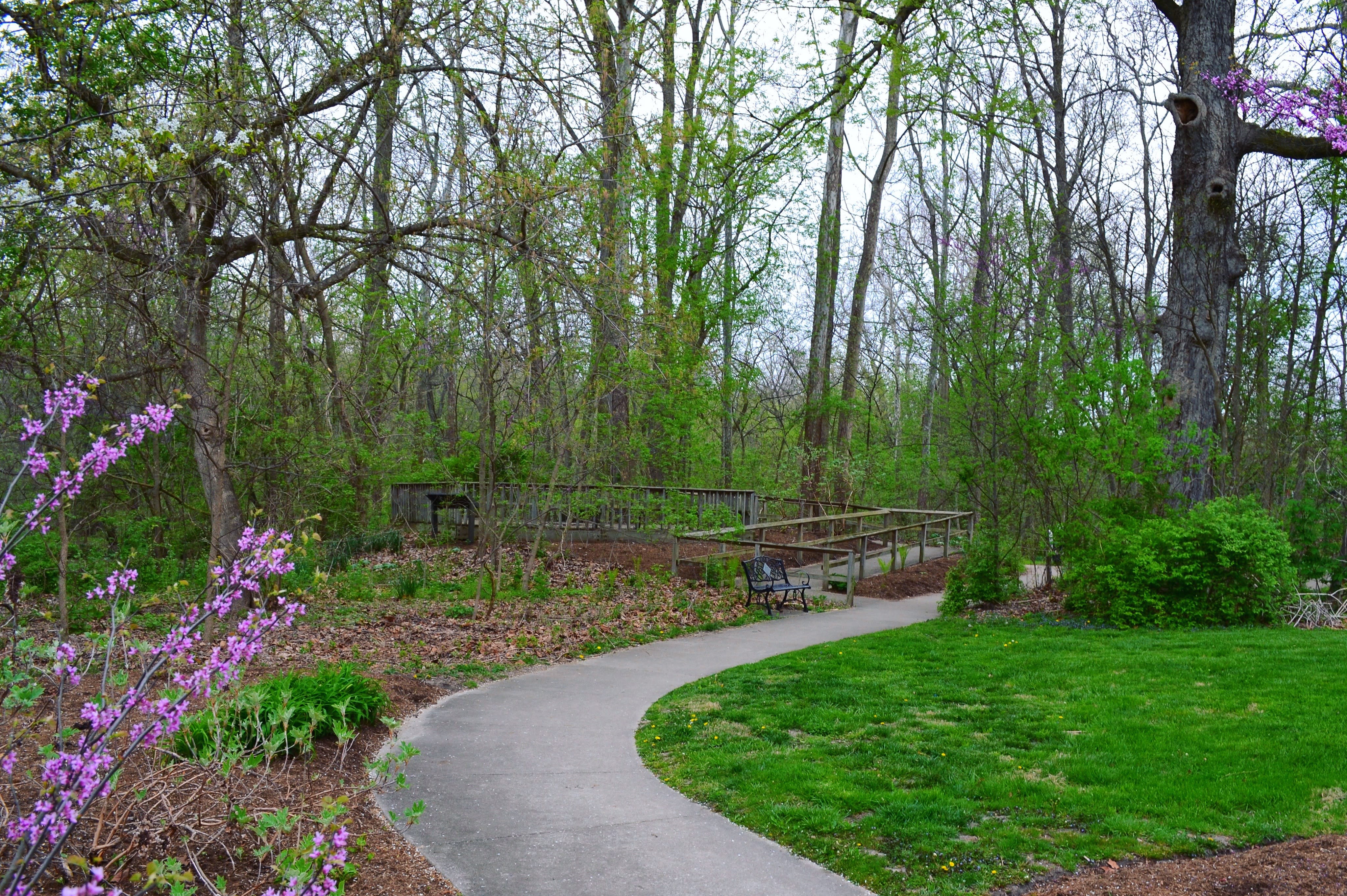 First, check out the trails at Ritchey Wood Nature Preserve (10410 Hague Road). This place is loaded with over 2 miles of great trails to explore and offers a chance to see Fishers, Indiana at it's finest.
One of my other favorite spots has us heading back to Carmel to visit Cool Creek Park (2000 E 151st St.). The flagship park of Hamilton County Parks & Recreation, offers some of the most amazing trails, not only in Hamilton County, but in Indiana! Yes, your puppy can make a splash in the cool creeks, it's not just a clever name!
My personal favorite is the beautiful 150 acre Forest Park in Noblesville (71 Cicero Rd). You can walk your pooch down The River Greenway Trail, which runs straight through the park. If you're unfamiliar, it starts at Potter's Bridge and runs all the way to the Hamilton County Courthouse. However, feel free to let your little guy's inner hound sniff around! There is so much to see here.
I hope you and your pup enjoy the recommendations I have. Make sure to share your adventures with us at @VisitHamiltonCo by tagging #VisitHC or #RecHC.