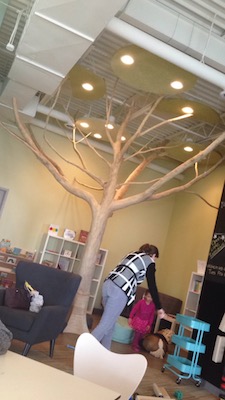 New to Carmel is Urban Chalkboard, a fun place for preschoolers and their busy parents. Set along Carmel Drive, Urban Chalkboard is half coffee shop, half play space - with an open and relaxed environment.
I took my four-year old daughter, Emily, to meet with three of my girlfriends and their kiddos. The moms spent the morning at one table, chatting with each other and watching the little ones play. A toy kitchen, train table set, tons of books, and a giant chalkboard kept the kids constantly content -all safely within view of our seats. Next to our table was an infant play area, keeping the bigger kids away from my friend's little crawler.
Every hour or so, the staff would round the kids together into the side room (which was open to us with glass walls, so we could still clearly see all the action) and have a dance party or music time or create a fun craft. When we were there, all of our bigger preschoolers were delighted to take home a handmade a giraffe mask.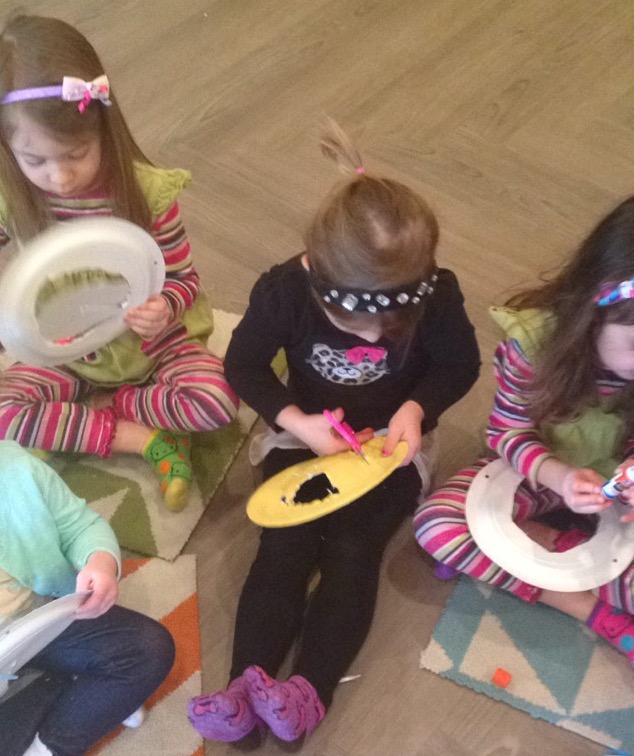 I looked around the room and saw parents working from laptops, interacting with their kids, sipping coffee, or relaxing with a book.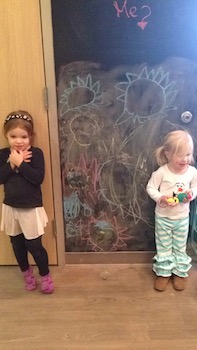 For parents of young kids, it can be difficult to find time to get everything done. Urban Chalkboard is a fun place to go and watch your kids have fun while you reconnect with a friend or just look at a magazine.
Hours & Admission:
Monday-Friday: 9am - 3pm
Tuesdays they stay open late: 9am - 6pm
Saturday: 9am - 2pm

Day Pass: $8 for first child, $6 for each additional child
3-Punch Pass: $21 for 3 admissions
Monthly Membership, Unlimited Visits: $69 for first child, $10 for each additional child.
For more information, including menu items, rules, and a calendar of their events, visit Urban Chalkboard's website.