All aboard Central Indiana's newest train excursion! The Nickel Plate Express is a historic train for kids and adults that will run on 12 miles of track between Atlanta, Indiana and Noblesville, Indiana beginning September 2018.
---
About the Train
The Nickel Plate Express uses rare 1950s Santa Fe equipment, well known to train aficionados. The El Capitan Hi-level cars feature two levels, similar to the classic London double decker buses. Historically, these cars were designed to compete with airlines and provide passengers with incredible countryside views as they traveled from coast to coast. Very few El Capitan Hi-levels remain today, making it a unique train experience.
---

Excursions
In September, meet the train during the Welcome Express and be on the inaugural ride during the Grand Opening celebration Sept. 15. In October, ride the Pumpkin Express to the pumpkin patch or the Ghost Express to hear spooky stories, local lore and tour the haunted Roads Hotel. In November, adults can enjoy the Ales & Rails Express or Uncorked Express, both featuring a full-service bar in the upscale lounge car. End the year with the Reindeer Ride as the train is lit with dazzling Christmas lights made possible by Gaylor Electric. Visit with Santa, sip hot chocolate and sing along to your favorite holiday carols.
---

Things to Know
Excursions will run on Saturdays and Sundays. Rides will last approximately 1 hour 15 minutes.
Tickets may be purchased online at NickelPlateExpress.com. Prices for general excursions are $19/adult and $10/child.
The train will board at Atlanta Town Hall, located at 105 E. Main Street in Atlanta, Indiana. Guests may park on Main, Walnut or Railroad Streets. Restrooms are available in downtown Atlanta prior to boarding and there are restrooms on the train.
Concessions are available for purchase in the dining and lounge car. No outside food or drink is permitted.
The train will travel from Atlanta to 216th Street in Noblesville, then return to Atlanta.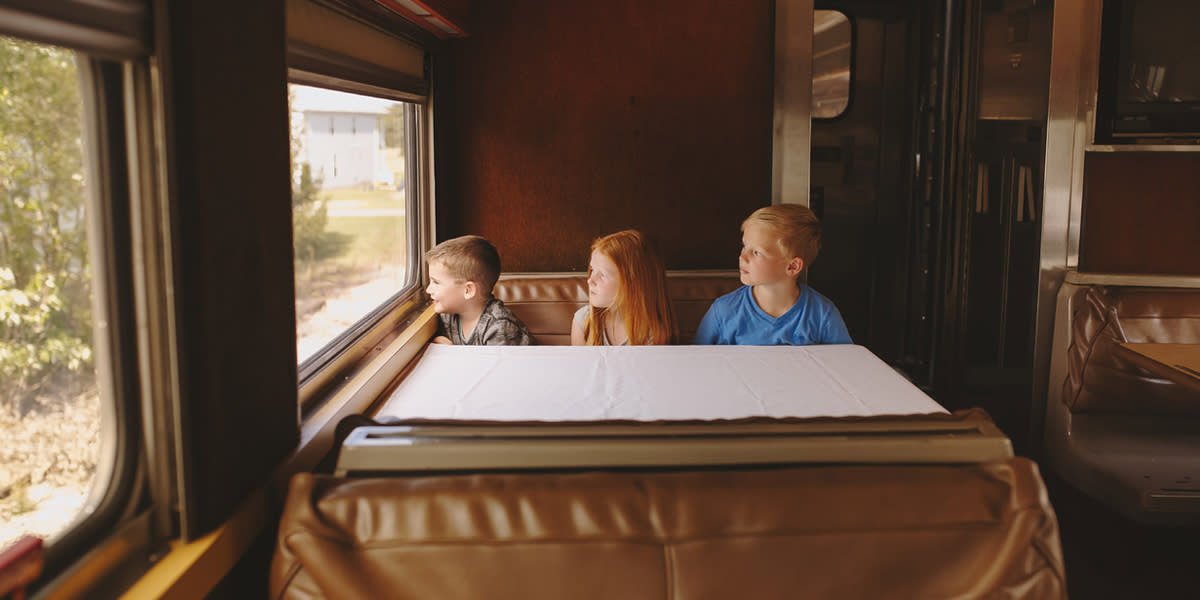 Now on Sale
Book your tickets now for the Pumpkin Express and Ghost Express in October!
The Pumpkin Express takes passengers to a pumpkin patch in Arcadia, where a complimentary fall festival awaits, including hayrides, obstacle courses, fall games, pony rides and face painting. Guests should bring cash to pay for pumpkins, as all pumpkin proceeds support the local FFA chapter at Hamilton Heights. After an hour of fun at the pumpkin patch, the train will take guests back to Atlanta where they boarded. Tickets are $19 for adults and $10 for kids.
The Ghost Express is an eerie evening on the tracks. While enjoying an hour-long ride on the rails, passengers will hear local lore based on a true Noblesville tale. After, guests can go to the haunted Roads Hotel for a mini paranormal investigation.
For more things to do in Hamilton County, Indiana, visit our website and be sure to follow us on Facebook, Twitter and Instagram for the latest.