Ellen Rosenthal, as her Twitter handle suggests, is Hamilton County's own museum expert. The Conner Prairie president helped earn the interactive history park a Smithsonian affiliation as well as a coveted spot as one of six museums in the book Magnetic: The Art and Science of Engagement. But when it comes to history, the New Jerseyan gone Hoosier is most interested in the STORY.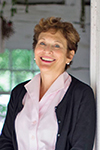 "The past is fascinating not because it happened, but because the stories are more complex than we can even imagine," Ellen said.
One story that has recently captivated Ellen is that of Thomas Cromwell, in the book titled Wolf Hall by Hilary Mantel.
Wolf Hall is set in England in the 1500's and casts a well-known set of characters including Henry VII, Anne Boleyn and Thomas Cromwell. The novel recently won the Man Booker Prize, an honor for the best in British fiction.
"I will never forget Thomas Cromwell's character," Ellen said. "Mantel excellently portrays him as human, displaying the fullest range of human emotions. The way he feels the death of his wife and two daughters is expressed as if he sitting next to you, sharing his experience."
While Ellen enjoys reading, she also seizes every opportunity to be outdoors, no matter the heat index or wind chill.
"I walk and bike during warmer months and cross-country ski across Conner Prairie in the wintertime," Ellen said.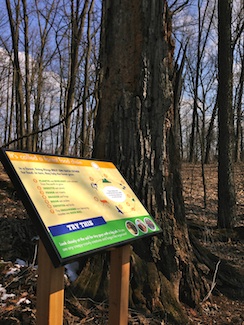 Ellen's favorite place in Hamilton County lies within Conner Prairie property lines, but isn't 350 feet above ground in the balloon, or even inside Prairietown, contrary to what many would think.
"We have a path on a bluff that runs alongside White River that I love," Ellen said. "You can just imagine some of the first settlers on canoes drifting downriver."
Ellen's passion for helping others learn and discover history's unique characters and stories is unmistakable. We hope to see her name on the cover of a book someday.
Name: Ellen Rosenthal
Job: President and CEO, Conner Prairie
Town: Fishers
Social: @museummaven
Birthplace: New Jersey
Years in Indiana: 15
Show that you're All-IN and WIN! Share a photo of you and your family completing All-IN challenges on Twitter with the hashtag #Allin_HC or go to HamiltonCountyTourism.com/All-IN to enter!
Prize packs include:
Try Something New!
Tickets to Midwest School of Voice
Al Basha gift card
Golf School of Indiana lessons
Chateau Thomas Winery gift card
Try Something Very New!
Indiana Transportation Museum tickets
Chocolate for the Spirit gift card
Brewsline brewery tour certificates
Scotty's Brewhouse Carmel gift card
$25 VISA gift card for souvenirs