Hamilton County Tourism has partnered with the Indiana Humanities to help encourage the Hamilton County community to complete activities to help connect them to each other and to make Indiana even better. People from all over the state have participated to complete a scorecard of 16 challenges in 8 categories. Follow seven VIPs in the community as they complete challenges and complete your own to win prize packs! Those who complete challenges can register to win either by tweeting about their experiences with the hashtag #Allin_HC or entering at HamiltonCountyTourism.com/All-In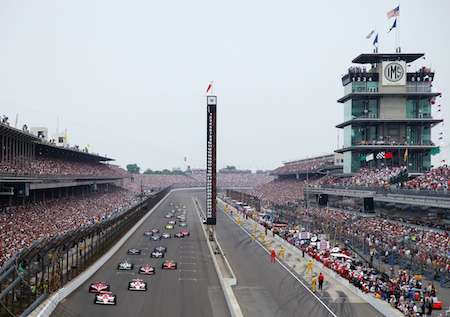 For a challenge like sharing a photo of something that defines Indiana, there is no better person for the job than Jerry Torr. As the state representative for House District 39, Jerry is passionate about his home state - and the unique attractions that set it apart from the other 49 states of America. 
"I can't think of anything that defines Indiana like the Indianapolis 500," Jerry said.
Jerry, a longtime fan of the famous race, says he looks forward to watching the cars at the start and finish line all year. His favorite part of the experiences is watching the checkered flag fly and feeling the energy in the crowd at the beginning and end of the event each May.
As for the changes since Jerry started attending in 1972?
"The speeds only continue to increase, but so have the safety elements for both the drivers and crew members."
Besides attending the Indy 500, Jerry enjoys spending time around his Hamilton County home. The Carmel resident said the excellent school system was the original draw to the area, but quickly developed an affinity for the Arts and Design District as well as friendships with neighbors and coworkers.
On the weekends, Jerry enjoys cooking for friends and family and strumming a guitar - but not at the same time.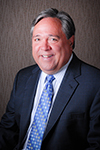 "I enjoy making crab cakes, risotto or braised short rib," Jerry said. "My favorite meals are those served at my dining room table."
Name: Jerry Torr
Job: State Representative, House District 39
Town: Carmel
Social: @TorrJer
Birthplace: Greencastle, IN
Years in Indiana: Entire life
Show that you're All-IN and WIN! Share a photo of you and your family completing All-IN challenges on Twitter with the hashtag #Allin_HC or go to HamiltonCountyTourism.com/All-IN to enter!