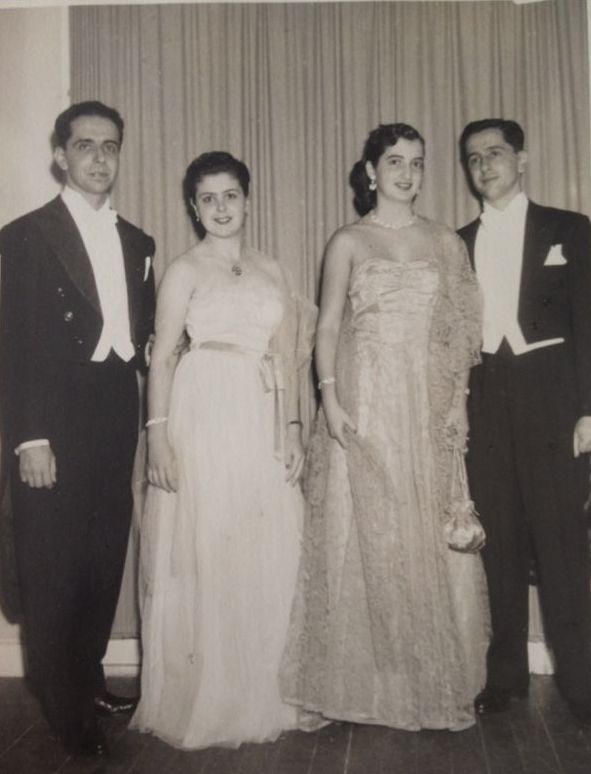 When Santiago Jaramillo completed the challenge to "share a family story piece of advice, photo or recipe from an ancestor," he not only reached back in time, but also across thousands of miles.
The photo above depicts his grandmother (left middle) at a social club called San Fernando in Colombia.
"The night this photo was taken, she didn't want to go to the party that particular evening," Santiago said. "However, in a twist of fate, this happened to be the night she met my grandfather (left)."
The Bluebridge CEO credits his grandmother with his love of board games. As a child, he frequently spent evenings at her home in Cali, Colombia playing games like Parcheesi.
"She was competitive," Santiago said. "She accused me of cheating whenever I won!"
Santiago's family immigrated to the United States when he was 10 years old, and at 18, he found himself in Indiana starting college at Indiana Wesleyan University.
After starting mobile app development company Bluebridge in his dorm room and graduating from college (in that order), Santiago learned about Launch Fishers, a coworking space for small businesses and entrepreneurs in the Fishers Library's basement. In need of office space other than the 96th Street Starbucks, Santiago decided Hamilton County was the perfect environment to live and grow a business.
Now, two years and more than 25 employees later, Santiago still calls Hamilton County home - and still loves board games. When he's not leading the Bluebridge team or challenging friends to board game play, Santiago enjoys watching spectacular sunsets from one of Hamilton County's many green spaces or playing pick up soccer at Holland Park in Fishers. 
Show that you're All-IN and WIN! Share a photo of you and your family completing All-IN challenges on Twitter with the hashtag #Allin_HC or go to HamiltonCountyTourism.com/All-IN to enter!
Santiago Jaramillo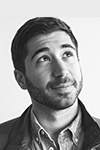 Job: Founder and CEO, Bluebridge Digital
Town: Fishers
Social: @santiagojara
Birthplace: Cali, Colombia
Years in Indiana: 6