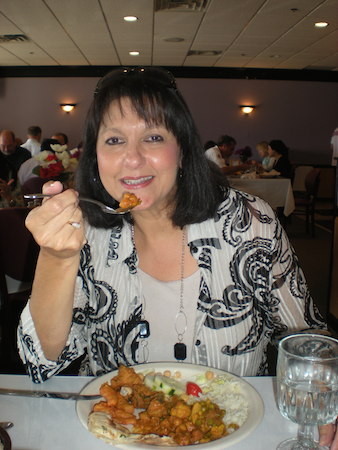 Tania Castroverde Moskalenko may be new to Indiana, but she is already an expert on the cultural experiences her Hamilton County home has to offer. The Cuban-born performing arts enthusiast chose to complete her challenge to "try an ethnic restaurant" at
Amber Indian
on North Meridian Street in Carmel.
"I love ethnic food," Tania said. "Indian and Cuban fares are my favorites."
Over a plate of naan and chicken vindaloo, Tania shared her excitement for Grammy award winning Indian musician Zakir Hussain to take the stage at the Palladium on September 28. Zakir is a renowned drummer, specializing in an instrument native to India called the tabla. Tania has met many internationally recognized musicians and loves experiencing global culture through the performing arts - and through food, of course.
"In Hamilton County, we have culture in our own backyard. People don't have to go to Chicago, New York or Los Angeles to see amazing performances, experience art or taste unique cuisines," Tania said. "Hamilton County has a sense of vibrancy with the level of artistry present."
Tania's favorite place in Hamilton County gives voice to her passion for the arts. She loves being a part of concertgoers' experience at the Palladium.
"I love watching the reactions on peoples' faces during a performance," Tania said.
When Tania is not watching live performances and meeting with the Palladium's long list of VIP guests, she enjoys spending time at home and cooking for her family.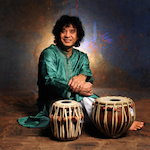 Now through September 19, you can enter to win a pair of tickets to see Zakir Hussain, valued at $160! Share a photo of you and your family completing All-IN challenges on Twitter with the hashtag #Allin_HC or go to HamiltonCountyTourism.com/All-IN to enter!
Name: Tania Castroverde Moskalenko
Job: President/CEO of the Center for the Performing Arts
Town: Carmel
Social: @CarmelPalladium
Birthplace: Cuba
Years in Indiana: 2