William Knox,
Hamilton County Sports Authority
director and golf aficionado, loves weekends Hamilton County for many reasons - one of which involves time at a beautiful place of worship and reflection. William enjoys spending his Sunday mornings worshipping alongside his wife and two sons at
Eastern Star Church
in
Fishers
.
"We have a large church family at Eastern Star," William said, "but the friendly atmosphere helps us to feel like we know everyone."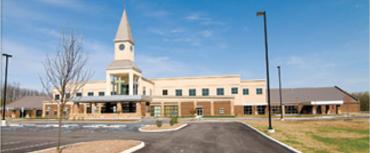 test
Eastern Star Church originally opened in 1920 and now operates at three different locations in the greater Indianapolis area. Hundreds gather every Sunday to attend services under the leadership of Senior Pastor Jeffrey Johnson.
"I love our church. It not only has great programs for adults, but for kids as well," William said.
Family-friendly activities are important to William. When asked about his favorite aspects of living in Hamilton County, he quickly answered that the excellent parks, community atmosphere and abundance of free family events make Hamilton County an excellent place to live or visit.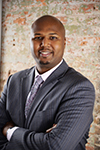 When William is not leading the sports sales team at Hamilton County Tourism or taking his family to church on Sundays, he can usually be found teeing off at Gray Eagle Golf Course or munching on a "Big Ugly" at Bub's Burgers.
William Knox
Job: Director, Hamilton County Sports Authority
Town: Fishers
Social: @teamknoxwrk
Birthplace: Gary, IN
Years in Indiana: 37
Last chance! Show that you're All-IN and WIN! Share a photo of you and your family completing All-IN challenges on Twitter with the hashtag #ALLin_HC or go to HamiltonCountyTourism.com/All-IN to enter! Winners will be drawn Nov. 2.
(NEW) Prize packs include:
Tickets to Midwest School of Voice
Chocolate for the Spirit gift card
Brewsline brewery tour certificates
Simply Sweet Shoppe gift card
Dooley O'Toole's gift card
Golf School of Indiana lessons
Ricker's Cash Card
Indiana Transportation Museum tickets
Tucanos gift card