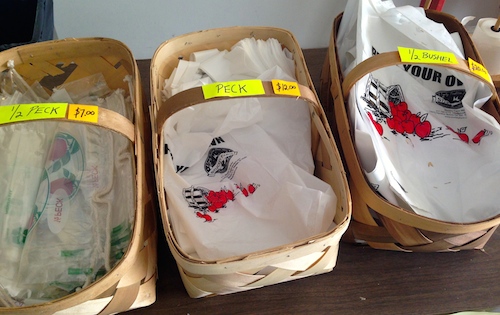 Nothing celebrates the start of autumn like a cool breeze, the crinkle of leaves, and a warm cup of apple cider. Thankfully, here in Hamilton County you can visit farms to do your own apple picking and sampling of tasty fall goodies.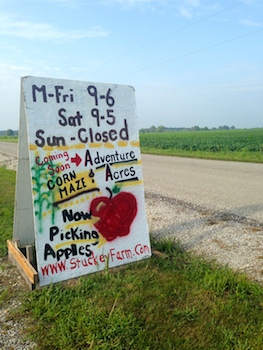 If you're looking for a hands-on kind of day, visit Stuckey Farm Market, where you can pick from 27 different varieties of apples from their 4,000 trees. I went apple picking earlier on in the season, and talked to the owner, Jeff Pierce, about their biggest attractions.
First, we chose from three different sizes of bags ranging from ½ peck to ½ bushel. It is great that the bags are labeled with price, so you can fill them to the brim without worrying about how much it will cost in the end. The prices range from $7 to $20 for picking your own, or you can buy a pre-picked ¼ peck for $4.
When we visited at the beginning of August, the trees were loaded! Looking at the online chart, it is easy to decide when to plan your trip. As time goes on, more apple varieties are available, but more people have been picking as well. So find that sweet spot!
I will definitely be returning again now that their Cider Mill is open. They produce over 50,000 gallons of cider per season, but they don't skimp on flavor; about 5 different types of apples are used to create their signature taste. Visitors can watch the process of how it's made while shopping in the market store.
Pierce said that there is an event every weekend in September and that they will keep updating their Facebook page with details. In addition to the events, Stuckey Farms offers a lot of attractions during the fall, like an adventure area, corn maze, and even a QR code scanning game throughout the property. Their free hayrides will also be available to take you to the pumpkin fields!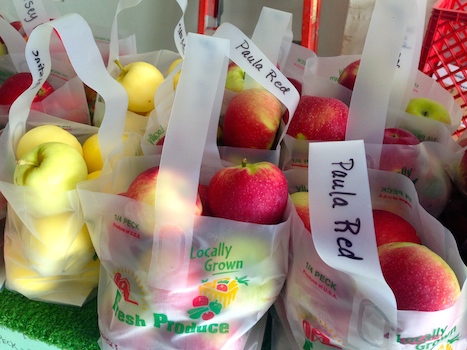 Okay, you might be thinking, "I don't have time for picking, just tell me where I can eat a treat, already!" That's understandable- those cider donuts are delicious. Find them in the wide selection of produce, treats, and gifts available in Stuckey's marketplace or read on for more places to indulge.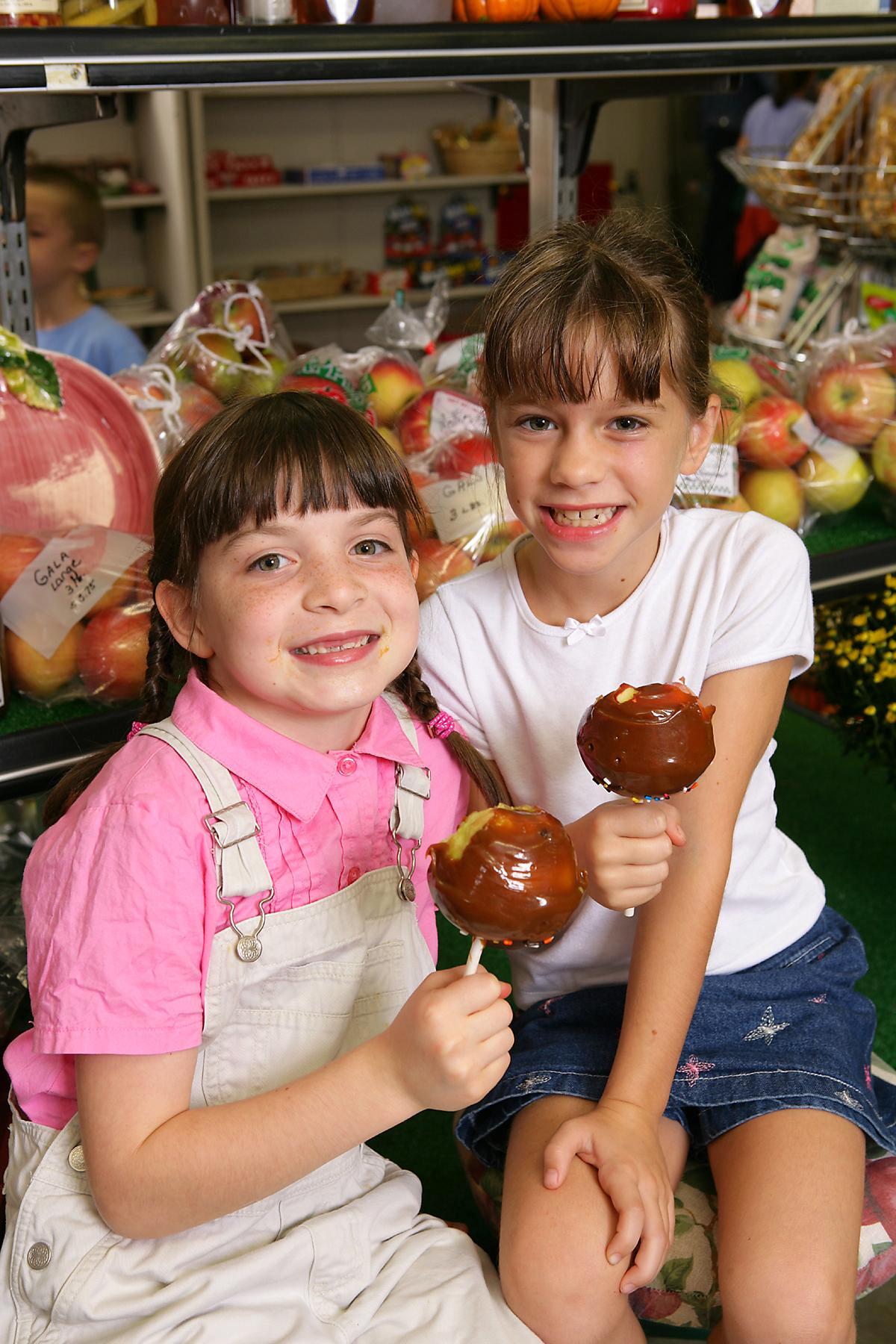 The Connor Prairie Apple Store is a great place to visit during September and October. There are hand-dipped caramel apples, cider donuts, slushies, and Indiana popcorn to enjoy while visiting the exhibits or during their fall events, like the Headless Horseman.
Serving Hamilton County since 1922, Gatewood Vegetable Farm & Greenhouse is a fourth generation business that is open from mid-March until Christmas. Gatewood has a store full of hanging baskets, fresh and locally grown produce, mums, apples, cider, apple butter, and pumpkins.
Local Farmers Markets also offer apple products during the fall season, so make sure to look through all of the booths to find fresh produce and sweet treats!