"One of the great gifts of photography is that you see things differently. The world's lines become more apparent." -Christine Merchent
Locally, Christine Merchent's photography has been exhibited at Conner Prairie, Indiana Landmarks in collaboration with the Indianapolis Museum of Contemporary Art, Nickel Plate Arts and Indiana University's Tom Thomas Gallery and Meijer Artway. Additionally, she published two golf photography books; Purgatory Golf Club Coffee Table Book and More Heaven than Hell. Christine was the 2017 Artist of the Year for Nickel Plate Arts and has earned numerous awards and merits from Indianapolis Professional Photographer's Guild. In less than ten years, Christine Merchent has compiled an impressive resume.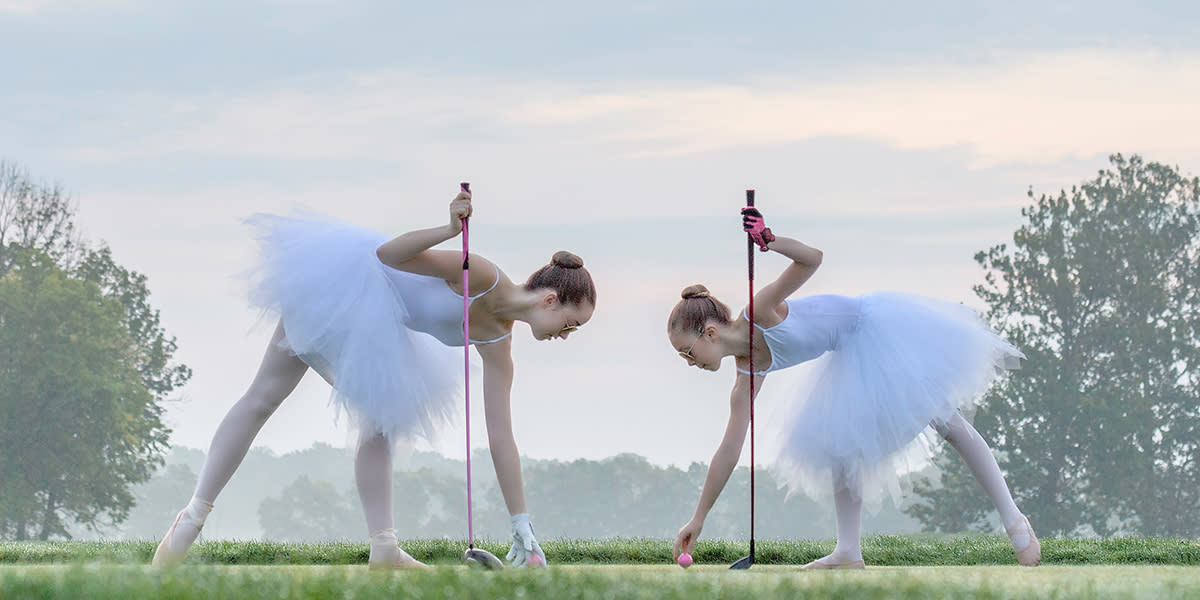 Mike and Christine Merchent began their Purgatory Golf Club project in 1997. "After we were ready to open [Purgatory], I had the kids," Christine shares. "That is when I became interested in photography." Christine's photography interests began in golf, but her passion for the art came from the late Pamela Mougin. 
Mougin was her family's photographer in 1997. "She was a famous photographer who worked with Eddie Murphy and NBA players. I met her through my hairdresser. She took these phenomenal pictures in our backyard. A few years later, I took my first photography class. Pamela mentored me." When Mougin passed away in 2013, Christine was devastated, yet in just four short years, Christine created "Ballerinas on the Green" that just finished its second run at Augusta Regional Airport.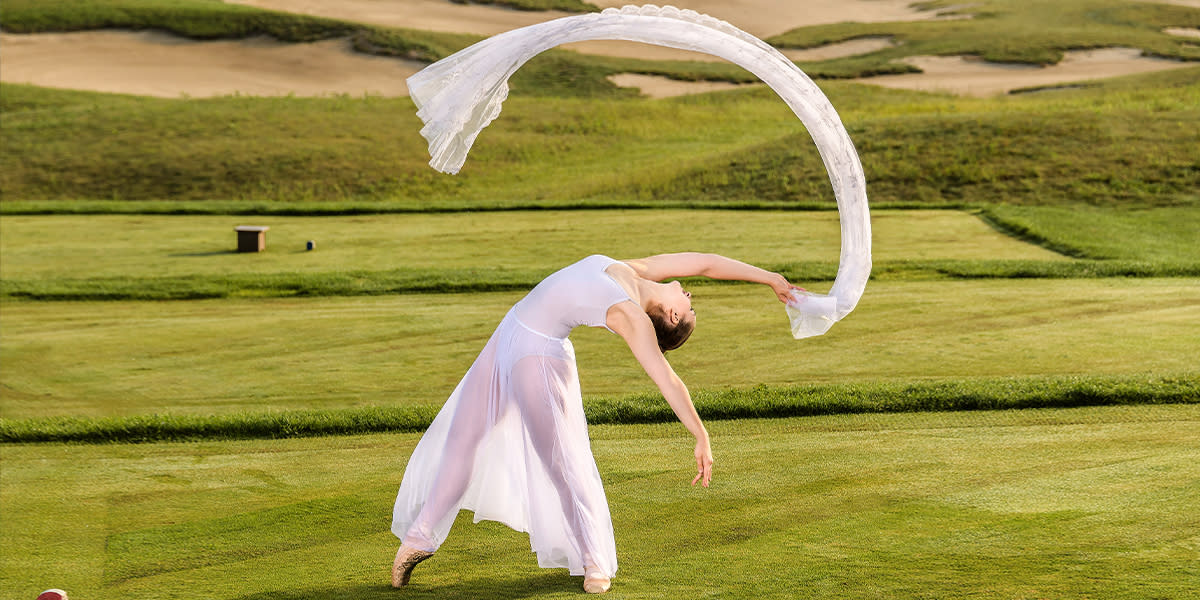 Art inspires art. In 2016, Christine found inspiration from another image. "The genesis of 'Ballerinas on the Green' is a picture I saw of a ballerina in New York City. She was dressed all in white, on pointe, in a grungy New York scene with scaffolding in the background. And I thought, 'Wow, wouldn't that be cool to do on a golf course.'" Because she feared the fusion of golf turf and dance wouldn't make sense, she shared the concept with her husband. Christine recalls, "Mike was so excited. He talked about the parallels between ballet and golf—an individual grinding at practice for hours and no one sees it. We talked about the athleticism and linear movements. I just love those movements." 
Fast forward to the Merchent family traveling to Augusta, Georgia when their eldest son qualified for the Drive, Chip and Putt Championship at Augusta National. When Christine walked through the airport's exhibit area, she wanted her art to be there. "I contacted the airport and found the right person. They work with a museum curator, which is a big deal. I called, and they were going to send an application. I didn't hear anything." She did not hear from them until a few days before her son was set to leave for the USGA's U.S. Amateur in California. She dropped everything and completed the arduous application. Christine laughs, "I got it! And they wanted to keep them on display for three extra months."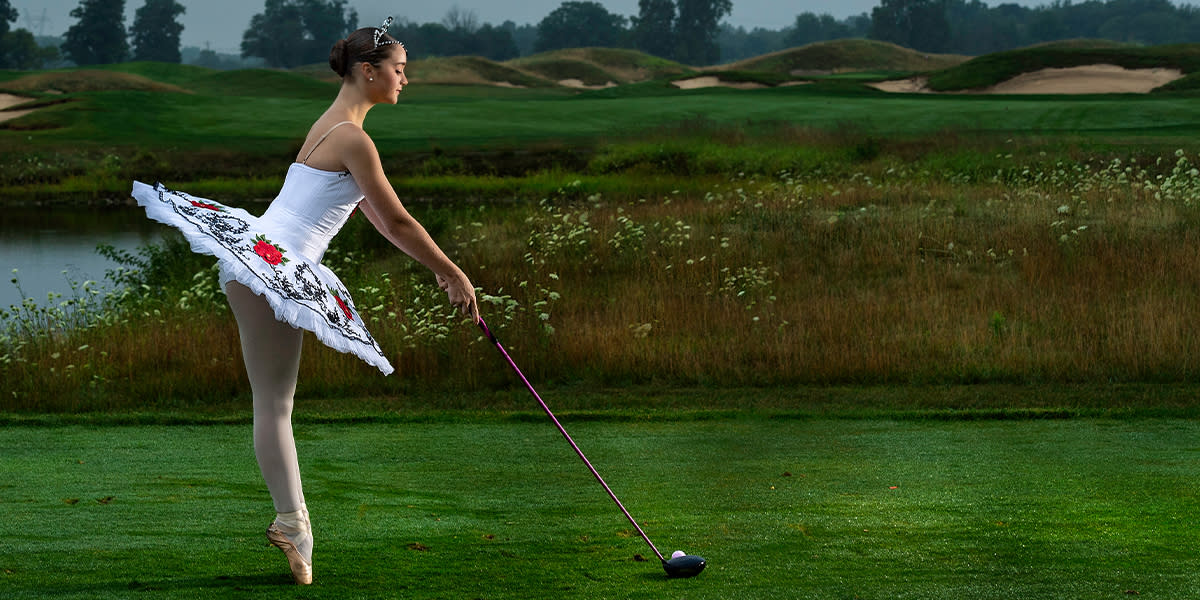 Hamilton County residents need not travel to Augusta to view "Ballerinas on the Green." Purgatory Golf Club's halls are graced with large format images of local ballerinas in captivating poses through the green at the club. Much like that image a golfer leaning on a putter during the golden light at dusk, you'll appreciate Christine's vison on the green.
For more information on Indiana's Premier Golf courses in Hamilton County, visit our website.