On March 16, after many months of work, Rachel Priddy's contractor turned over the finished space for Rose & Lois, her beautiful dream of a coffee shop at 7249 E. 146th Street in Carmel. As soon as she got her certificate of occupancy, she would be ready to welcome customers into her new space. She excitedly sent an email to her new staff… it was "go time!"
Less than an hour later, Governor Holcomb declared restaurants had to close their doors to all but carry-out customers. Shortly thereafter, Priddy was sending a very different email to her staff. There would be no grand opening party. But open, they would.
"As I was searching for a space for the coffee shop I wanted to build, there was one thing that was a deal-breaker for me," said Priddy. "It had to be a corner spot so it could have a drive-thru. Little did I know how crucial that single factor would become."
Rose & Lois has been serving guests from their drive-thru, as well as with delivery service, since they opened their doors on March 19. It's not exactly how Priddy imagined her new business to be, but she's taking it a day at a time.
"If I look on the bright side, it's giving us time to work out the kinks," she said with a wry smile.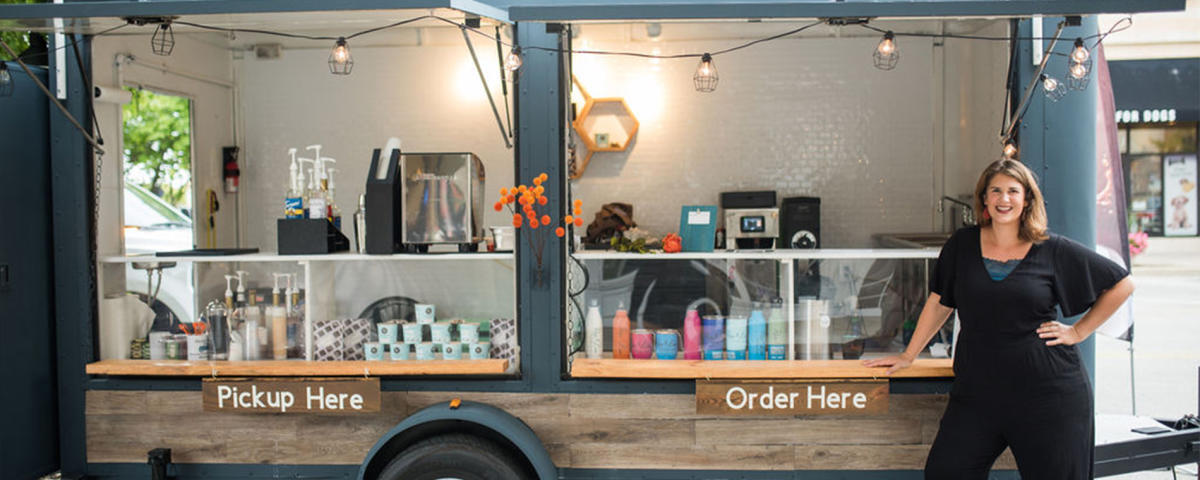 Priddy founded Rose & Lois as a coffee truck business in December 2018. As she provided coffee service to raving fans at Hamilton Town Center and the Noblesville Farmers Market, her customer base grew, as did the demand for a brick-and-mortar space her clientele could enjoy regularly. Now the residents of the neighborhoods around the intersection of 146th and Hazel Dell are flocking to the newly opened drive-thru, not just for amazing coffee, but also fabulous sandwiches, salads, soups and baked goods, all with a focus on healthy, fresh and local.
Stand-out food menu items include a Prosciutto Caprese Sandwich on pillowy ciabatta bread, stuffed with fresh mozzarella, living lettuce, basil pesto and fire-roasted tomatoes, and a rich and creamy Red Pepper and Gouda Bisque, with hints of sweet basil and garlic (which you can order in a bread bowl for only a $1.50 extra). Morning delights include an addictive sausage, egg and cheese Biscuit and flaky, buttery croissants.
And then, of course, there's the coffee.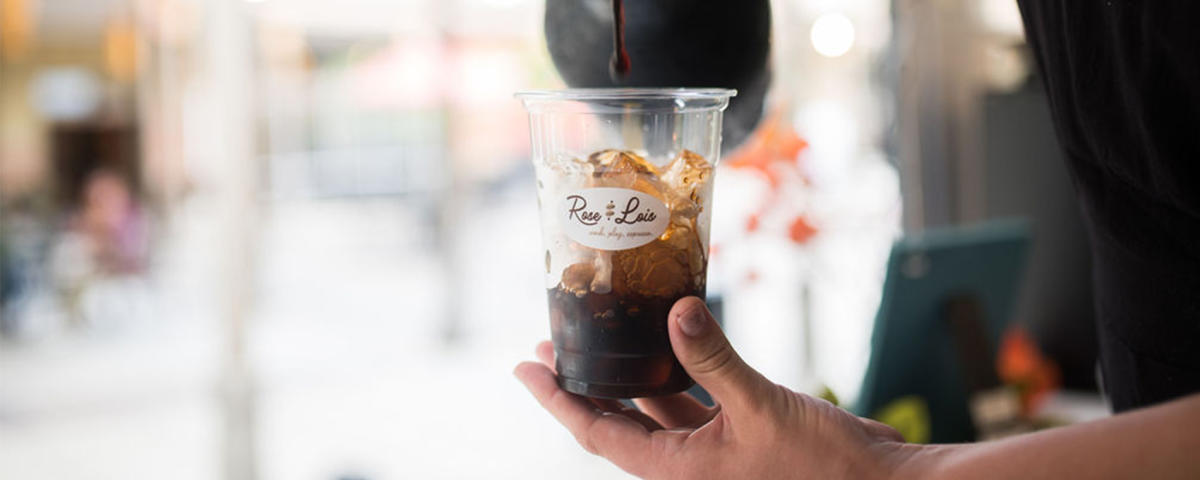 Priddy has partnered with several independently owned roasters to create exclusive signature drinks. For her cold brew, she sources Zionsville-based Julian Coffee, (which is available in 64-ounce growler fills for hardcore Hamilton County caffeinators.) Her drip coffee beans come from Blue Mind coffee roasters and her chai comes from Aahaa Chai, both Indy-based. She is one of just a handful of Indiana distributors of NYC-based Big T looseleaf teas. For her younger customers, she features their uber-kid-friendly, caffeine-free blends, "Pixie Pink Punch" and "Strawberry is my Jam."
The new Rose & Lois space is cheery and inviting, with loads of windows and the same urban-chic vibe from her original coffee truck. Striving to create a space that's equally comfortable for work-from-homers who need a meeting space and stay-at-home moms who need a place to socialize, Priddy added a meeting room that can accommodate up to six people, as well as an awesome outdoor play area, complete with a Lego® wall that preschool experts at Conner Prairie helped her design.
Priddy is keenly aware that, in addition to her customers, her employees and the independently owned vendors she buys from are counting on her right now. She's recently expanded her hours of operation from 7 a.m.- 3 p.m. to 7 a.m.- 7 p.m., in order to serve the dinner crowd.
"As a small business owner in this crazy time, all I can do is keep opening the doors every day and try to make the right choices. I want people to be able to see what we've worked so hard to build. I want Rose & Lois to be the community gathering place people can come to when this is all over, to process what's happened, support each other and get on with living their lives."
"For right now though, we're providing caffeine, food, and what I like to call 'barista therapy,'" Priddy laughed. "As an added bonus, we're giving away a free, freshly baked cookie with every lunch or dinner order, while supplies last. You know, I talk to lots of people in the drive-thru who tell me I'm the only human being they're talking to in-person other than their immediate family all day! I'm happy to fill that role."
Author's Note
Rachel's story is just one of thousands of stories of small business owners throughout Hamilton County who are pivoting, adapting and working hard to keep their doors open in these tumultuous times. We encourage you to do everything you can to support them, while staying safe and healthy.