Let's start our engines and cruise Hamilton County with a Brickyard-themed lap to sample Indiana's Premier Golf destination. Buckle your seat belts, because this ride has plenty of thrills.
Green Flag: Fishers
As you work through the gears of your golf swing, the first two turns after the green flag are where you build your momentum. Gray Eagle Golf Club and Academy has all-season, all-weather indoor and outdoor practice facilities, as well as a stalwart 18-hole course. Tune up your clubs, swing and game at a comprehensive golf facility. Nearing her 30th year, River Glen Country Club takes golfers back to nature, which is a stark contrast to the congestion of race weekend. Ironwood Golf Club is home to 27 holes, so you can commence a race where you could run out of daylight before you run out of golf. With three quality golf options, begin your race in Fishers.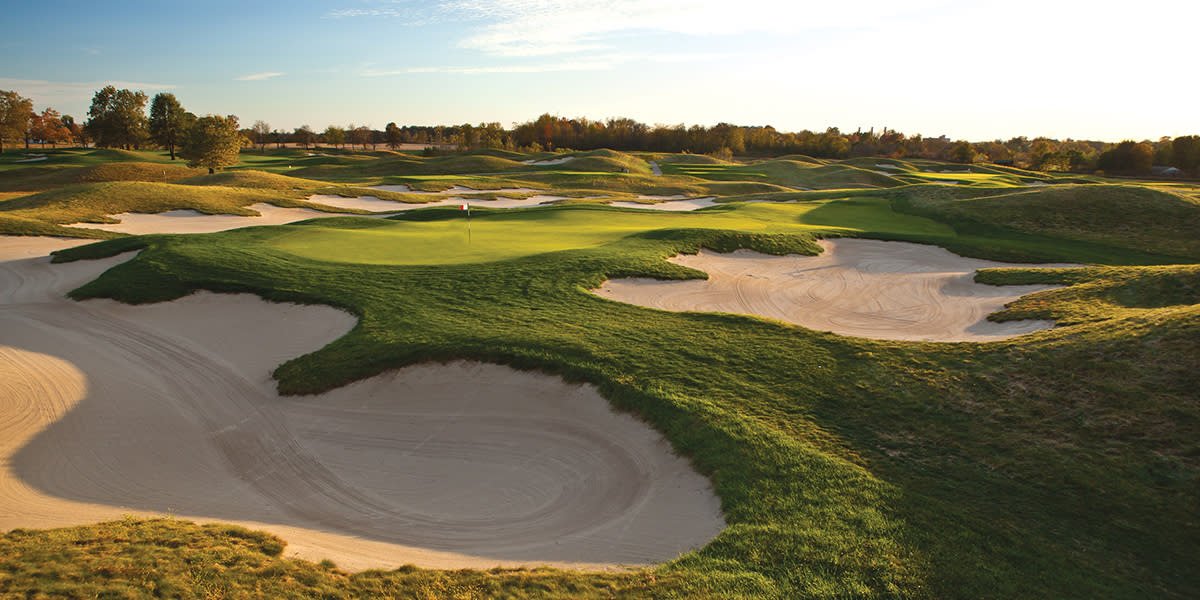 The Backstretch: Noblesville
Pin your ears back and stand on the accelerator. The aptly named Purgatory Golf Club is long and fast. The Scottish-styled routing and tenacious lines of play disrupt a golfer's equilibrium. While the term purgatory suggests a state of limbo, Cicero's storied links is enthralling with an undeniable appeal to all players.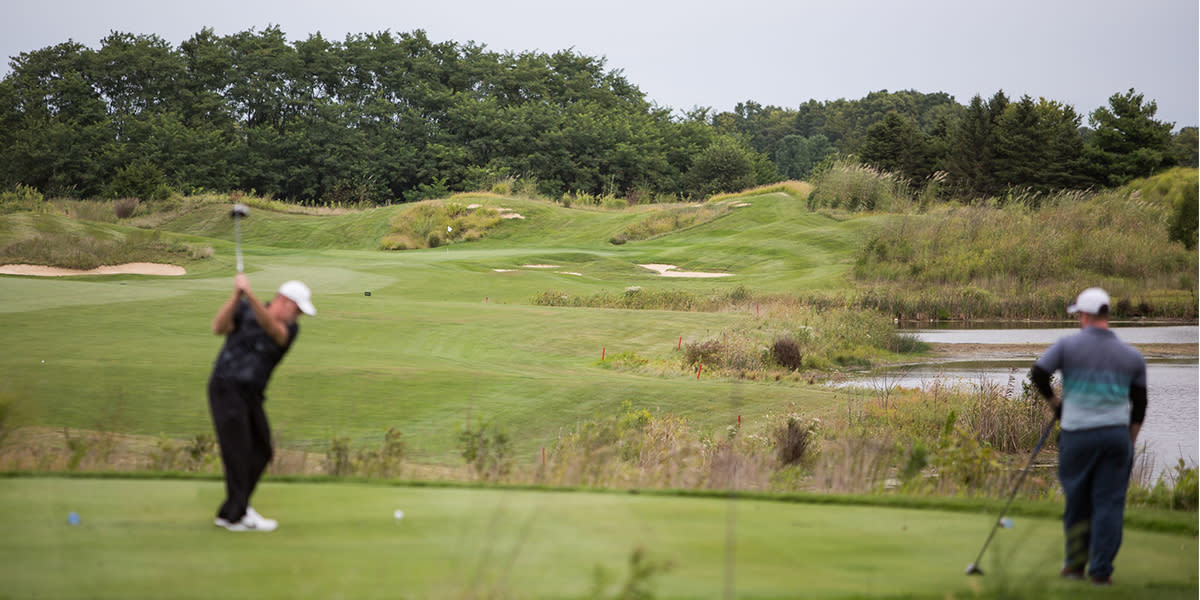 Turns 3 and 4: Cicero
Much like Indianapolis Motor Speedway, Bear Slide Golf Club requires a transition before entering the homestretch. Bear Slide's front nine defends its prairie holes with ample bunkering and copious mounding. The second side is staggered into hardwoods with plenty of movement provided by hillocks and valleys. This test of shot making and inspires golfers to put the pedal to the floor and inspire white-knuckle racing on the scorecard.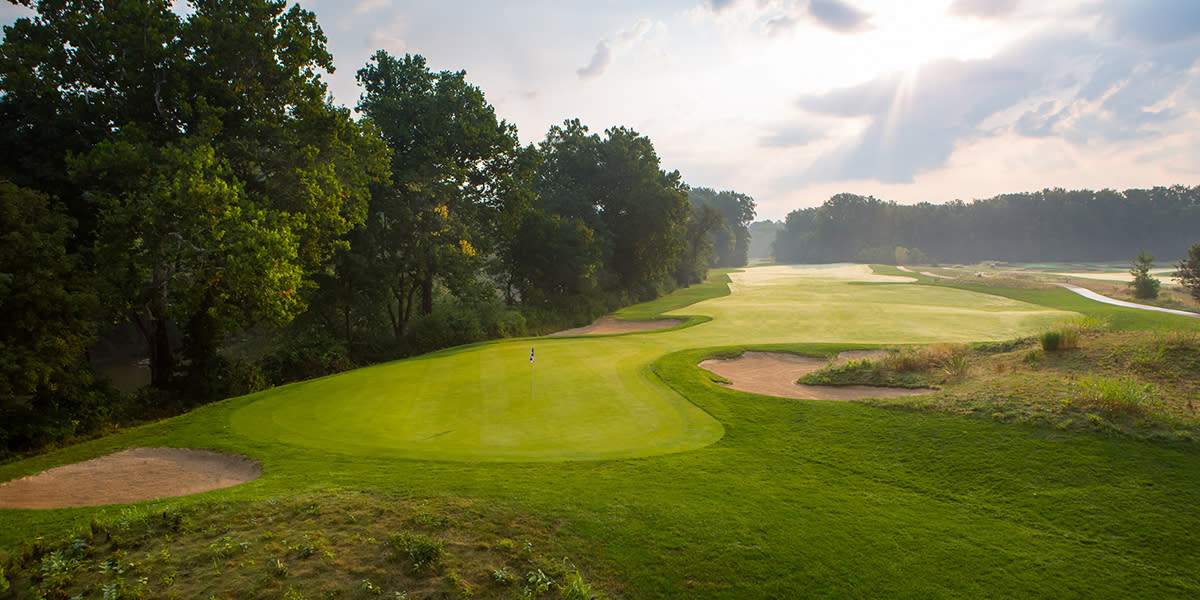 The Checkered Flag: Carmel
Prairie View Golf Club is one of Indiana's eminent golf courses. The architectural gem requires mental toughness and patience—just like handling a 700 horse-powered open wheel missile. The Pete Dye and Tim Liddy design at Plum Creek is a Dye-namic challenge with wheel-to-wheel racing from tee box through the green.
For more information on Indiana's Premier Golf, request your free golf guide.