With so many
great places to ride
, it's no wonder there are so many
bike shops
popping up all over Hamilton County.
I was a member of the Nebo Ridge Bicycles cycling team for a couple of years when I was first getting into road racing. The staff, led by owner Tim Cassady, is very knowledgeable about both road and mountain riding. If you're looking for a ride, the shop hosts Tuesday and Thursday rides for all ranges of ability levels.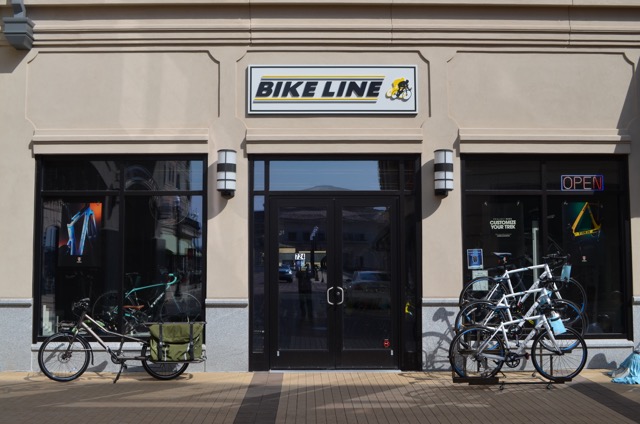 The Bike Line is another great shop. Like Nebo, the shop's located in Carmel, has a top-notch staff and hosts Tuesday and Thursday group rides (although not quite as big). If you're looking for a super-fast Trek road or mountain bike, this is the place.
Motion Cycling and Fitness has been around a while in Fishers. It caters to all levels of riders, from the casual family rider to the more serious enthusiast. The same goes for Carmel Cyclery Bicycle Shop just off the Monon Trail in Carmel.
Midwest Bicycle Company carries new and used bikes for nearly every budget. Keep an eye out on their Facebook page for frequent giveaways and discounts.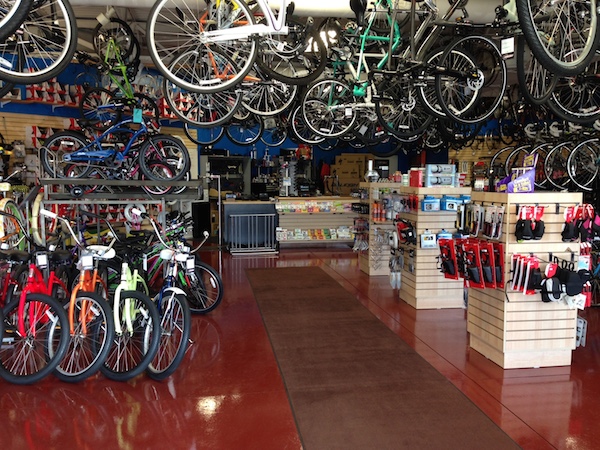 Any of these shops should be able to take good care of you. But if you want to be a little more prepared when you walk into the shop, here are four things to consider when buying a road or mountain bike.
1. Test ride multiple bikes from different manufacturers to find the perfect fit.
A Giant is going to feel different than a Trek, which is going to ride different than a Specialized, and so on. Buying a bike that actually fits you is the most important thing -- your knees should be only slightly bent at the bottom of your pedal stroke and you should be able to comfortably reach your handlebars without being in a prone, Superman-like position. The shop will be able to make some adjustments, but if the frame doesn't fit properly, you've wasted your money.
2. Ask a lot of questions.
Don't be afraid to ask questions, particularly if you're not very experienced with bikes. The sales person won't think less of you if you don't know what a bottom bracket is or the difference between a Tiagra and an Ultegra drivetrain. (If those are all new terms for you, I've just given you a conversation starter at the bike shop.)
3. Look into last year's models.
If you're looking to save some scratch, ask about last year's closeouts. You'll actually have a better chance of finding a leftover bike if you're really tall or fairly tiny.
4. Don't forget accessories.
When making your budget, factor in the accessories you'll need as well. A helmet is a must, as are spare tubes and a pump. If you're new to the sport, you don't have to start out wearing lycra shorts and cycling-specific shoes, but, believe me, padded shorts on a long ride will literally save your behind.