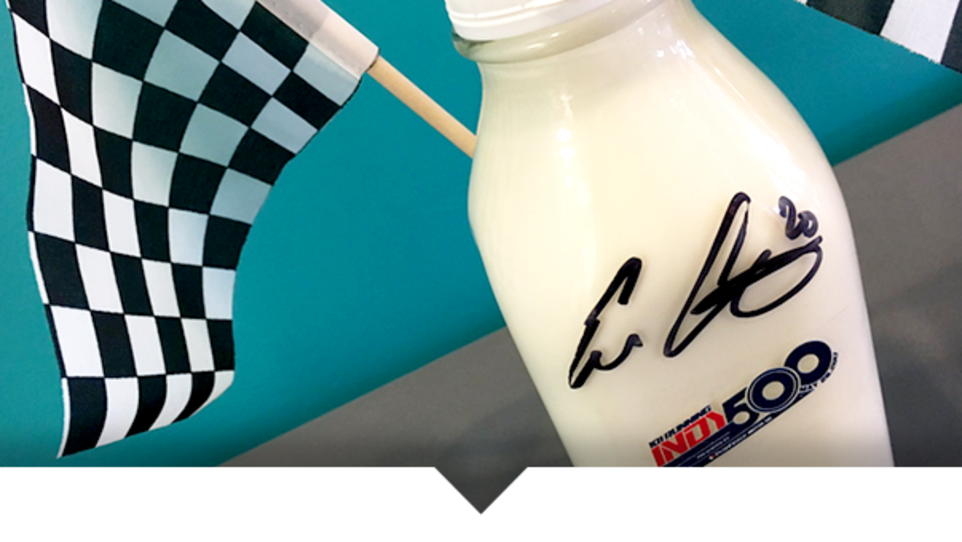 Ladies and gentlemen, start your engines: the greatest month in racing has arrived! Speedway, Indiana may be the epicenter of epic action, but the celebrations extend throughout the central Indiana community. We're proud to partner with our friends at the Indianapolis Motor Speedway for a collaborative effort to promote the 102nd running of the Indianapolis 500 throughout the region.
Here are 10 ways to toast to the race on Indy's northside.
1.  Wear racing gear to participating local restaurants on Fridays during the month of May to take advantage of special offers through 500 Fashion Fridays.

2.  Snap a photo with the #IndyWings murals, coming soon to downtown Westfield and Federal Hill Commons in Noblesville.

3.  Build your own soap box derby car or watch the competition at the Grand Junction Derby May 19.
4.  Register to host or attend a porch party in the month of May – invite some neighbors, fire up the barbeque and enjoy the beautiful weather.

5.  Make it a long weekend and rock out at the Ru with two popular acts. Jimmy Buffett performs May 24 and Kenny Chesney with Old Dominion perform May 31.

6.  Walk, bike or roll on more than 500 miles of trails in Hamilton County – that number seems to be common around here, eh? No bike, no problem – we've got you covered with Zagster bike share stations sprinkled throughout the county.  Fun fact: the Monon Trail connects to the Cultural Trail downtown, so you can easily bike to the Indianapolis Motor Speedway for practice day or race day.

7.  Put pedal to the metal and feel the need for speed at K1 Speed. After you strap on the helmet and tackle the track, you'll be feeling like kissing the bricks in no time.

8.  Kick off race weekend (and Memorial Day weekend) with Late Night on Main in the Carmel Arts & Design District. Shops and restaurants are open late for a street party with live music until midnight.
9.  Take a pit stop at a local restaurant and refuel. Dine along the Tenderloin Trail and devour a plate-sized, hand-breaded Hoosier delicacy. You're in Indiana, after all!

10. Of course, attend the greatest spectacle in racing May 27 at the Indianapolis Motor Speedway. Tickets are on sale now at Indy500.com.
For more events in Hamilton County, check out our calendar. Be sure to follow us on Facebook, Twitter and Instagram to see what's happening in #VisitHC.