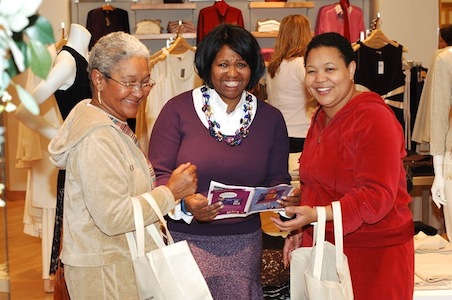 You are probably one of "those" people. You know ... the kind that studies each and every advertisement, obsesses over the best deals and plans every minute of their
Black Friday
. Well I typically am not. I am the one that sleeps in after eating all the turkey and then I lay around in my pajamas until mid afternoon. Then I hit a shop or two. If I'm lucky I get a few deals. But this year... this year just may be different.
With all that is happening over Black Friday weekend in Hamilton County, Indiana, I think I may become one of "those" people. Let me explain why.
Shopping. They've got it. The Fashion Mall will be opening bright and early at 7am and both Hamilton Town Center and Clay Terrace will be opening at midnight. If I hit those bright and early (or really late at midnight!) then that leaves time during the day to shop the unique stores in downtown Carmel and Noblesville. And I have a feeling that those just might have the perfect gift for a few of those hard to buy people.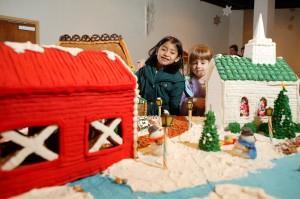 Entertainment. I wasn't born a pure shopper. I get tired of it quickly. Hence the reason for there to be some entertainment to spice up my weekend. I figure I can hit up the Gingerbread Village at Conner Prairie to satisfy my four-year-old's interests. My husband and I can get our music fix at the Jim Brickman concert at the Palladium. And if my girlfriends need a break from shopping we can attend Nuncrackers.
Relaxation. My favorite part. Before I hit December like a mad woman I need to make sure and take care of myself and with 10 different spa locations in the county it will be easy to find the most convenient one with the perfect offerings.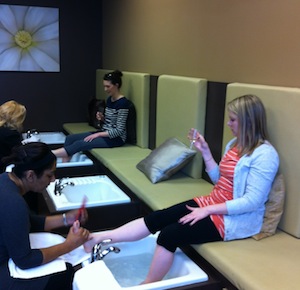 And I can't forget food. I know ... more food right after Thanksgiving? But you have to eat, right? If we end up at Carmel City Center I just might make myself (note sarcasm) go to Divvy, or I may end up on the Tenderloin Trail. Either way, I'm sure my appetite will be satisfied.
Now that I have all the info I just have to sit down and decide on my plan. Plenty of shopping, wonderful entertainment, a little bit of pampering and just enough food. Hmmm ... all of this may also require a hotel room. This just may be my best Black Friday yet!