NOTE: As of Nov. 1, 2020 Rail Restaurant & Bar is permanently closed.
"Destination." It's a word Toby Miles gave some thought to five years ago, but was never quite sure it would become a reality. There's no disputing it now.
On a recent weekday afternoon, Valerie Gough and her mother, Meg Caviglia, were headed to Rail Restaurant & Bar for a girls lunch. With Gough's toddlers in tow, the family had just enjoyed the morning at Carmel's West Park. For the second time, they were headed to the popular restaurant along Park Street in Westfield.
"I had the salmon salad last time and mom had the chicken salad. We love it. I think it's a huge attraction," Gough said. "If you're trying to lure people to Westfield then this is what you need. It's an adorable little area and it's local dining at its best."
A charming area was exactly what Toby and Melanie Miles were searching for when they opened their first restaurant. The residential pocket tucked away just a few blocks from Westfield's city center was a sure fit. Over time, entrepreneurs Bob and Michelle Beauchamp have purchased and rezoned a number of properties with an eye on revitalizing the area as a commercial district. And now their tenants are making it happen.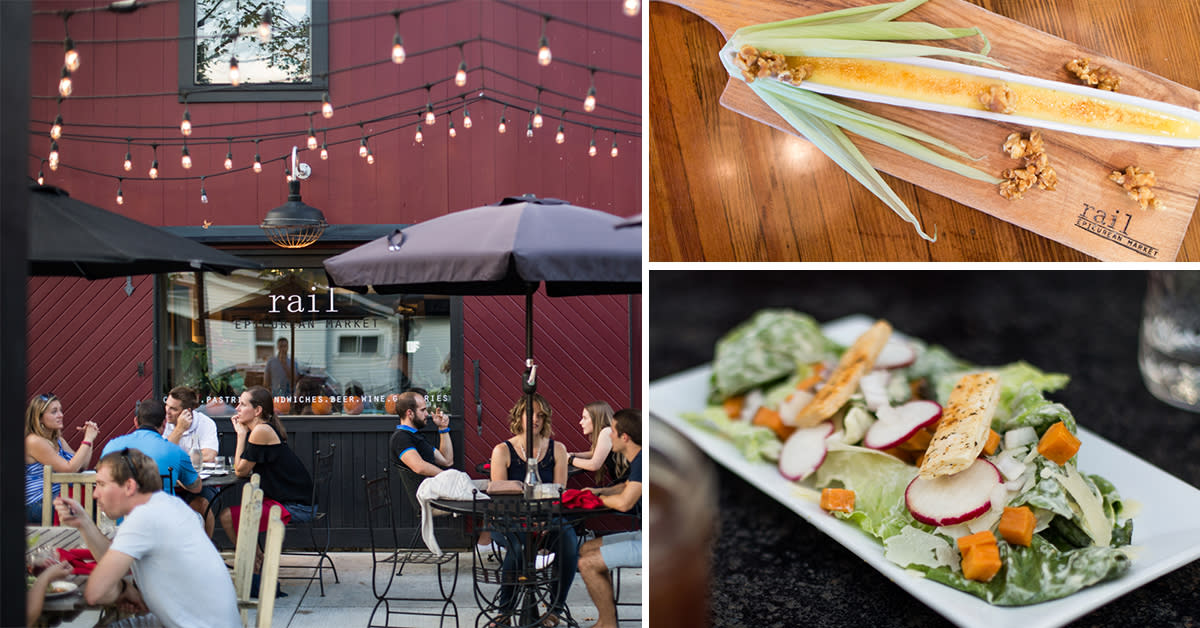 From Barn to Business
First came Toby and Melanie, who had their eye on an old barn that once served as a bike repair shop.
"We drove by the barn a dozen times imagining it as a restaurant," Melanie said. Rail Restaurant & Bar was just a shell when they began to work their magic – no running water, no electricity. Now the two-story building with its dressed up façade and revamped interior is open for lunch and dinner Tuesday through Saturday. The seasonal menu changes a few times a year with small and large plates showcasing goods from more than 15 local growers and farmers. Diners can find a soup of the day along with such hearty entrees as the Rail Burger – two beef patties topped with cheddar, house pickles and all the works. There's also a mouth-watering crab roll served on French po'boy bread.
"Our top seller is our pork chop that is cold smoked to lock in the flavor," Toby said. "We call it 'spoon tender' because if it's not tender enough to cut with a spoon then it's not prepared right." Toby serves as the restaurant's executive chef. He encourages his kitchen staff to introduce weekly specials that he samples in advance. The regular customers like to sit at the "Chef's Counter" on Friday and Saturday nights where they can cozy up to the bar and enjoy free-flowing conversation with Toby and the rest of his kitchen staff.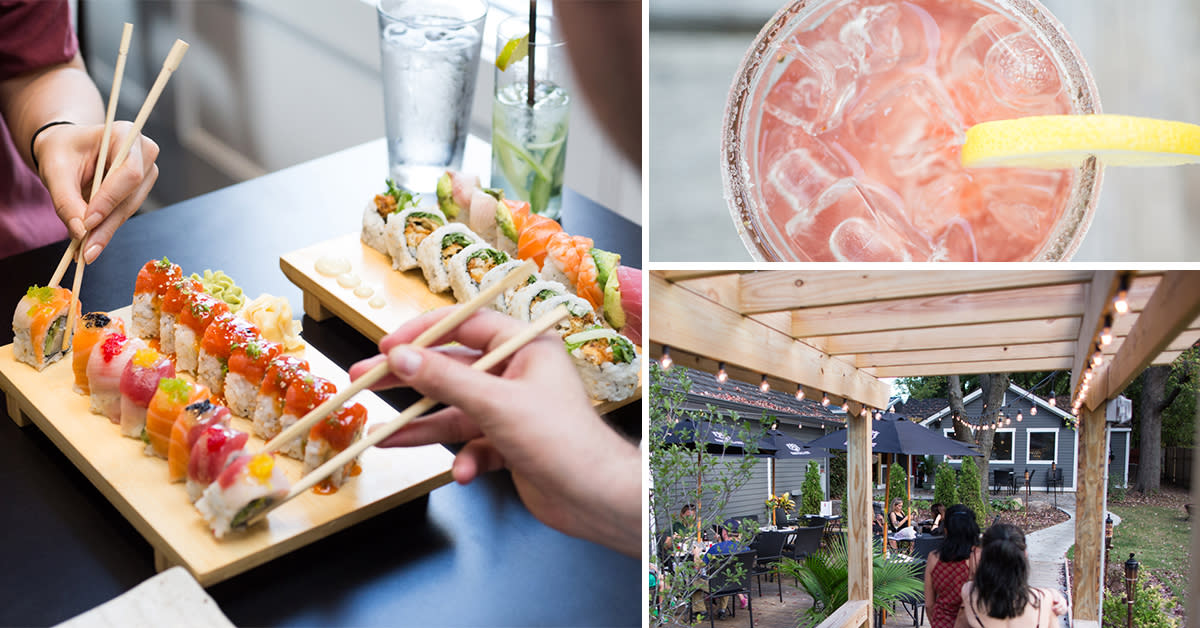 New Neighbors
About nine months after the couple opened Rail Restaurant & Bar (originally known as Rail Epicurean Market), the house to the east was converted to Greek's Pizzeria. Locally owned, the restaurant recently moved a few blocks to the west on Park Street into a former residence. More than 60 guests can be seated inside the new dining room with an additional 14 seats available at the bar. Pizza is a favorite and the restaurant offers its famous garlic butter bread sticks, pastas, shells, salads and sandwiches. Also on the menu are 11 craft beers and a selection of wines.
With a vacant spot adjacent to Rail, Toby and Melanie recently opened their second business, Cone + Crumb. Originally a house, the ocean blue shop sits at the entrance to "Restaurant Row" at the corner of Mill and Park Streets. From the front patio, the couple can catch a glimpse of the restaurant where they first met, now known as Grand Junction Brewing Co., located on Westfield's Union Street.
Melanie attended culinary school and both she and Toby worked in the restaurant business for several years before opening their own location. With a focus on pastries, Melanie offers homemade ice cream, cakes and slab pies at Cone + Crumb. Specialty ice creams include the vegan cherry basil coconut or melon sorbet, and then there are such tempting flavors as the salty turtle, sugar cream pie and peanut butter bacon and banana.
For years, Melanie dreamed of owning a "grab and go" restaurant offering European pastries. Now they have both – a sweet shop and a full plate restaurant.
As space became available, other restaurants joined Rail, Greek's Pizzeria and Cone + Crumb. Whiffs of garlic fill Park Street, hinting of the evening menu at The Italian House on Park, open Tuesday through Saturday night for dinner. The menu features authentic Italian cuisine with such entrees as carbonara, pesto shrimp linguini and chicken marsala. Just across the street is another new restaurant, Chiba. The menu features fresh sushi rolls and entrees ranging from mixed tempura to unaju (boiled eel over rice). Of special note, outdoor dining is available at most of the Park Street restaurants.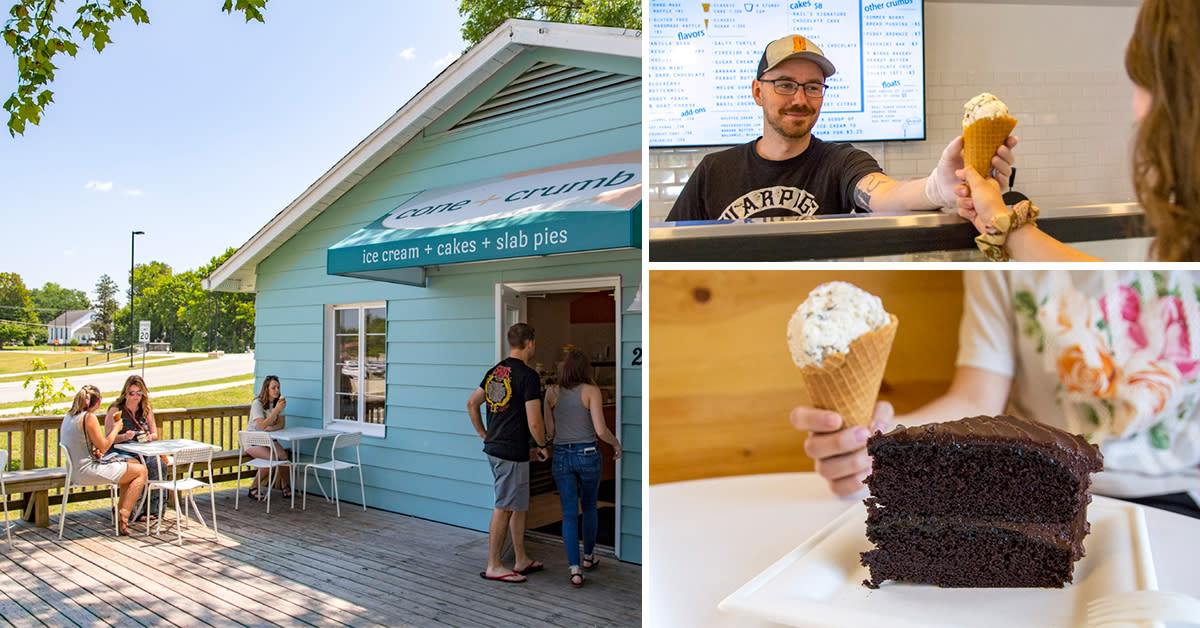 Part of the Community
Toby and Melanie can only make a guess at the number employees working at the restaurants along Park Street. Their two restaurants alone employee 40 Hamilton County residents, including kitchen and wait staff. They estimate that is about a third of all the restaurant employees along "Restaurant Row."
"We've seen growth and we anticipate more growth," Toby said. To the east of Park Street is a six-acre tract of land designated as Grand Junction Plaza. Trails, an amphitheater and ice skating rink are proposed for the future development estimated at $35 million.
"When we first came here we thought we'd just be hanging out by ourselves. I could never have anticipated this much growth," Toby said. "We have people come from Indianapolis and people from out of the area who visit Grand Park Sports Complex. And then we have a lot of local clientele. It's obvious that the people of Westfield want to support local business. They are loyal customers and want to see us succeed."