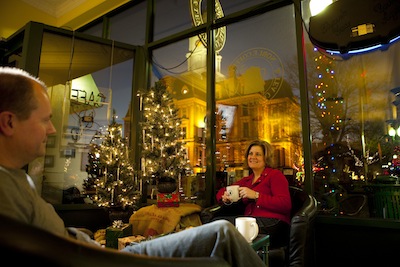 Whether you wake up craving a fresh mug of pour-over coffee or a steaming kettle of whole-leaf artisan tea, there's a coffee shop nearby ready to get you going.

Hubbard and Cravens has developed a fiercely loyal fan base among locals for its Indy-roasted coffee. The owners trek the globe regularly to find the highest quality beans and most responsible growers, so every cup is caffeinated bliss. Relax on the couch with a cup of java from SoHo Café & Gallery or sip cinnamon chai at Noble Coffee and Tea Company on the Noblesville Square. Have afternoon tea Tina's Traditional Old English Kitchen in an authentic British tea room setting, where you will leave feeling like royalty.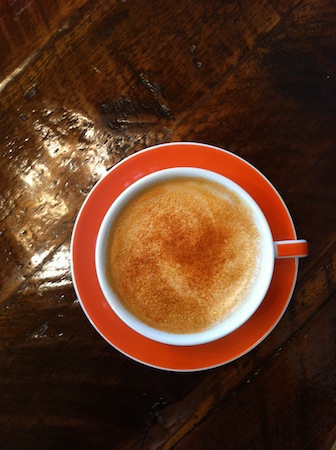 3 Days of Delights
Friday evening, swing by The Flying Cupcake for a decadent after-dinner dessert (try the chocolate-studded Red Velvet Elvis!) Fuel up Saturday morning with an eye-opening Café Cortado at Hubbard and Cravens, stop into Urban Pastries for a buttery chocolate croissant after lunch and cap off the night with a frothy cappuccino from SoHo Café & Gallery. On Sunday, energize your body with an iced green tea at Noble Coffee and Tea Company. And don't forget to stock up on locally-roasted coffee beans to take home!