First comes loves, then comes marriage, then comes…a restaurant? Love is in the air, and these couples have taken their relationship to new heights and opened up a business together.
How's this for a "meet cute"? The couple featured in the header photo, Chef Richelle Rider and Kevin "Woody" Rider, met at a wine supplier's tasting and married in 2005. Together they own Woodys Library Restaurant, located inside a 1913 Carnegie library in the Carmel Arts and Design District, and divvy, a small plates restaurant & bar at Carmel City Center. He oversees the business and operations and she manages the menu and food. Together, it's a partnership made in foodie heaven.

Dooley's is one of Carmel's oldest restaurants, serving up American fare since 1985. And when you visit, you're bound to see owners Doug and Terri Kemp in the kitchen or on the floor serving hungry customers. Regulars have made Dooley's their lunchtime spot thanks to signature dishes like the breaded pork tenderloin sandwich, made with meat from Joe's Butcher Shop & Fish Market.
This love story traveled across the world to bring their business to Indiana. Tucked away in a strip mall in the Geist area is St. Yared. Owners Etenesh and Haile Abebe opened their restaurant in 2013 to introduce Hoosiers to Ethiopian food and their home culture. As is custom, most meals are eaten without silverware like the colorful veggie and meat platters served with injera, a spongy bread.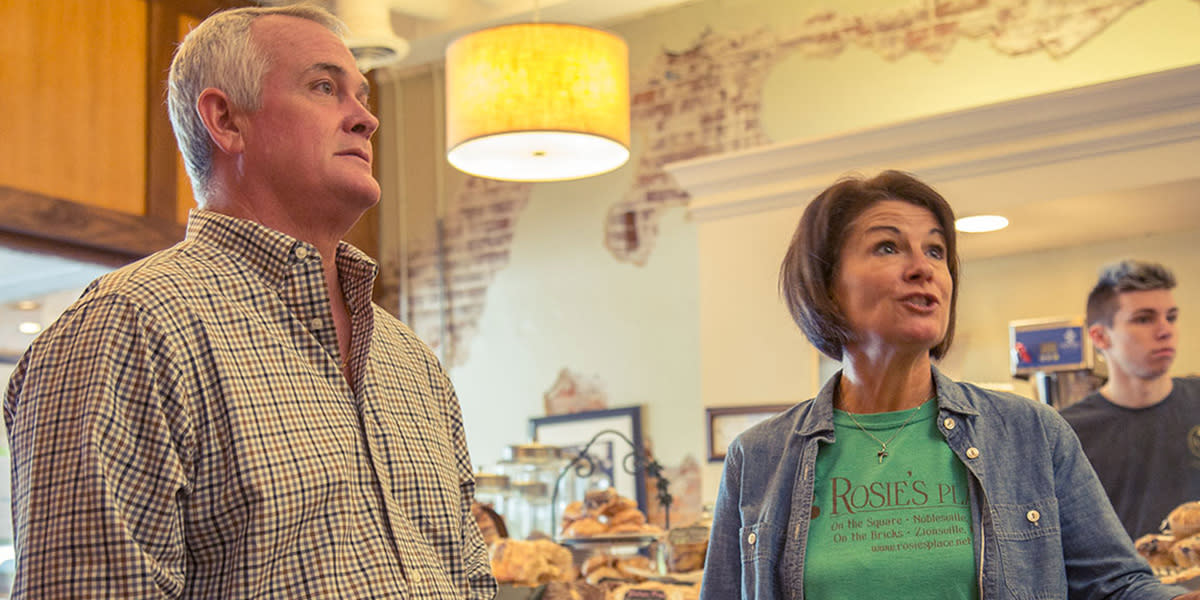 There's nothing sweeter than turning a passion into a career. After raising her children, Debbi Bourgerie was looking for a new adventure. She and her husband Michael discovered a historic storefront in downtown Noblesville and opened Rosie's Place, a breakfast/brunch/lunch spot and bakery, in 2010. The eatery quickly became popular among locals with omelets, eggs benedict and sweet treats like oooey gooey butter cookies. They opened a Carmel location in late 2018.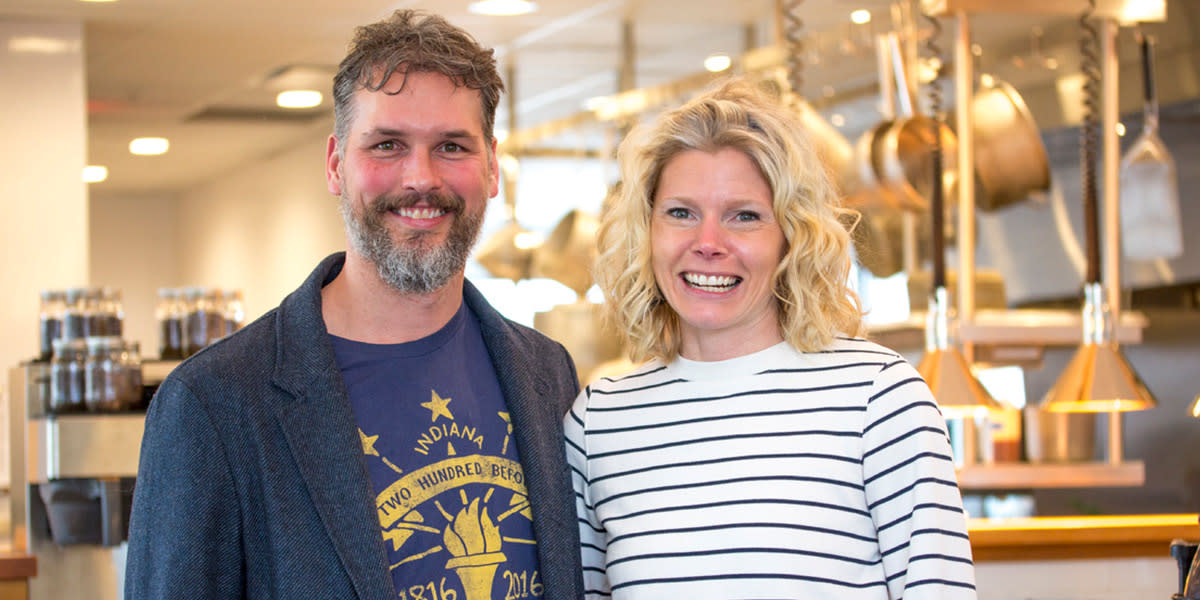 Owners Gregory and Jackie Dikos aren't the conventional restauranteurs; he's an orthopedic surgeon and she's a sports dietician. Gregory is also a home brewer, and the craft beer hobby took off from there. Located on State Road 32 in downtown Westfield, Field Brewing's menu features pilsners, ales and lagers on the drink side and a rotating food menu featuring products from local farmers and artisans.
Support these other local businesses in Hamilton County owned by couples.
9th Street Bistro
Blackhawk Winery and Vineyard
Choo Choo Cafe
Cicero Coffee Company
Dark Side Coffee Roasters & Coffee House
Jamaican Reggae Grill
Mr. Muffin's Trains
Papa Fattoush
Peace Water Winery
Pearl Street Pizzeria & Pub
Pure Eatery Fishers
Sugar Creek Winery
The Cat Theater
Urban Vines Winery & Brewery

For more information on local businesses in Hamilton County, visit our Things to Do page and be sure to follow us on Facebook, Twitter and Instagram.