Over the last six years, Central Indiana has become a hotbed for craft beer. Until recently however, most of that activity could really only be found south of 96th Street. But no longer. Hamilton County now boasts seven breweries with seven more in the works and opening soon.
Barley Island is probably the oldest local brewery in the county. Their flagship beers, headlined by the Dirty Helen Brown Ale, are always on tap, but they also rotate in newer creations, such as the Other IPA, a great mild India pale ale, and the tasty Cork County Red Cream Ale.
Specializing in small-batch, British-style cask ales, Union Brewing Company has become a popular spot for Carmel beer lovers. Brews such as the Coco B. Ware Coconut Porter and the Breakfast Stout of Champions pour from an authentic beer engine from across the pond.
Carmel's Upland Tap Room is a smaller version of the Bloomington flagship brewpub, with a focus on locally sourced cuisine and, of course, freshly brewed craft beer. More than 10 Upland beers are on tap at all times, including stalwarts such as the Dragonfly Pale Ale and the Bad Elmer Porter.
Grand Junction Brewing Company, opened in April 2014 and has won flights of Westfield fans thanks to brews such as their Squirrel Stampede Nut Brown Ale and Dark Road Porter. If you're planning a visit, don't stop by on Monday or Tuesday, when they are brewing beer, not selling it.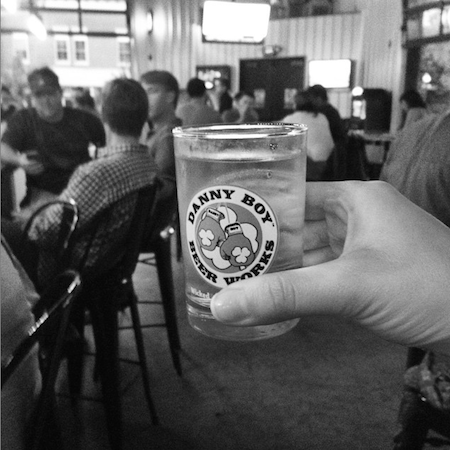 Danny Boy Beer Works is perhaps the newest entrant in the Hamilton County beer wars. Located in the Village of West Clay, the microbrewery has 10 of its own creations on tap, such as its Black IPA and Mac Daddy Scottish Strong Ale, as well as 30 guest pulls.
Sun King just opened a new 6,400-square foot tap room and small-batch brewing facility in Fishers on July 1. Click here to keep abreast of updates.
Want to hit several of these establishments in one fun-filled evening? The BrewsLine offers tours to host of breweries both in Hamilton County and Indianapolis. The expert guides can help both craft beer virgins and experienced microbrew aficionados alike find the ale of their dreams.
If you'd rather let the craft beer come to you, hunker down at the bar in Carmel's Pint Room. You'll find more than 100 beers on tap, with several others in bottles to choose from. If you can't find a beer you like here, you might as well stick to chardonnay or water.
Need a reason to celebrate your favorite beer? This fall, Saxony in Fishers will host its annual Oktoberfest with a variety of beers on tap for thirsty revelers.