Would you rather learn how to make the perfect chocolate bar from a master chocolatier or just buy a chocolate bar from a candy store? According to a 2013 American Express
survey
, 72% of people would rather spend money on experiences rather than physical items. However, the rise of experiential travel combined with the "foodie movement" has cued curiosity about where food comes from and how to creatively prepare culinary concoctions at home. Hamilton County has become a destination where you can not only eat great food, but learn how to make it too.
Feast your curiosity on four Hamilton County foodie classes: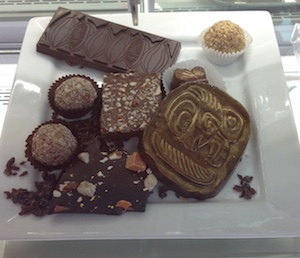 Chocolatier classes - Chocolate for the Spirit
Master chocolatier Julie Bolejack offers award-winning expertise at Chocolate for the Spirit in Carmel. During a two-hour Chocolate Connoisseur 101 class, "students" explore the history of chocolate and learn to develop appreciation for the world's best chocolates through a variety of tastings. Julie's chocolates, including some of the rarest chocolate in the world, have earned multiple Top 5 finishes at the New York Chocolate Show and awards from the International Chocolate Salon. Each class costs $39 and includes items to take home!
Winemaker Wednesdays - Blackhawk Winery
Beginning in 2015, Sheridan vineyard owners and winemakers John and Deb Miller will host a variety of viniculture classes and events for a monthly "Winemaker Wednesday" at Blackhawk Winery. With topics ranging from basic winemaking to pairing wines and cheese, participants will have the opportunity to learn about the winemaking process and taste delicious local wines! Each class costs $10 per person.
Tea Tasting Evenings - Tina's Traditional Old English Kitchen
British expat and tea expert Tina Jesson opened Tina's Traditional Old English Kitchen in Carmel in October 2014 to share her passion for tea with Hamilton County and beyond. Along with serving lunch and afternoon tea daily, Tina hosts special Tea Tasting Evenings where participants can taste up to 10 types of tea, as well as learn the history, health benefits and brewing techniques for each. Tea tastings cost $25 per person and include hors d'oeuvres along with tea. Call for reservations.
Hearthside Suppers - Conner Prairie
A tradition at Conner Prairie since 1983, Hearthside Suppers allow participants to learn about 19th-century cooking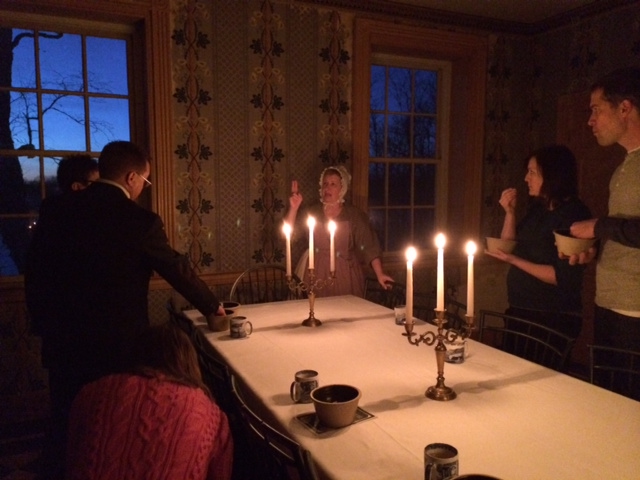 techniques and foods. Guests prepare and then enjoy an authentic, 1800's-style meal by candlelight, including Pork 'a la Normande, baked chicken with herbs, roasted root vegetables, buttered beets, dilled green beans, cornbread and more. Following supper, participants can tour the historic 1823 Conner House, learn about life in 19th-century Indiana from costumed hosts and enjoy entertainment in the house's parlor. Hearthside Suppers cost $65 for adults and $60 for kids.