Last month we introduced the South nine of our county's mythical 18 hole course made up from Hamilton County's public access golf courses Par 5's. Now enjoy the North nine. It's our back nine from courses above 146th street.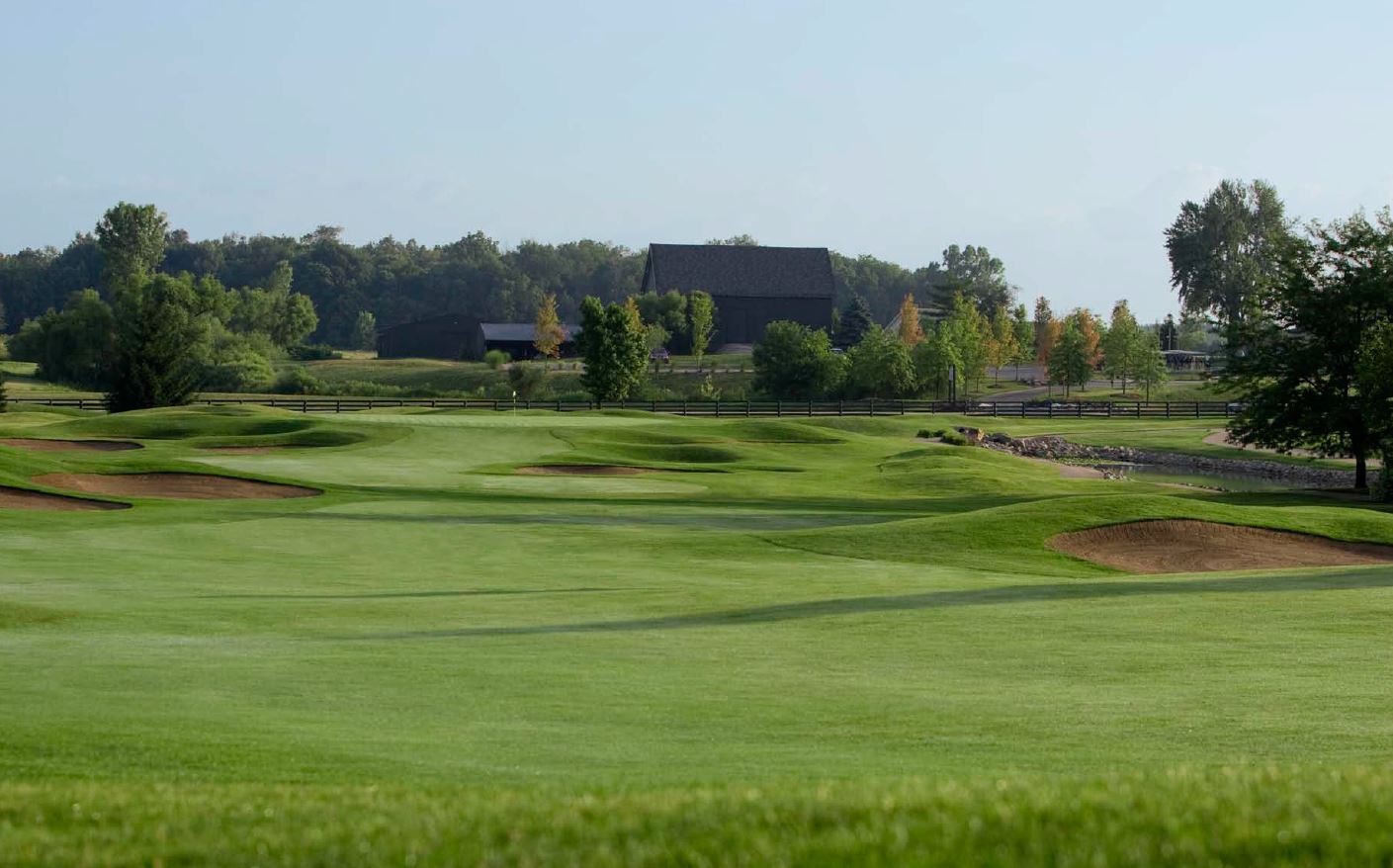 Hole 10. "Take It From The Top." The 1st at Forest Park, Noblesville. In 1927, it was the first hole ever played in the county. A scenic tee box encourages a fade to start this reachable dogleg. A miss left or right to a small saucer green is short sided in kidney bean traps.
Hole 11. "Classic Conclusion". The 18th at Wood Wind, Westfield. Heading home to a classic clubhouse backdrop, landing zone bunkers test the player's shots along the way (see green complex). Regardless of score, the end of the round is an unforgettable finish.
Hole 12. "Saint Patrick." The 9th at Purgatory, Noblesville. The clubhouse chimneys provide the tee target for this best as 3-shot hole. A well bunked green falls away. Playing patient along the left side can make opponents green with envy.
Hole 13. "Dead Man's Curve." The 18th at Stony Creek, Noblesville. The tee shot faces an avenue of trees and a blunt dead end that starts the 90 degree second shot uphill. Get the right distance off the tee and it's a clear but long shot to massive green. Go off this route and a battered 18th hole score is found in the wreckage.
Hole 14. "Crescent". The South 2nd at Pebble Brook, Noblesville. Keeping to the outer, right side arc of this curving hole makes a second shot to an easily putt-able green very possible.
Hole 15. "The Adventurer." The 12th at Bear Slide, Cicero. The tee shot has a large landing area and then offers two roads. The low runs along a lake with a better angle to the green. The high is dryer but tougher on the third shot. The road less traveled usually gets a birdie. But which one is it?
Hole 16. "Short-Not So Sweet". The Central 1st at Fox Prairie, Noblesville. While benign in total yardage, a creek cuts the fairway halfway out and a hazard right can catch a tee shot. Up ahead, a cluster of thick trees seem out of play until a "thonk" is heard. A bogey or worse can sour golfer's start.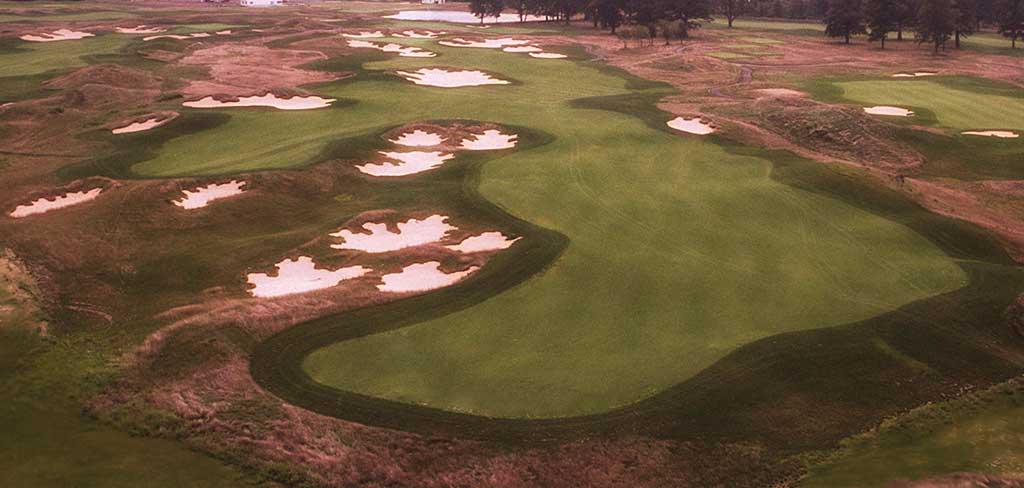 Hole 17. "Loner." The North 18th at Pebble Brook, Noblesville. The only par 5 on the back nine challenges a tee shot and a right side Lilly pond splashed up against the green makes slicers and faders jumpy as a box of frogs.
Hole 18. "The Gryphon" the 18th at Purgatory, Noblesville. It is a classic risk reward with a wishbone fairway. But go over its center valley, blistered with bunkers, and a down slope kicks your ball to just a mid iron from the green (see split fairway). Close attention to pin locations can yield a closing birdie.