All aboard for another season of fun on the Nickel Plate Express! This popular attraction offers family-friendly and adults-only excursions this fall. Ride the rails through rural Indiana countryside while enjoying food and special activities.
Things to Know
The Nickel Plate Express boards from Forest Park in Noblesville. All trains depart on time, so plan to arrive 15 minutes prior to departure time for boarding.
Fall Train Rides
Sept. 4, Oct. 16
Sip and savor on the train, and enjoy an hour and a half train ride through the countryside on the historic 1956 train equipment. Ticket includes wine samples and a charcuterie tray. This makes for a unique and memorable date night experience or ladies' night out.
Sept. 11, Oct. 17
Rise and shine for brunch on the train. Enjoy a full brunch spread provided by Bica Café in the dining car or a donut and fresh fruit in the reserved coach car. Coffee or juice is included in your ticket, and Bloody Marys and mimosas are available for purchase on board.
Sept. 17, Oct. 22 and 29
Experience the flavors of fall during a countryside cruise. Ticket includes a two-hour ride through the countryside and a three-course meal freshly prepared by Bica Café. Tickets are sold as part of a four-top table. Beer, wine and cocktails are available for purchase on board.
Oct. 2, 3, 9
Celebrate fall in Indiana. Take a 20-minute ride down the tracks to the Cicero pumpkin patch. Families can enjoy hayrides, a straw maze, obstacle course, face painting and more. Pumpkins are available for purchase at the patch. After spending 45 minutes at the patch, the train will take you back to Noblesville.
Oct. 10, 23 and 30
Climb aboard for a magical journey into the wizarding world, where you can learn new spells and meet your favorite characters. Ticket includes a 75 minute ride, activity, wand and butter beer. Costumes encouraged!
Don't miss the special Wizard Express: Adult Rides. Enjoy a 21+ wizarding experience in the dining car, complete with boozy potions.
Mark Your Calendar
November and December
Tickets are now on sale for the exciting return of this family favorite! Visit with Santa and enjoy cookies, cocoa and carols and more holiday magic. Extend your evening and enjoy dinner at a local restaurant around the Historic Noblesville Square and visit local boutiques to get your holiday shopping done.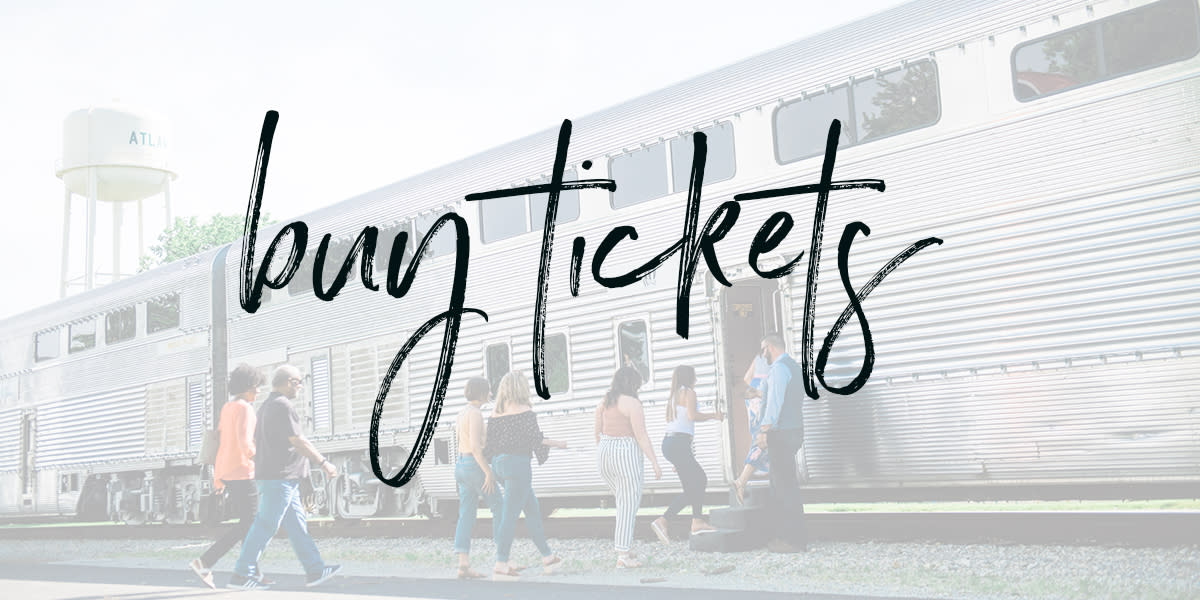 For more events in Hamilton County, check out our calendar. Be sure to follow us on Facebook, Twitter and Instagram to see what's happening in #VisitHC.