All aboard for another season of fun on the Nickel Plate Express! This popular attraction offers family-friendly and adults-only excursions this fall. Ride the rails through rural Indiana countryside while enjoying food and special activities.
Things to Know
The Nickel Plate Express boards from Forest Park in Noblesville. All trains depart on time, so plan to arrive 15 minutes prior to departure time for boarding.
Fall Train Rides
Oct. 1
All aboard for a memorable journey that's sure to keep you guessing! While riding through Indiana's scenic countryside, enjoy live music and drinks as you make your way to dinner in Atlanta, Indiana. Keep your eye open for any suspicious characters as you head to dinner.
Oct. 7, 8
Climb aboard for a magical journey into the wizarding world. Brush up on local wizarding news, learn some new spells and enjoy treats such as a butter beverage! All excursions board at platform 8¾ in Noblesville.
Oct. 14
All aboard for a local farm-to-table brunch aboard the historic Nickel Plate Express. Take in the beauty of the fall foliage while indulging in a freshly prepared breakfast from Jefferson Street BBQ.
Oct. 14, 15, 22
All aboard for a relaxing fall family ride down the historic Nickel Plate Road. Passengers will enjoy the scenic countryside of Northern Hamilton County while riding on a 1956 train car.
Oct. 28, 29
All aboard for a Halloween delight on the Nickel Plate Express! Climb aboard a historic train car dressed in your favorite Halloween costume for a 65-minute adventure down the rails.
Wear your best costume and participate in the 1st annual Nickel Plate Express Halloween costume contest.
Nov. 4, 5
Ride the rails while dining on a delicious BBQ dinner from Jefferson Street BBQ. Cocktails and beverages will be available for purchase on the train including a variety of bourbons.

Mark Your Calendar
November and December
Tickets are now on sale for the exciting return of this family favorite! Visit Santa and enjoy cookies, cocoa and carols, and more holiday magic. Extend your evening and enjoy dinner at a local restaurant around the Historic Noblesville Square and visit local boutiques to get your holiday shopping done.
November and December
Get in the holiday spirit with a festive train ride! Enjoy a lights display, cookie, and sip on adult holiday beverages. Cash bar available on board for this holiday date night. Ages 21+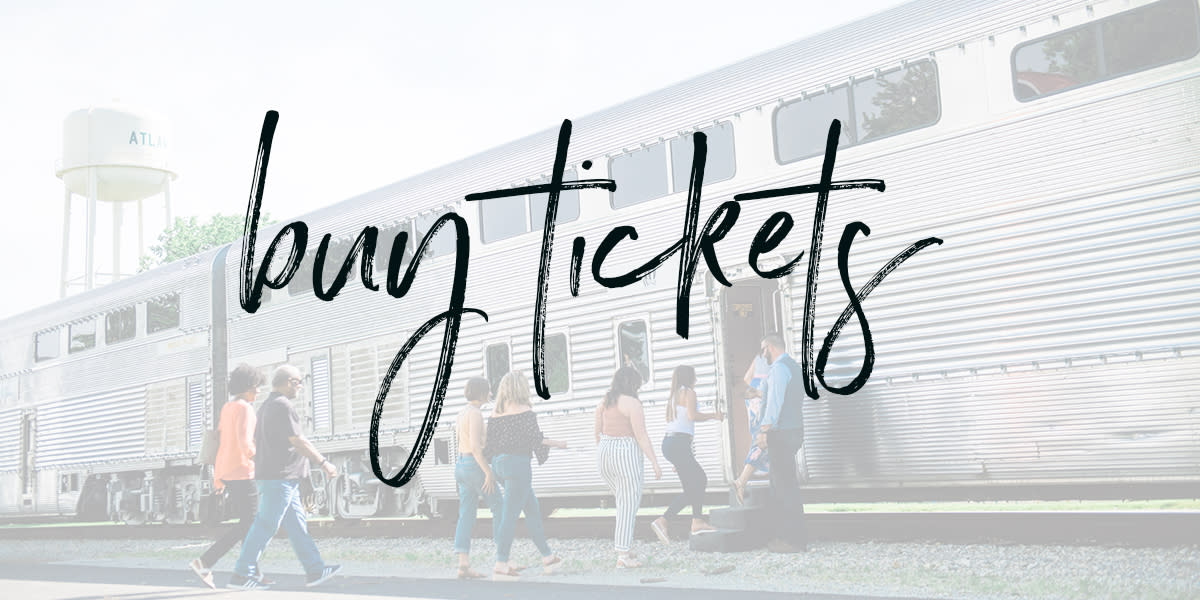 For more events in Hamilton County, check out our calendar. Be sure to follow us on Facebook, Twitter, and Instagram to see what's happening in #VisitHC.