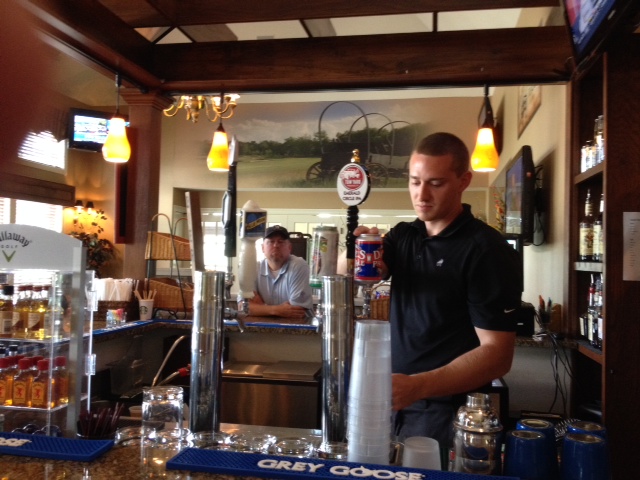 Golf course cuisine is usually not noted to be anything other than fast and familiar. But that doesn't mean there is just a halfway house approach to menus.
I had occasion to visit with chefs at several of our county's Stay and Play courses-Plum Creek, Prairie View and Purgatory.
The common denominator among each is culinary school training with skillful experiences at notable restaurants and golf courses. Add creative enthusiasm with "start from scratch" offerings and you have our unique Stay and Play chefs.
In serving both food and golf at the same time, courses must often act as if in a triage setting. Plum Creek's chef Adam Gallagher pointed out "we have those about to tee off, those making the turn, and those who linger. Without quick service we can have a grumpy golf course."
Handling wine dinners, weddings, outings, and special event caterings at these popular clubs all suggest there is more to golf course menus than relish, onions and spicy mustard on a wiener.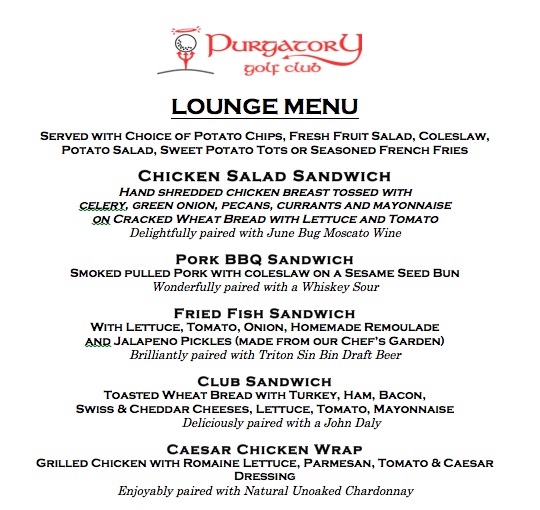 Andy Schwimmer, food & beverage director at Plum Creek GC, has the Pete Dye Trail course with multiple offerings including weekend community buffets. After play patrons enjoy a richly appointed dark wood bar, sports memorabilia and 9 draft lines. The relaxed setting also extends to a covered patio and fire pit.
Popular favorites from Adam's grill include prime rib on a French bread hoagie, chicken salad and barbeque ribs steamed to fall apart tender.
Host for a variety of championships, Prairie View GC's food and beverage director is Vaughn Dieterman. His kitchen sports an on-site smoker for pulled pork and a popular southwest chicken wrap. Both are the course's on-the-go favorites. The Covered Wagon bar (see bar mural) extends the prairie theme for after play drinks.
His special dinners once a month also draw a following. For example his September evening presents a Cajun dinner that Emeril Lagasse would take pride. Bam!
Samantha Lamberth is food and beverage director at Purgatory GC, one of Indiana's most scenic links layouts and a top rated course for women. She can present not just a food selections but suggested beverage pairings as well. (see menu). Samantha delights in taking fresh ingredients from the course's own "Chef's Garden" adding a variety of flavors to the day's meals.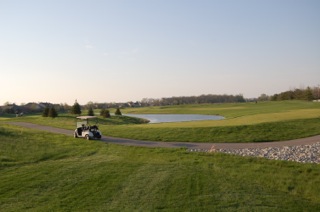 Patrons say her two sided menu, one offering quick sandwiches to go and the reverse with a more relaxed plated lunch provides the best of both worlds. Her pecan and poached chicken salad on whole grain bread and fried grouper often lead as the mountain lodge clubhouse sandwich favorites.
Our Stay and Play golfers are finding the answer to "where do we go for drinks and to eat?" is just a wedge away from where they tee it up that day. It's Gourmet Magazine meets Golf Digest.