As soon as the snow cover melts, we'll don stocking caps, thermal underwear and even snow boots to play golf. After all, whether it is a new driver or swing tips from binging on Golf Channel, we enter the New Year with hope.
In the spring, reality hits: a rickety golf swing, unpredictable ball flight and scorecards that require larger computations. Golfers spend the spring season dining out on old memories. It is comparable to a cup of coffee with an old love, which is usually disappointing. Conversely, autumnal spender on the fairways is a lyrical melody. A cool breeze replaces heavy humidity, and a grooved swing tightens our shot dispersion. Life is good.
Hamilton County invigorates all the senses, especially in the fall. Visually, brilliant burst of colors blaze our peripheral vision with each turn of the head. Hamilton County has the oranges, the rusts, the yellows and the reds that frame fairways across the county. Each course comes to life under the rustle of leaves and the bouquet of freshly mown turf. Golf is played under a different light. While evening casts its shadow closer to supper time, the mild temperature brings a calming effect to our golf game. The hurry is over.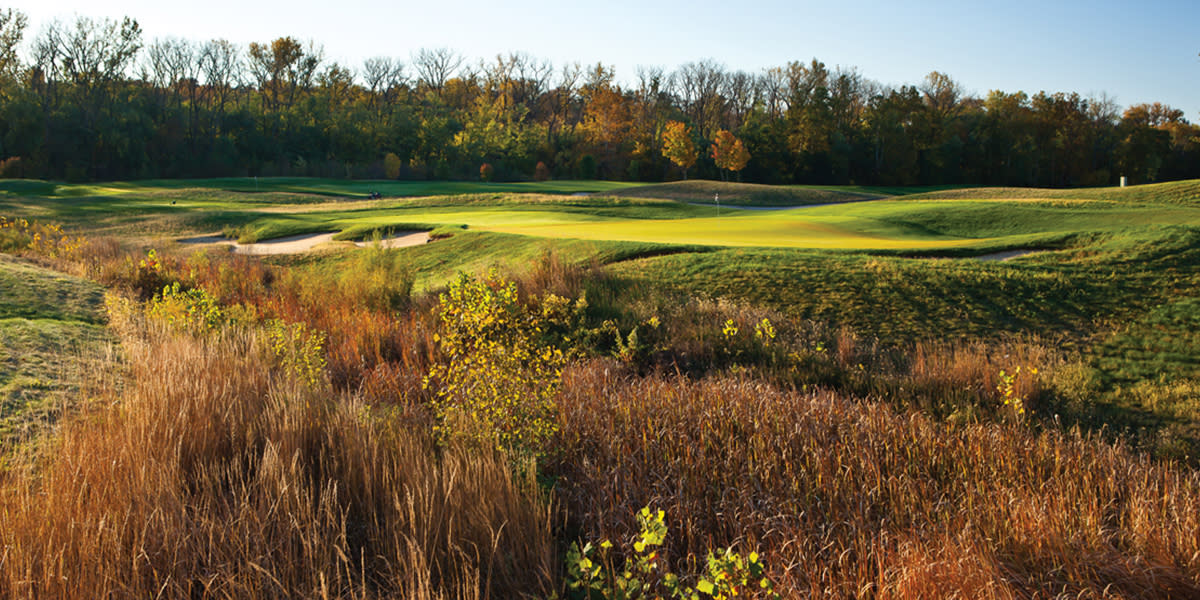 For me, Hamilton County is home to a pair of golf courses along the White River that epitomize autumnal brilliance in America's heartland. River Glen Country Club in Fishers presents the spectrum fall of colors amid a private nature preserve. Be sure to take in the White River, charming foliage and clever golf course at River Glen.
The other course along the White River is the vibrant Prairie View Golf Club in Carmel. Prairie View's brilliance extends beyond the vigorous Robert Trent Jones, Jr. design. Couple one of the state's finest tracks with autumn's vibrant and invigorating climate, and you have a reason to cash out your vacation time before the year ends.
That is the takeaway. If you have been diligent in preserving your time off from work, now is the time to use it. Put your golf bag in your trunk, head out for a golf getaway and learn how to DVR the Colts football games so you can enjoy golf's extended season.
For more information on golfing in Hamilton County, Indiana, request a golf guide today.