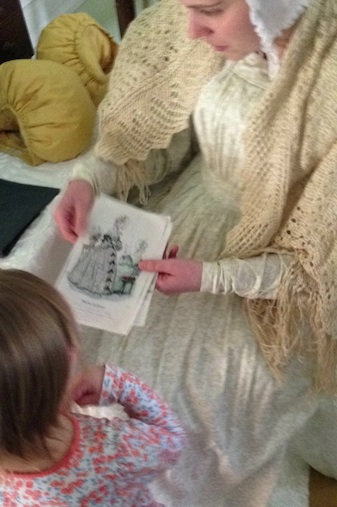 One of my favorite places to take my children,
Conner Prairie Interactive History Park
, opened for the season this past weekend. Sunday was a beautiful spring day, so I packed up Christopher, 5, and Emmy, 3, and took them out for an afternoon of fun.
Conner Prairie is a living history museum, so the staff members wear the clothing and speak the language of 19th century Indiana, allowing visitors to fully immerse themselves in the era.
As we left the park (we were the last to leave, I had to drag the kids out), I asked the kids to share their favorite experiences with me.
"I liked the houses. I liked the dishes and the dresses." - Emmy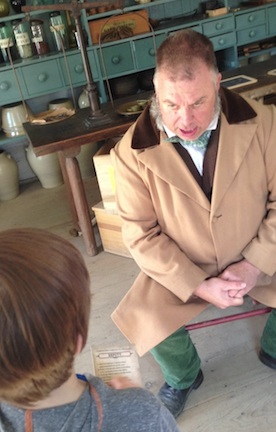 We spent most of our time in 1836 Prairietown, walking through stores and homes. In two of the homes, there was beautiful china sitting on the shelves. She studied each piece quietly before saying "Your dishes are so beautiful." While visiting Mrs. Campbell's home, Emmy talked with three ladies in proper attire. After complimenting their dresses, she insisted to see more clothing, so they showed her pictures and fabric. 
"I had fun playing the Deputy game, I asked questions to the people that live at Conner Prairie." - Christopher 
Also in Prairietown is a game that gives kids a character to play out - providing the kids a fun way to interact with the citizens of the town. Chris and Emmy were Deputies and learned a lot about the laws of the time (no fishing on Sundays!).
"I liked the people. No, I loved them." - Emmy
Em loved chatting with the schoolteacher and the shopkeeper and the ladies and Duncan, the man who owned the Trading Post within the Lenape Village.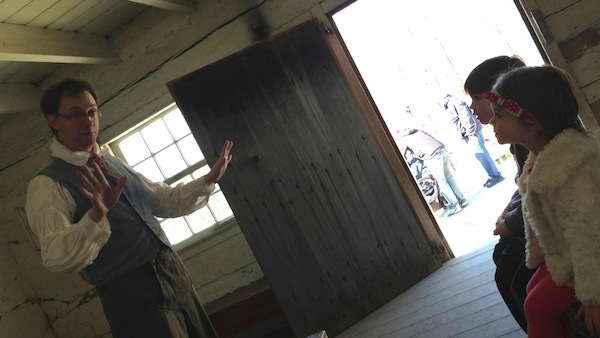 "I thought the animals were cool, it was awesome to see the baby lambs." - Christopher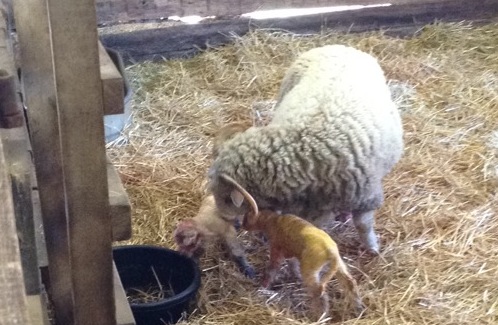 Two lambs were born while we were at the park, and the kids were so excited to see the babies and their mama.
"Can we please ride the balloon next time?!" - both
Conner Prairie's 1859 Balloon Voyage is one of the neatest things about the park - it soars visitors 350 feet into the air, giving riders a great view all the way to downtown Indy. Sadly, the Balloon was not flying yesterday -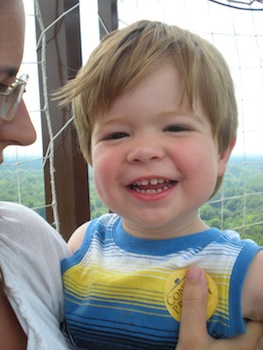 but now we know what to do first when go back. I was able to show the kids this great picture from 2010 when a then two-year-old Christopher flew up with me. 
My favorite part of the day was watching the kids learn and run and play and laugh. We are already planning our next Conner Prairie visit.