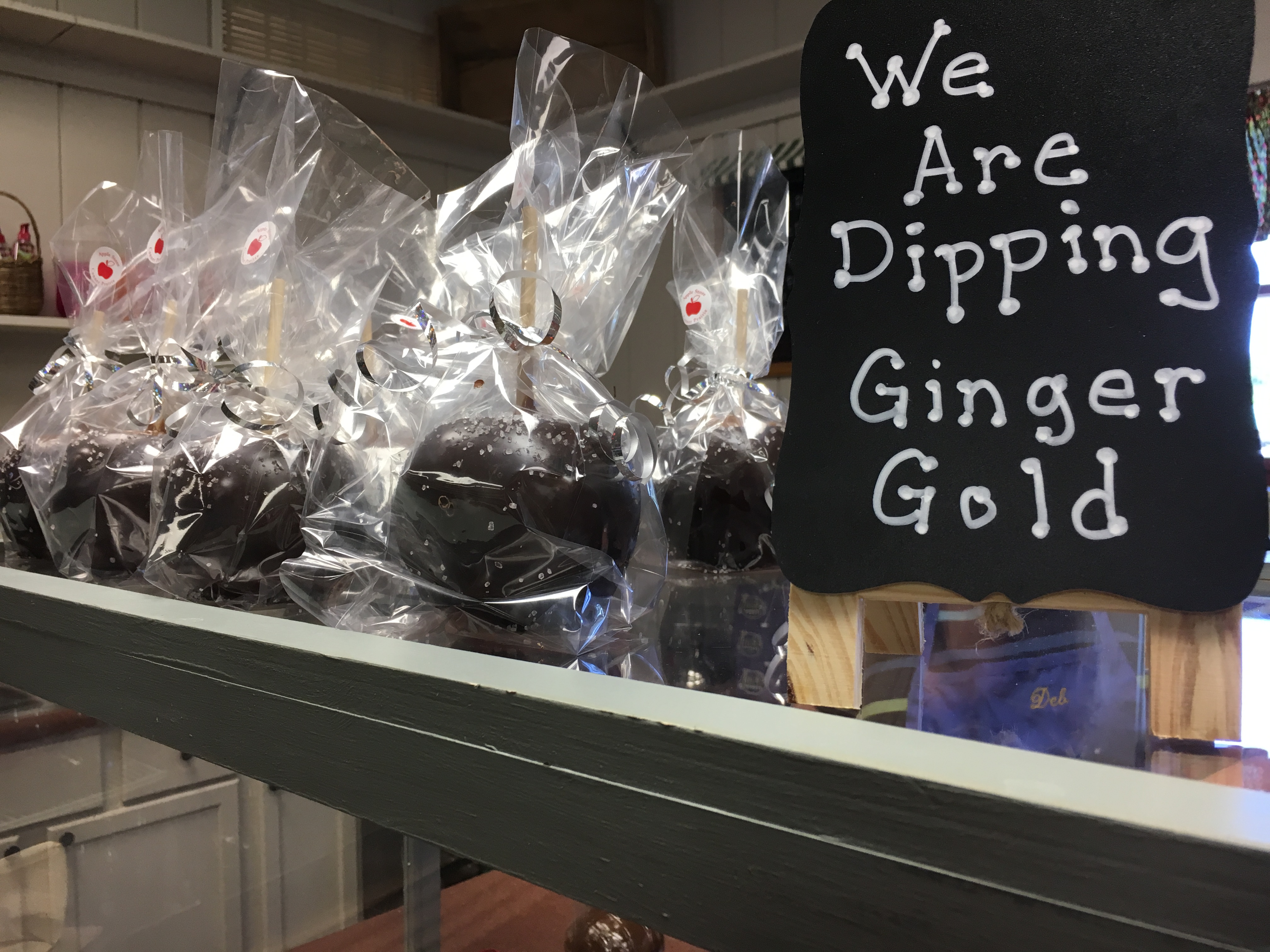 It's the most magical (and delicious) time of the year!
Well, it is for me, at least. See, I love fall. I also love apples that are hand-dipped in caramel and sprinkled with chopped peanuts. And these two loves of mine have come together year after year at the Apple Store at Conner Prairie in Fishers, Indiana.
Celebrating 30 years, the Apple Store is a fall staple in Hamilton County that I have never missed. As a little girl, my mom and I visited each year to pick out our favorite sweet treats. Now that I have children of my own, I am able to continue the tradition.

Products made and sold in the Apple Store include hand-dipped caramel apples, fresh popcorn, apple pies, fall decor, and candy and treats of all kinds. Longtime specialties returning this year include caramel apples dipped in dark chocolate and dusted with sea salt and Annie's Apple, a freshly cut apple drizzled with caramel. Don't forget local artisan foods like Indiana Pickle Company dragon tails and pickles brined in local brews and spirits, B. Happy Peanut Butter, Salsa Me Crazy salsa and Jack's Donuts of Carmel's apple sauce and pumpkin donuts.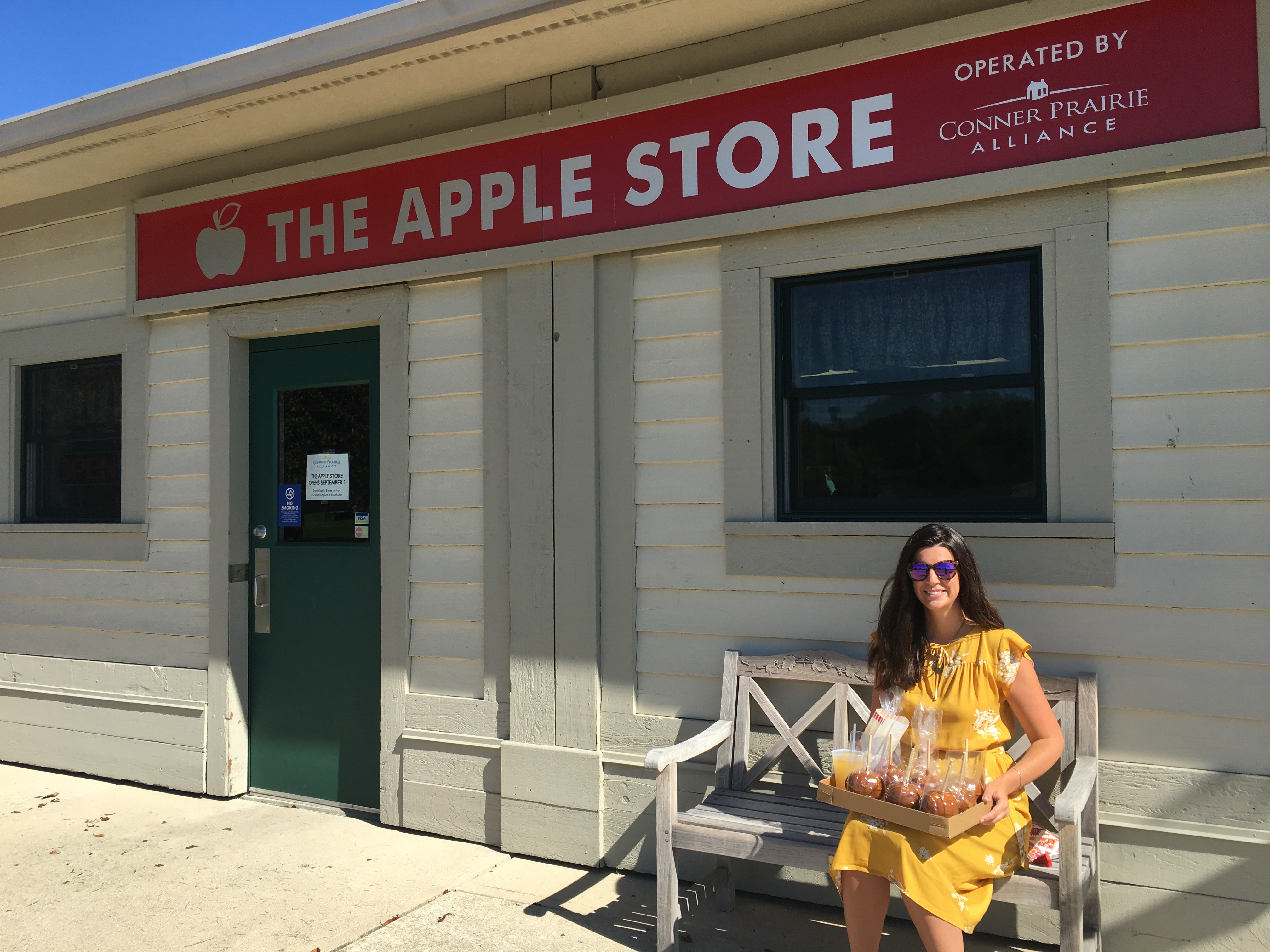 Expect to see a few new goodies joining the fan favorites at the Apple Store this year, including the limited-edition pearlescent caramel apple and a very special chocolate covered Bicentennial Apple.

The Apple Store is now open for the 2016 season, Tuesdays through Sundays until Oct. 31 from 11 a.m. to 5 p.m. During October's Headless Horseman, hours will be extended until 9 p.m.

*Insider tip: Special discounts and promotions will be offered throughout the season on Conner Prairie's Facebook, Twitter and Instagram accounts. Don't forget about Snapchat! Follow them (ConnerPrairie) for behind-the-scenes snaps!
What Apple Store treat is your favorite? Let us know in the comments below!