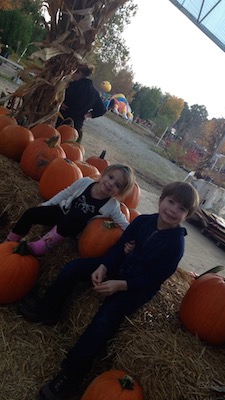 One of the longest standing fall traditions in Hamilton County, Indiana is visiting the Stonycreek Farm. Quietly tucked away off of highway 38 in Noblesville, Stonycreek is a family friendly farm celebrating their 42nd annual Pumpkin Harvest Festival.
As a little girl, I remember going to Stonycreek Farm with my family to pick out pumpkins to carve for our front porch. I can still remember being surrounded by the pretty fall trees and crisp air, all while attempting to carry out a pumpkin way too heavy for my little arms - and these are now lifelong memories I am able to help create with my kids, family, and friends.
Pick a great weather day (which is easy to come by during fall in Indiana), because with all of the fun happenings, you will spend the entire day outside. Once parked (inside tip, parking is $5 on weekends), the kiddos of all ages are set free to explore. Tons of cool activities are set up around the farm, but I recommend the bouncy pillow and the bike track, two really silly events perfect to burn energy on a nice day.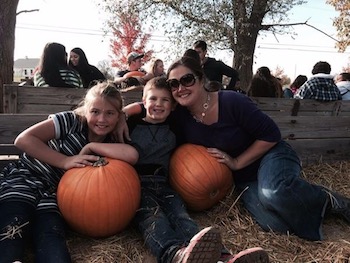 Once you are ready for a break from all the action, hit the concession stand for warm cider and an elephant ear - a delicious fall treat (another tip, you need tickets for purchases at the farm, but they do take credit cards). After everyone is full and happy, take a short hayride to the field of pumpkins. Relax and take your time exploring for your pumpkin (prices do vary by size), and be sure to take a few gorgeous fall photos.
Found that perfect pumpkin? Hop back on the hayride so that you don't have to worry about carrying your heavy load back with you. Before heading home, sip on a cup of hot chocolate and leave happy, knowing your family just had the perfect autumn Indiana day...
The Pumpkin Harvest Festival is open daily, 10 a.m. - 5 p.m., until October 31. Find Stonycreek Farm at 11366 SR 38 East, Noblesville, IN.
For more information on the Stonycreek Farm Pumpkin Harvest Festival, and for more fall events in Hamilton County, check out visithamiltoncounty.com!