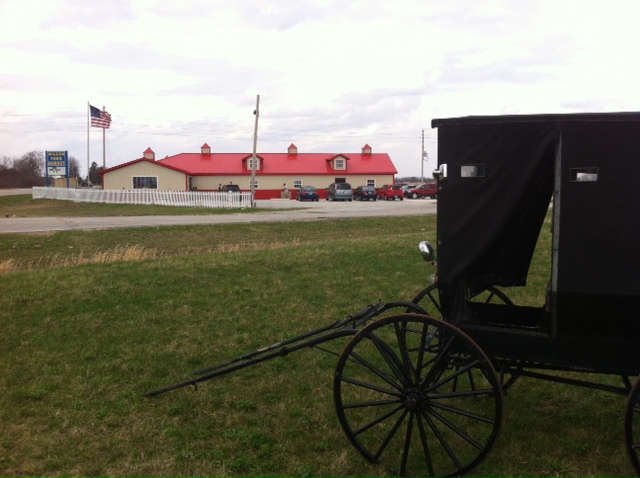 I love this time of year. After such a fierce winter, there's nothing better than seeing all the trees and flowers burst to life and being back outside in the sunshine. And for people like me who love to eat local, seasonal food, the reemergence of farmers' markets across the city is one more reason to celebrate!
One of my favorites is Wilson's Farm Market in Arcadia. Under their bright red roof you'll find aisle upon aisle of, well, almost everything! We instructed each of our kids to choose one item to snack on before we arrived, but threw that number out the window when we saw how hard the choice would be! Crates of fresh produce, homemade fudge, local honey, preserves and jams, butters, fresh breads, Amish kettle corn and a massive cheese selection fill the interior of the store, which is open April through October. There's even a space to dine-in for customers who want to eat lunch or snacks indoors. Outside of the main market in Arcadia, Wilson's sells their produce and kettle corn at both the Fishers and Noblesville Saturday markets.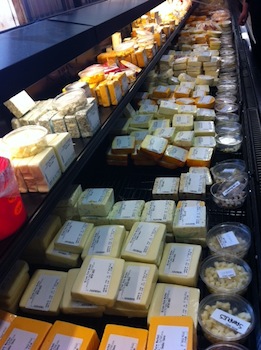 And speaking of Saturday markets, visitors and residents of Hamilton County have plenty to choose from! The Fishers Farmers Market is open May-September from 8am-noon in front of the Fishers Amphitheater boasting more than 38 local vendors each week. (Whatever you do, do NOT pass up an eggroll from Mathoo's!) The Noblesville Farmers Market kicks off May 17, held each Saturday from 8am-12:30pm at Connor St. and IN 19. Or fill up on a fresh breakfast sandwich while you browse meats, eggs, and produce at the Carmel Farmers Market held Saturdays from 8am-11:30am next to the Palladium. Plus there's the Saxony Market in Fishers on Saturdays and the Noblesville Main Street Produce Market on Thursdays.
Our 8 great towns are filled with exceptional farmers, so come support them and enjoy their delicious hard work this season!