I haven't been this excited about Saturday mornings since the good old days when cartoons were the only thing on my to-do list. Farmers market season has begun!
Three of the four largest Hamilton County markets opened May 7, signaling the end of winter and the start of a new summer routine. There's just nothing like wandering from vendor to vendor, picking up produce and other goodies while visiting with friends and neighbors.
Since part of the fun is exploring everything each market has to offer, I'll just share some highlights: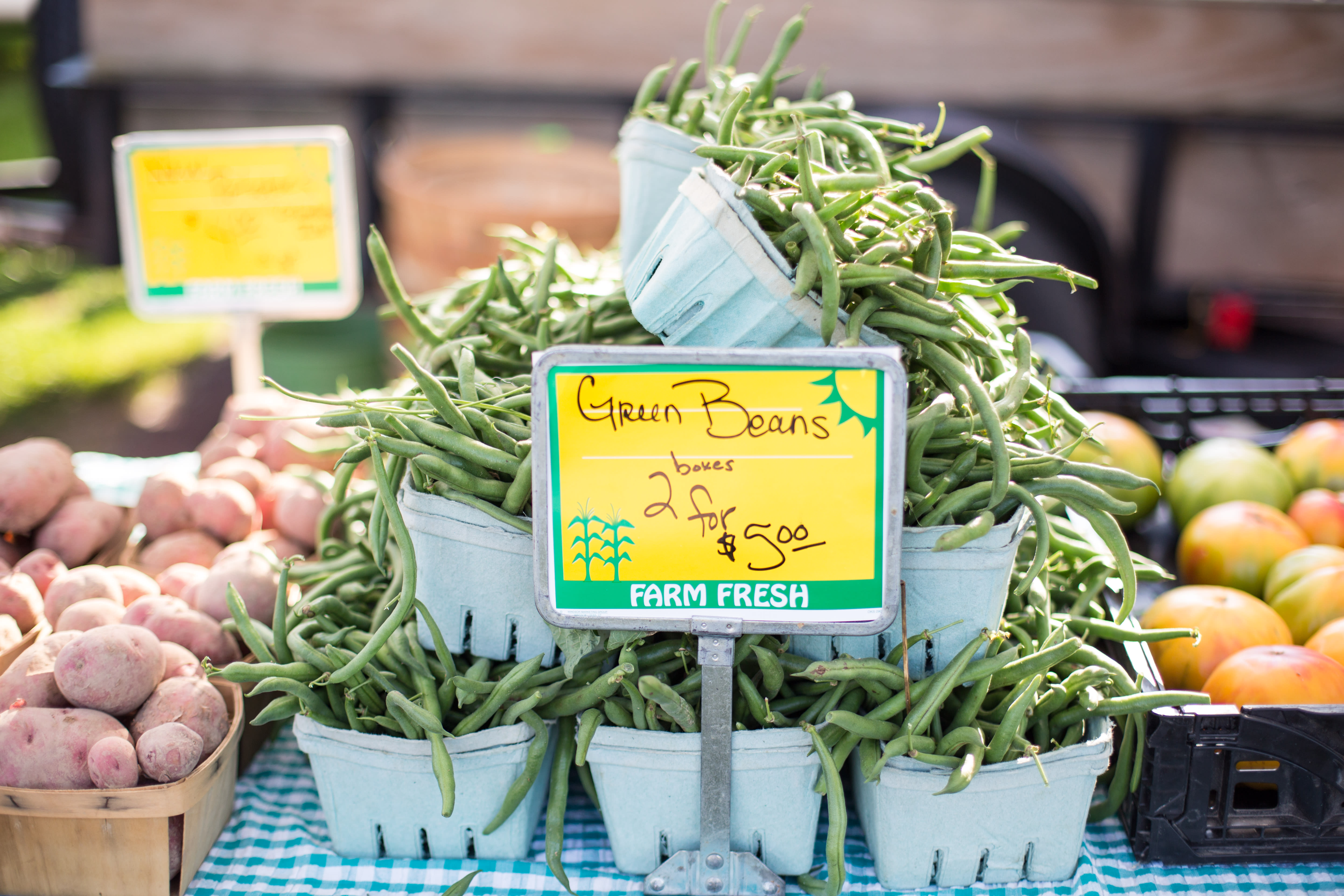 Fishers Farmers Market
6 Municipal Drive
8 a.m.-noon Saturdays through September
The city of Fishers' Parks & Recreation Department organizes this market, held at the Nickel Plate Amphitheater behind City Hall. In addition to fresh fruit and vegetables, offerings include locally produced meat, eggs, honey, bread and sweet treats.
Back this summer after a year away: Myriam Boyer, who makes fresh guacamole to order at the market. Boyer, a native of Mexico who attracted a following during the four years she temporarily relocated to Wisconsin, also sells her pico de gallo, salsa verde and baked tostadas there. There's a reason her motto is "We guac your world."
Live music and ready-to-eat grub-including sandwiches, tacos, and guac-topped tostadas-tempt market-goers to make a morning of it. Many do.
Fishers also has several specialty days planned, including: Paint-A-Plow and the Strawberry Festival on June 4, Wellness Day on June 18, Kids Day on July 16, Service Club Saturday on Aug. 6 and Fall Harvest Festival on Sept. 24.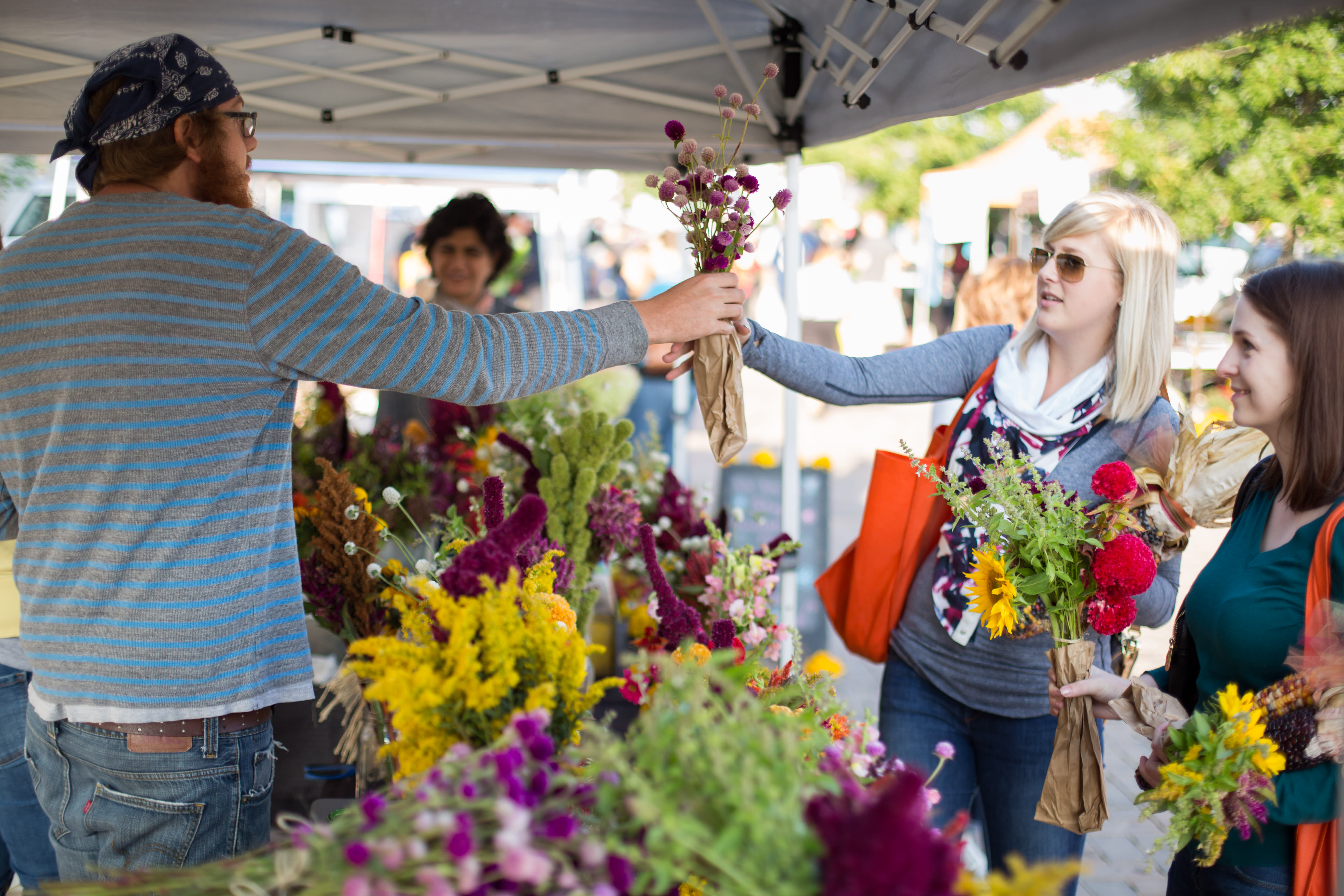 Noblesville Main Street Farmers Market
Conner Street just west of the White River
8 a.m.-noon Saturdays through Oct.15
Noblesville Main Street organizes this market, held in Riverview Health's overflow parking lot east of the hospital. Billed as the oldest and largest in Hamilton County, it boasts more than 80 vendors offering everything from farm-fresh produce and meat to handmade soaps and jewelry.
There's a food court with breakfast and lunch options, and tables where shoppers (and browsers) can relax while enjoying live performances. High school musicians are booked for half the dates this summer, Main Street Executive Director Chris Owens said.
New this year: A partnership with startup FarmersMarket.com allows shoppers to place orders online during the week and pick them up on Saturday.
Shoppers eligible for SNAP and WIC benefits can also take part in Fresh Bucks, a local initiative to combat food insecurity. Customers who pay for fruits and vegetables at the market with their EBT card essentially double their dollars, up to $20 a day.
Main Street's European-style Thursday market, meanwhile, is being replaced by Meals from the Market, a limited dining series featuring farm-to-table food along with local art and music. Vendors from the Saturday market will provide supplies, and local Chef Rick Moreland will prepare the meals. Capacity is limited to 30 diners on June 9, July 7, Aug. 4 and Sept. 1.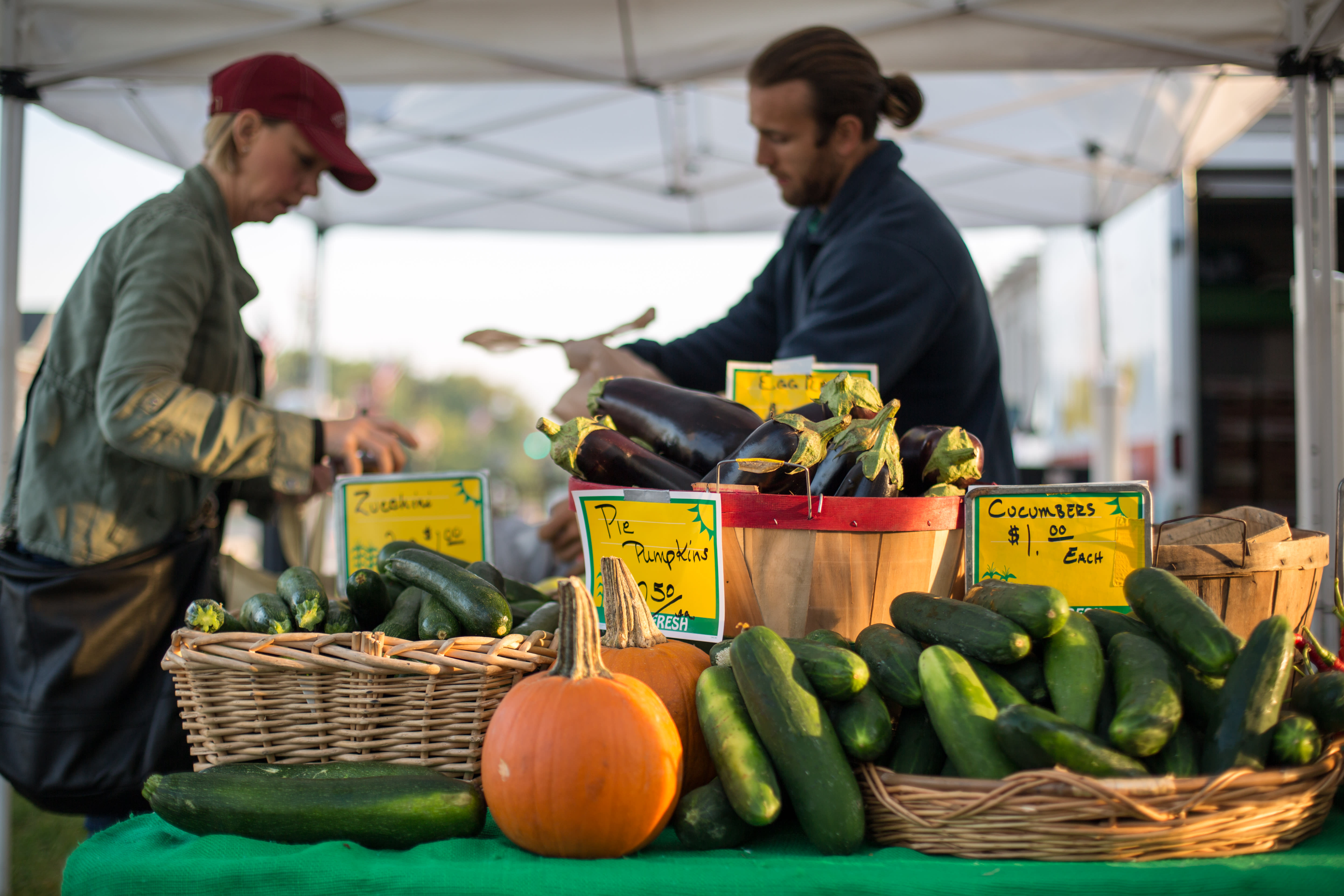 Carmel Farmers Market on Center Green
5 Center Green
8-11:30 a.m. Saturdays through September
Held in between the Palladium and the Tarkington Theater at Carmel City Center, this volunteer-led market for local growers and producers prides itself on the quality of its vendors. Offerings run the gamut from "walking waffles" and all-natural beef jerky to potato chips and artisanal chocolate.
Breakfast sandwiches and pastries are popular among early-bird shoppers, and live music at the nearby Carmel Rotary Amphitheater keeps the mood lively. And the popular Monon Greenway runs along the eastern site of the market, providing an alternative to driving there.
Westfield City Market
130 Penn St.
10 a.m.-2 p.m. Saturdays from June through September (closed 4th of July and Labor Day weekends)
Organized and relocated by the Downtown Westfield Association after a couple years in a bank parking lot on State Road 32, this market is held the heart of the city-next door to City Hall. Food is the focus here, said Market Master Teresa Skelton.
In addition to produce, meat and prepared condiments, vendors will be peddling coffee, beer and wine. Food trucks also are on the schedule, along with live entertainment. Westfield's Rail Epicurean Market and Grand Junction Brewing Co. are among the local favorites with a market presence.
Rotating arts and wellness booths also are planned.